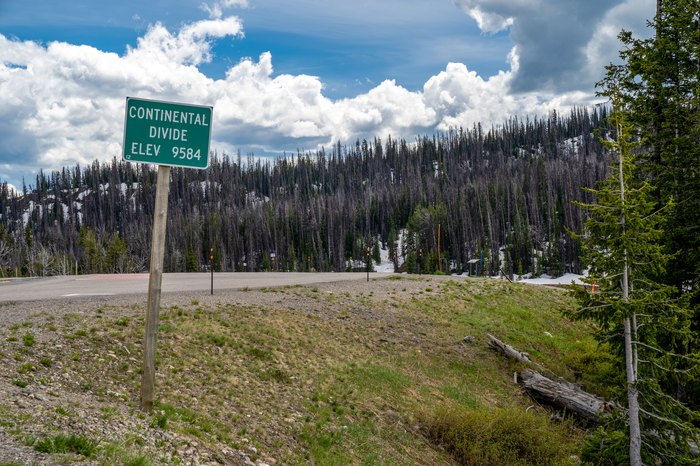 JACKSON (WNE) — After being crashed into Monday afternoon by a suspected drunk driver, a Colorado motorcyclist was life-flighted from Togwotee Pass to Idaho Falls, where her left leg was amputated.
Joshua Berry, 36, of Reedsburg, Wisconsin, has been charged with felony DUI for allegedly causing the injuries and fleeing the scene.
Official charging documents were not available at press time. However, Berry appeared in court from jail Tuesday on several charges: felony DUI causing serious bodily injury, leaving the scene of an accident, failure to maintain a single lane and not having insurance.
The crash was reported by eyewitnesses Monday at 3:33 p.m. on U.S. 26 near Togwotee Mountain Lodge after a Dodge pickup truck collided with the motorcyclist. The woman was traveling with five other motorcyclists at the time of the crash, Highway Patrol Trooper Mike Merritt said. Witnesses said the 61-year-old was in the second row of the group when Berry swerved 2 feet across the center line and hit her.
Berry then traveled 1,883 feet, or 1/3 of a mile, away from the scene until an eyewitness flagged him down and yelled at him to stop, said Sgt. John Faicco of the Teton County Sheriff's Office.
When deputies arrived on scene, the unidentified witness identified Berry as the driver of the 2003 Dodge Ram pickup. He was the sole occupant of the truck.
Faicco described Berry as heavily intoxicated and hard to understand. Berry's portable breath test was nearly triple the legal limit, at 0.217. 
At 4:48 p.m., a helicopter landed to take the woman to Eastern Idaho Regional Medical Center. Merritt described her condition Tuesday afternoon as "stable but still hit or miss."
As of press time Tuesday, Berry remained in jail, where he is being held in lieu of a $200,000 bond.
Let us know what you think!
Tagged:
Eastern Idaho Regional Medical Center
Joshua Berry
Sgt. John Fiasco
Teton County Sheriff's Office
Togwotee Pass
U.S. 26