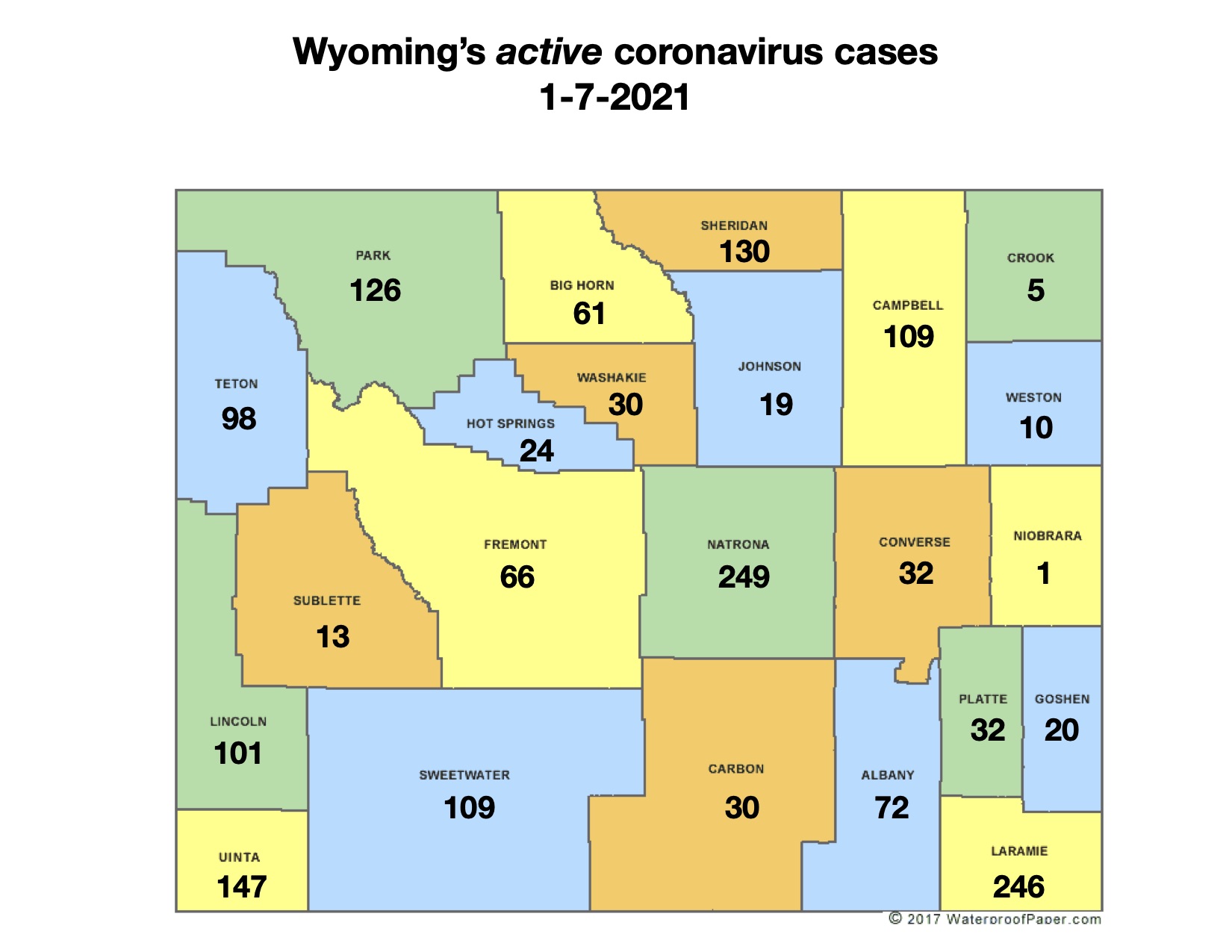 By The Wyoming News Exchange
The deaths of 25 more Wyoming residents have been linked to the coronavirus, the Wyoming Department of Health announced Thursday.
The department described the deaths of all but four as involving older adults. The deaths bring to 489 the number of Wyoming residents whose deaths have been tied to the virus.
The deaths, which occurred between November and less than a week ago, included five Fremont County residents — three men and two women — and five Sweetwater County residents — three women and two men.
Other victims included two Campbell County women, two Crook County women, three Fremont County men, a Hot Springs County woman, a Johnson County man, three Park County men and one Park County woman, a Uinta County man and a Weston County woman.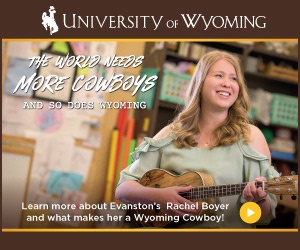 Also on Thursday, the department's figures showed the number of active coronavirus cases fell slightly with an increase of more than 300 reported recoveries among those with confirmed or probable cases.
The department reported 261 new confirmed cases Thursday, along with 17 probable cases. At the same time, the number of reported recoveries went up by 307, leaving the state with 1,730 active cases, a decline of 54 from Wednesday.
Natrona County had 249 active cases; Laramie County had 246; Uinta County had 147; Sheridan County had 130; Park had 126; Campbell and Sweetwater had 109; Lincoln had 101; Teton had 98; Albany had 72; Fremont had 66; Big Horn had 61; Converse and Platte had 32; Carbon and Washakie had 30; Hot Springs had 24; Goshen had 20; Johnson had 19; Sublette had 13; Weston had 10; Crook had five, and Niobrara had one.
Active cases are determined by adding the total confirmed and probable coronavirus cases diagnosed since the illness first surfaced in Wyoming on March 12, subtracting the number of recoveries during the same period among patients with both confirmed and probable cases and taking into account the number of deaths attributed to the illness.
New confirmed cases were reported in 20 counties, with Laramie County reporting the highest number of new cases, 69. Uinta County had 50 new cases.
The number of confirmed and probable cases seen since the first coronavirus case was diagnosed in Wyoming in mid-March stood at 46,168 on Thursday, while the number of recoveries recorded since the pandemic began totaled 43,949.