Two Star Valley residents taken to hospital following Monday car accident
Two Star Valley residents are being treated for serious injuries following a head-on collision in the Narrows area of Star Valley Monday morning.
The accident occurred at about 6:30 a.m. near milepost 95 on Highway 89, just north of the bridge next to the former Silver Stream Lodge location.
The investigating officer with the Wyoming Highway Patrol told SVI News that Ray Johnson of Smoot was traveling northbound in a Black Ford Edge. WHP suspects that Johnson fell asleep and crossed into the oncoming lane of traffic, colliding with a Jeep Cherokee driven by Thayne resident Kathy Fortuna.
Both Johnson and Fortuna were wearing seatbelts, which likely saved their lives, according to WHP. However, both were transported for medical care with serious injuries.
Both lanes of traffic were closed for approximately 30 minutes following the accident. Traffic began flowing slowly shortly after 7:00 a.m.
Below are images of the two vehicles involved following the crash. Photos provided by the Wyoming Highway Patrol.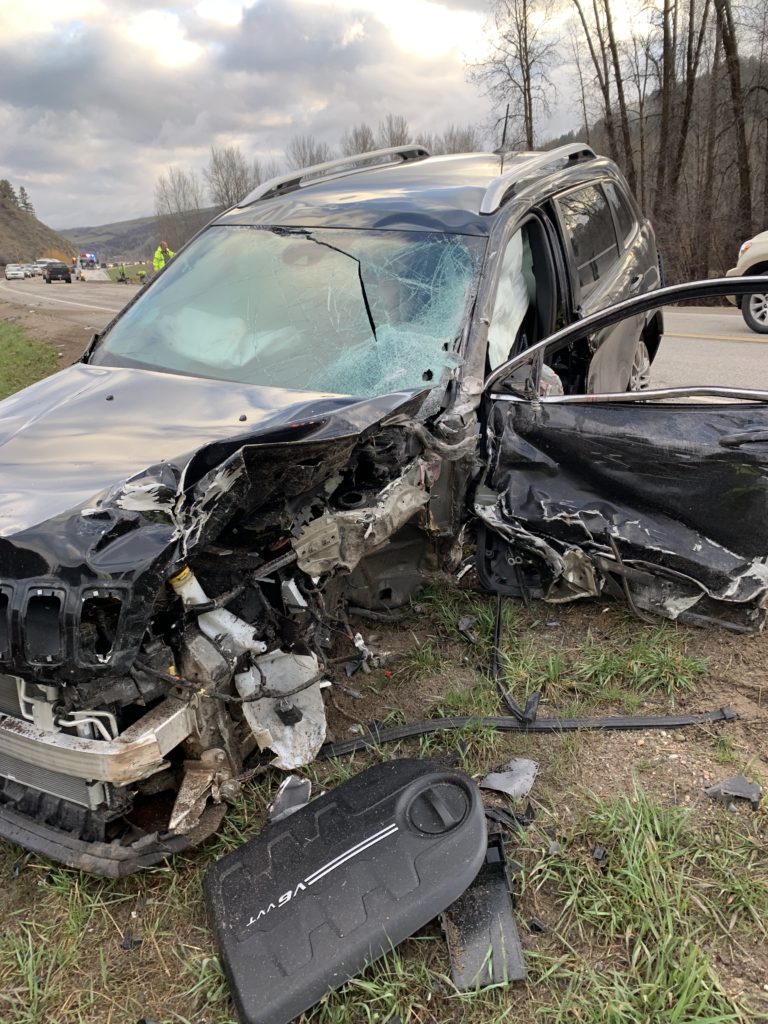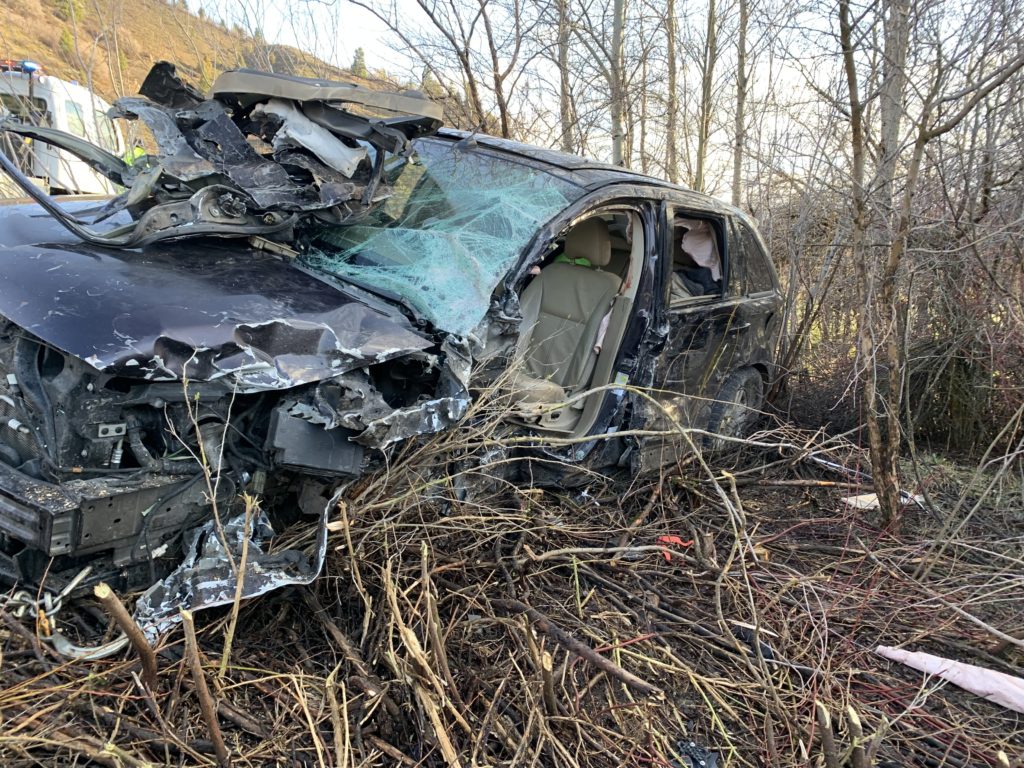 Let us know what you think!