Vaccination process continues in Lincoln County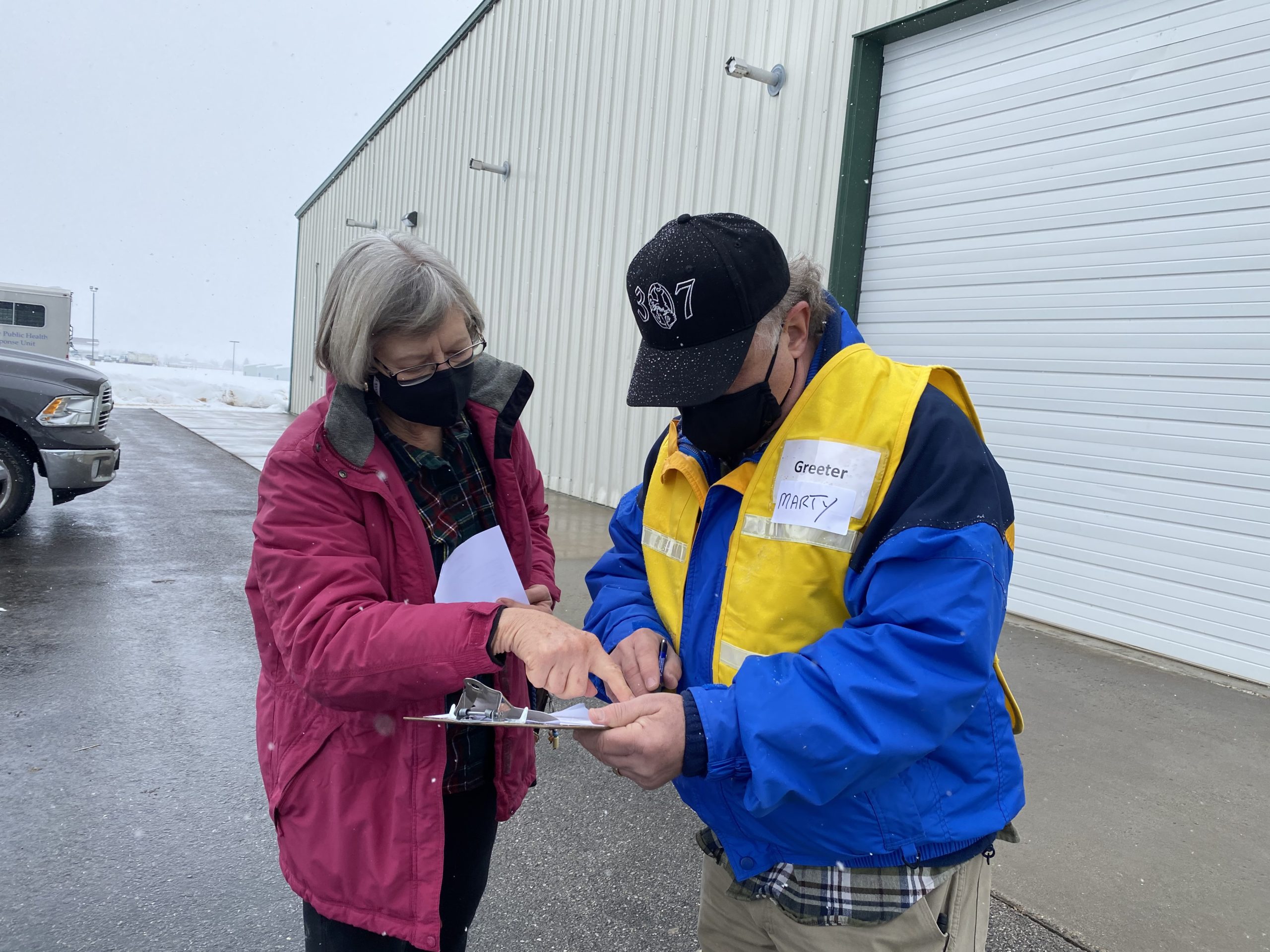 ◆ Phase 1B in the vaccination process has begun.
The vaccination process has started in Lincoln County for those 70 and older, all part of the next step called Phase 1B. On Thursday, January 21, Lincoln County Public Health (LCPH), working at sites in Kemmerer and Afton, offered the vaccinations for those who had pre-registered on the county health website.
Additional vaccinations were coordinated through South Lincoln Medical Center and Star Valley Health. Pharmacy's will also be included in the future.
"Our focus, as public health, are for those 70 and older," said Patrice Baker, RN and Nurse Manager for LCPH. She reported 110 people received the vaccination in the category.
Lincoln County Public Health is planning to repeat the vaccination clinics on a weekly basis. Those who have signed up for a vaccination on the LCPH website will receive a call.
Public Health has scheduled and filled a clinic for the beginning of the Phase 1B, ages 70+ years and older subgroup. We are hoping to repeat these clinics at least weekly and are hoping to be able to schedule a larger amount of people from our list. If you have signed up on our list, we will be calling you soon to schedule your appointment.

The LCPH website reports plan to "coordinate with Star Valley Health and South Lincoln Hospital District to work on vaccinating other subgroups within the Phase 1B priority list." If you have questions, please contact Star Valley Health (307-885-5852) about their sign-up sheet for ages 70+ and contact South Lincoln Hospital District (307-877-4496) to sign up for COVID vaccines there. Public health noted, Broulim's Pharmacy in Afton also has COVID vaccines. Contact them: 307-885-5055 to find out how to sign up for vaccination.
Baker noted, "We have still not received any instruction from the Wyoming Department of Health updating the 1B priority groups to include the 65+ years age group. At this moment, due to the large number of interested people, we are only working on 70-plus years of age".
Tagged:
Covid-19 vaccines
Lincoln County Public Health
Patrice Baker
South Lincoln Medical Center