(Video) – SVHS Wrestling Senior Night vs. Evanston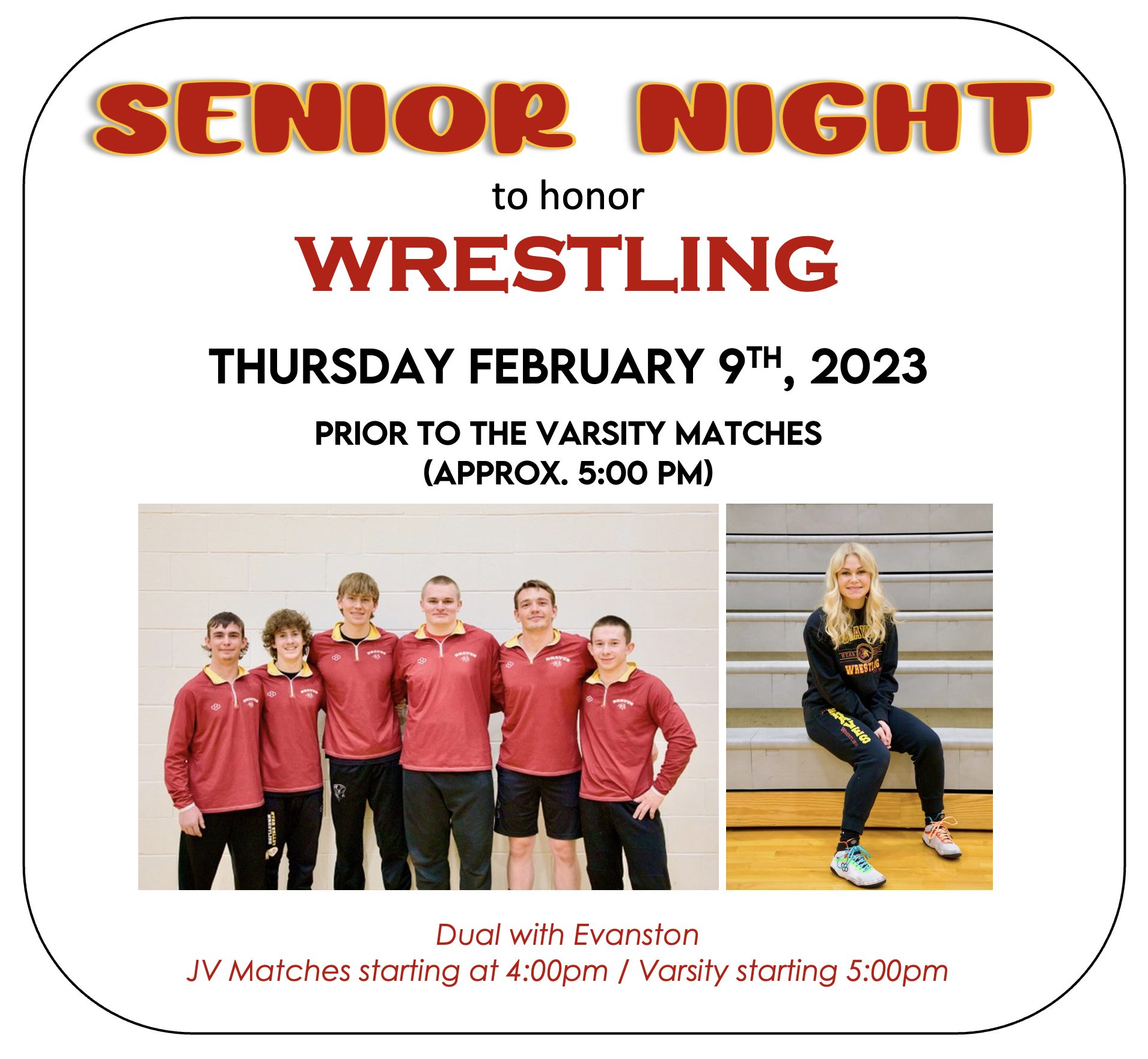 It is Senior Night for the SVHS Wrestling teams as they host the Evanston Red Devils on Thursday. Junior varsity matches are scheduled to begin at 4 pm with seniors being honored prior to varsity matches slated for 5 pm.
In addition, the unveiling of the 2022 State Football Championship banner will take place as part of the event.
• Wrestlers gut out close dual victory in Green River
By Dahl Erickson, SVI Media
The Braves Wresting Team traveled to Green River for what is always a battle in the Wolf Den and this year's version did not disappoint. Despite being without at least four regular starters, Star Valley gutted out a 36-34 victory on the green mat.
The biggest moment came late in the dual when Cameron Kendall wrestled the entire match trailing Green River's Kale Knezovich but hit a five-point move as time expired to force overtime. Kendall then unwrapped a scrambled pretzel to claim the sudden victory 10-8. The win put the Braves up by an insurmountable lead with just one match remaining.
Historically, this dual is almost always entertaining and competitive, but this year's lineup went above and beyond.
"We finally had our upper weights out but we were limping in there without a lot of guys on our bottom weights," said Head Coach Eddie Clark. "We turned some matches around. Grant Thomson pinned a kid that pinned him at Ron Thon. At 160 we beat a kid who placed ahead of us there. Same thing at 152. You just start looking at those things. At 138 that was a huge upset by Cam Kendall. He was down five with 15 seconds left and he put him down and forced overtime and then got the takedown in overtime. That's a real good team. I honestly thought that if we came out with less than a 20 point loss we wrestled pretty well."
With nearly a quarter-century of experiences to draw upon, Clark ranked this one right up near the top.
"It was a fun night," he added. "Not very often do we walk into a place as underdogs so the kids were loose and wrestled hard and it was as good a win in a dual as I've had in all my years here."
This Thursday, February 9, the SVHS Wrestling teams will honor their seniors as they host the Evanston Red Devils.
There are six senior boys for the Braves. Bridger Smith, Peyton Andrews, Joey Naef, Weslee Turner, Joseph Warren and Grant Weiss. The Lady Braves will honor their one senior, Kylee Erickson.
Let us know what you think!
Tagged:
Bridger Smith
Grant Weiss
Joey Naef
Joseph Warren
Kylee Erickson
Peyton Andrews
Star Valley Wrestling
SVI Media Wrestling streaming
Weslee Turner
Wrestling Senior Night