WEATHER WATCH: Heavy snow in the forecast this weekend for Star Valley
2018 has most certainly been mild, no doubt.  At least by Star Valley standards.  While snow totals in the high elevations have been near average amounts, rain and warm temperatures in the valley have kept the worst of winter at bay.
Forecast models however are showing the return of winter in Star Valley to happen this weekend.
Local meteorologist Jack Hales posted on his weather blog, blog.starvalleyweather.com, the potential punch the incoming snow storm has.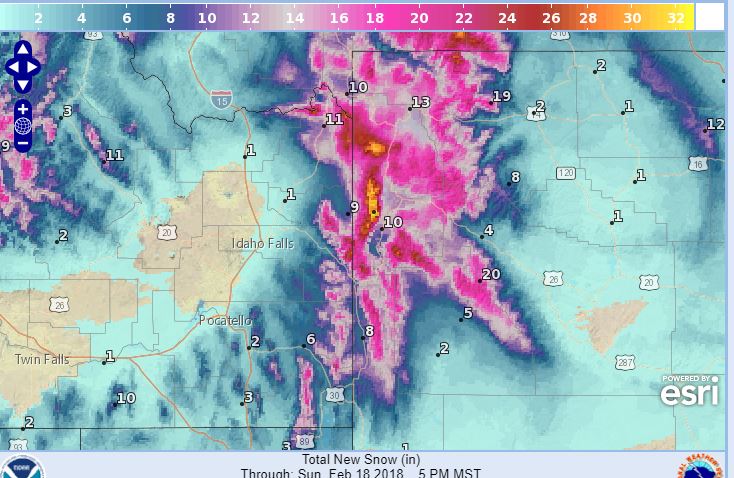 According to the National Weather Service Riverton, WY station, a "Major winter storm" is expected to arrive late Saturday and continue through Sunday.
According to the forecast, light snow will continue into Saturday morning across the northwest mountains and Jackson Valley and then spread south into the Star Valley, Upper Green River Basin Foothills and surrounding mountains by Saturday evening.  Snow may then be heavy at times through Sunday afternoon.
A winter storm watch will be in effect from Saturday afternoon through Sunday afternoon.  Total snow accumulations of 5 to 8 inches, with localized amounts up to 10 inches, are possible.
Even more snow is expected north of Star Valley, where Yellowstone and Jackson Hole could potentially see 10-16 inches in the mountains and 7-11 inches in the lower elevations.
Up to date weather details can be found at svinews.com/weather and on the free SVI Media App, available for Android and Apple devices.