Wrestlers battle illness as well as opponents in fast-moving 2022 season.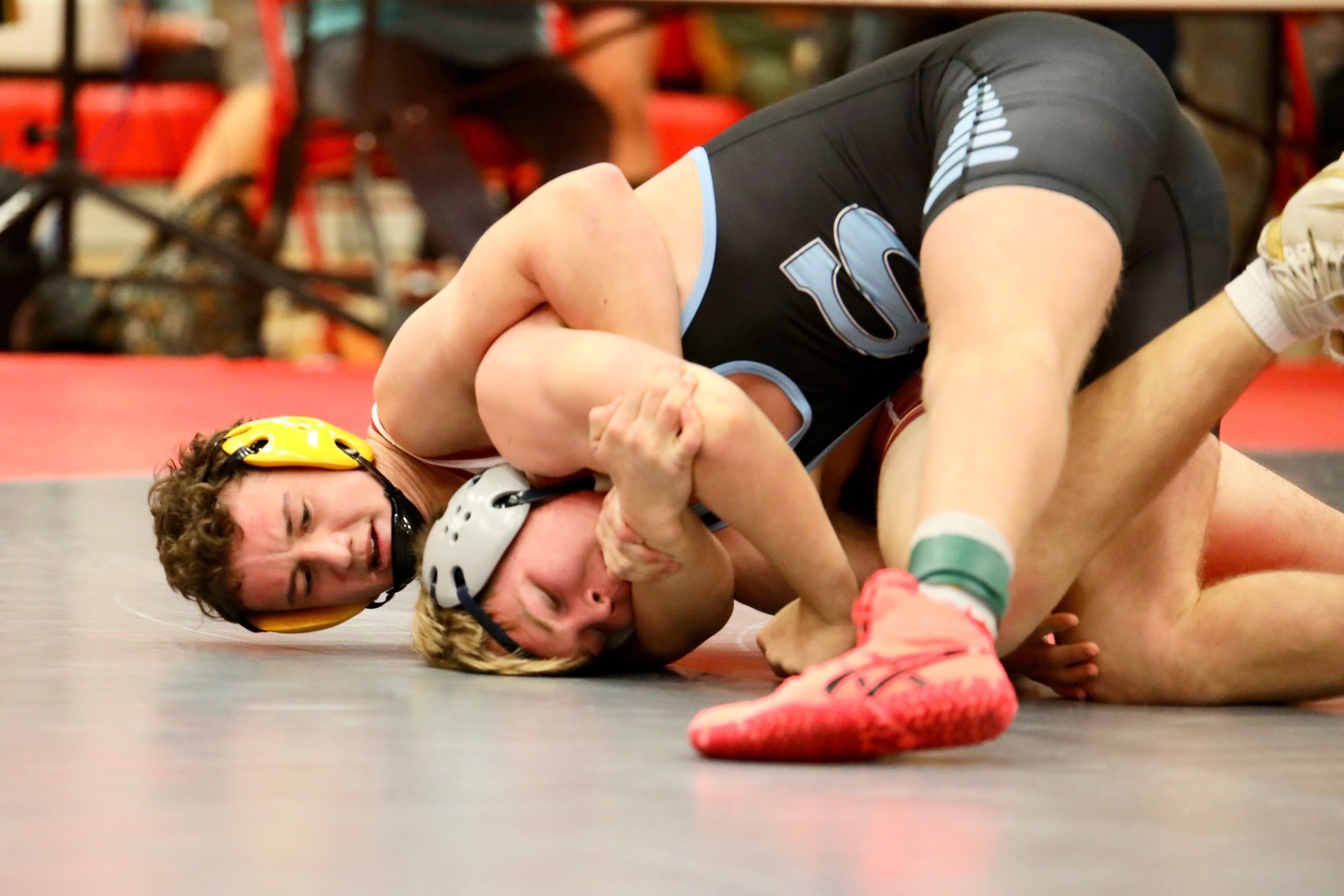 On the surface it's impressive to note that the Star Valley Wrestling Team scored nearly 200 points at the Madison Invite in Rexburg, Idaho while the junior varsity scored more than 230 in their own version of the same tournament.
It speaks of the depth the Braves enjoy but fans may not even know the half of it.
On any given day the squad should have a number pushing 50 athletes, battling in 14 weight classes (15 in Idaho due to the 98-pound class) and trying to get ready to be one of the two-deep contingent that will compete in Casper on February 25-26.
That's complicated enough. But according to Head Coach Eddie Clark, this is one of the more unique seasons he has experienced in 33 years. When asked how his team felt, he answered with a laugh.
"I have no idea," he chuckled. I haven't had my full team in practice since the day before Christmas so I don't know how they feel because we haven't had them together in the room. That's been our year. It's the worst I've ever seen. I've never experienced anything like this."
The elephant in the room of course is the ongoing battle with COVID-19 and it's various strains. Tests are proving it's not "the big C" as Clark referred to it. It's everything else
"Our guys are getting tested and it's not COVID," he said. "It's influenza, strep, upper-respiratory and everything else. We're being reminded that there is other illness out there. It's been weird."

Outside of some early major injuries that cost a handful of prospective grapplers their season, and the obvious wave of illness, Clark says the team is getting healthy little by little.
A quick look at the schedule shows that the team has barely a month left in it with back-to-back tournament in Fremont County before a pair of home duels against Pinedale and Green River to open up February. After a year of quarantines, postponements and cancellations, the slate is flying by.
This week the team will be in Lander for the Tiger Invitational which will feature the entire 3A classification including the Douglas Bearcats who the Braves will see for the first time this season.
Although it wasn't for lack of trying.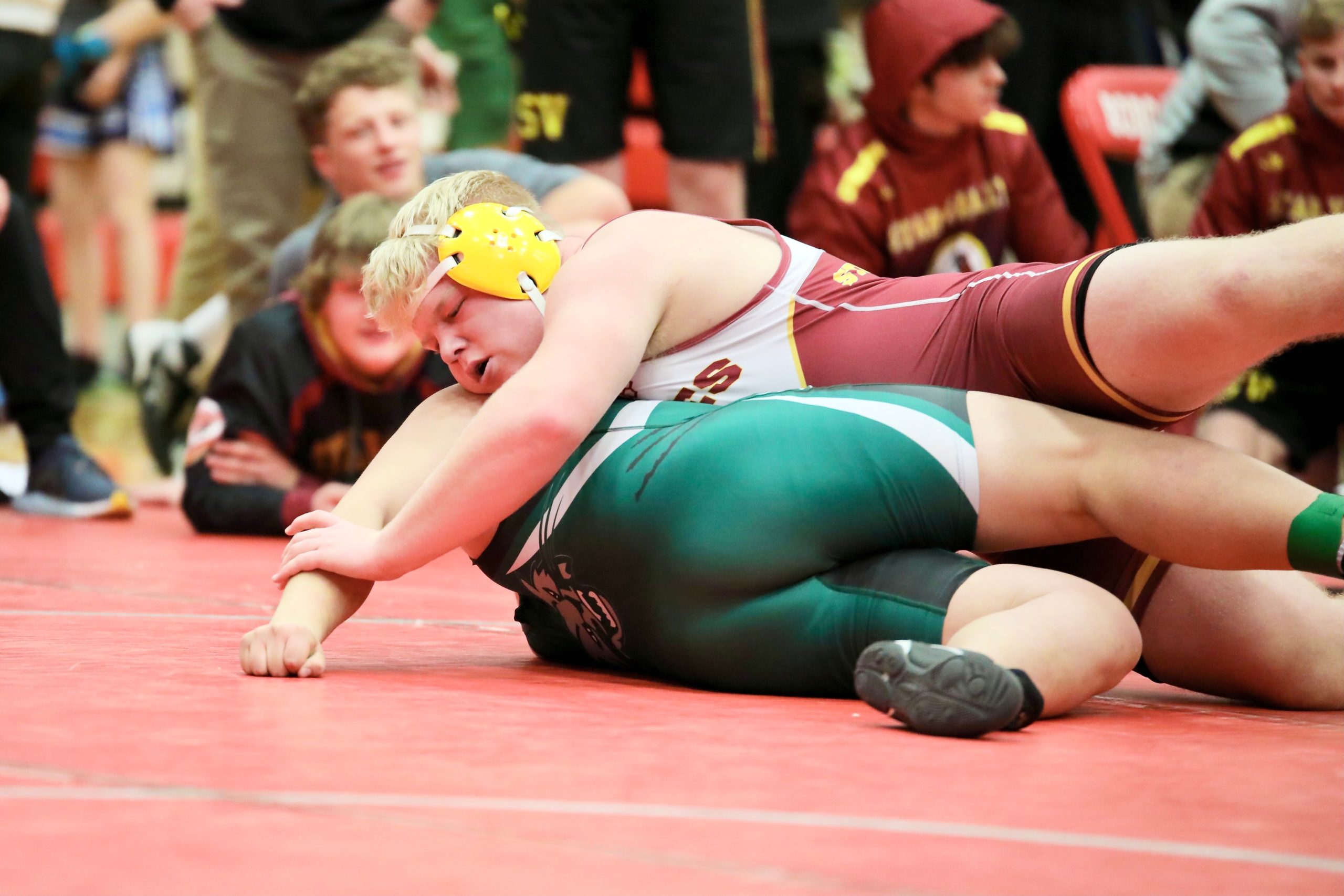 "We went to Worland this year because we knew we weren't going back to Casper," Clark said of the schedule. We assumed Douglas was Douglas, Wyoming and it was South Dakota," he laughed. "You know what happens when you assume. So we got a look them but that's not who we were going for. It will be nice to get a look at them. It will be a smaller tournament by comparison to the Ron Thon so it will give us a good feel for the State Tournament."
The Braves will be tinkering with a few things in the lineup. Most notably this week, a move from 182 to 195 for Zac Patterson and a move from 195 to 220 for Harrison Hoopes. Both wrestlers have enjoyed stellar seasons, winning their past two tournament at Box Elder High School and Madison.
"Were still sorting it out and seeing where we're at," Clark added. "It will be interesting to see how teams are fiddling with their lineups. Lander is not the end-all because we're all still putting pieces together, but it will give us an idea [of where we stand]."
For results from the Madison Invite, see the January 19, 2022 edition of the Star Valley Independent.
Look for Star Valley coverage of the Lander Invite here on svinews.com with matches starting on Friday, January 21, at 2 pm with Jason Hoopes.
Junior varsity and Second-Chance Tournament begins at 7:45 am on Saturday morning.
Star Valley's three female wrestlers will be competing at the Lady Hawk Rumble in Logan.
• Upcoming Schedule
January 21-22: @ Lander Invite
January 28-29: @ Ron Thon (Riverton)
February 1: Versus Pinedale
February 4: Versus Green River
February 10: @ Evanston
February 18-19: @ 3A West Regionals (Lander)
February 25-26: @ State (Casper)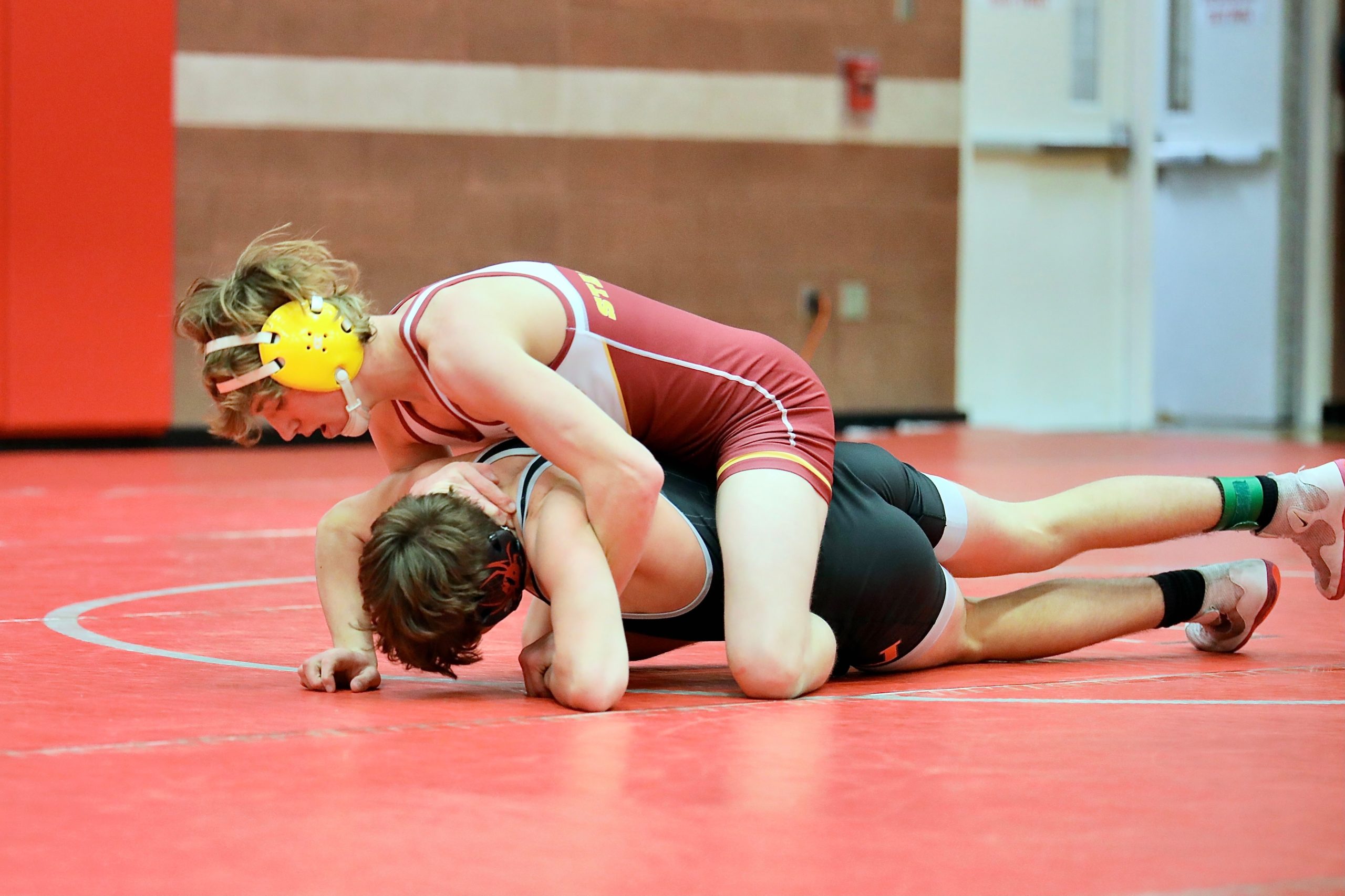 Let us know what you think!
Tagged:
Aiden Crook
Deven Thompson
Eddie Clark
Harrison Hoopes
Star Valley Braves Wrestling
Taggart Heward
Zac Patterson