Wrestlers just getting healthy as post-season starts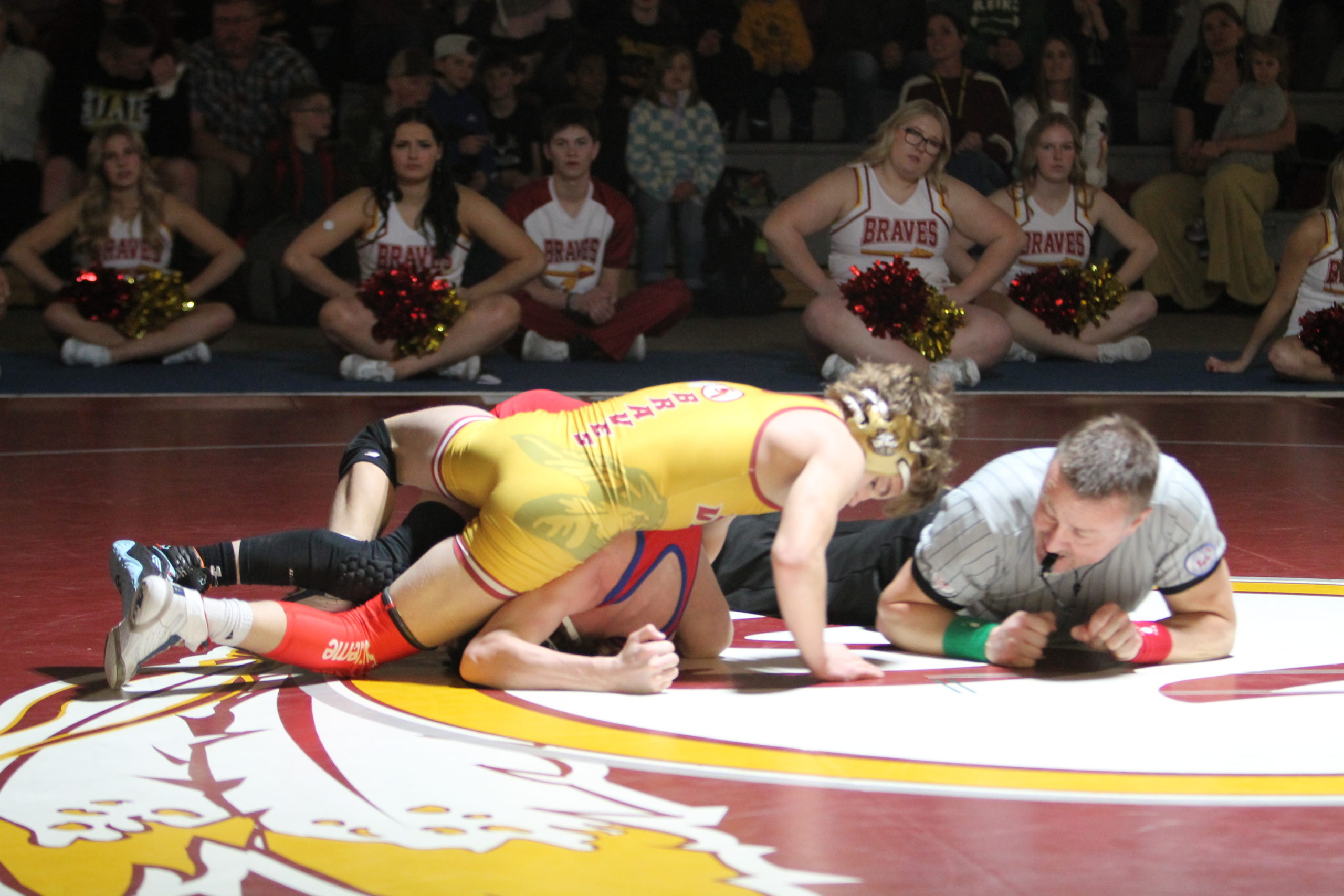 The 4A West Regionals are this Friday at Jackson Hole High School and this will be a weekend of firsts for the Braves wrestlers in many ways. It's been more than a decade since the program competed in a 4A regional which will most likely be the norm moving forward based on the continued growth of the SVHS student body.
"I'm excited," stated Head Coach Eddie Clark. "It's our first chance at a 4A regional in a lot of years. Natrona and us will be the favorites and the other teams will bring some good individuals."
Clark is one that delves into the nuances of the programs his team face, but this year is also one of adjustment from the schools in 3A.
"It's hard to tell what teams might do," he said regarding lineup adjustments. "I kind of knew who would be doing what but I didn't pay much attention to 4A for these past few years. I don't know if teams will be shuffling some lineups or not and throw us some curveballs. So we're just putting our best lineup on the mat and we're gonna run with it."
Another first this season will be having a full lineup available. This Friday will literally be the first time all of the team's available wrestlers will be suited up.
"I think we're actually going to put everyone we have out there," Clark added. "Depending on if something happens this week, we'll wrestle our full lineup available for the first time all season so we're excited. If you coach long enough you get seasons like this where you never get everyone back. Hopefully it keeps being a rare thing."
SVI Media will be covering selected rounds from the 4A West Regionals. Look to svinews.com for watch links.
Let us know what you think!
Tagged:
4A West Regional Wrestling
Eddie Clark
Star Valley High School Wrestling