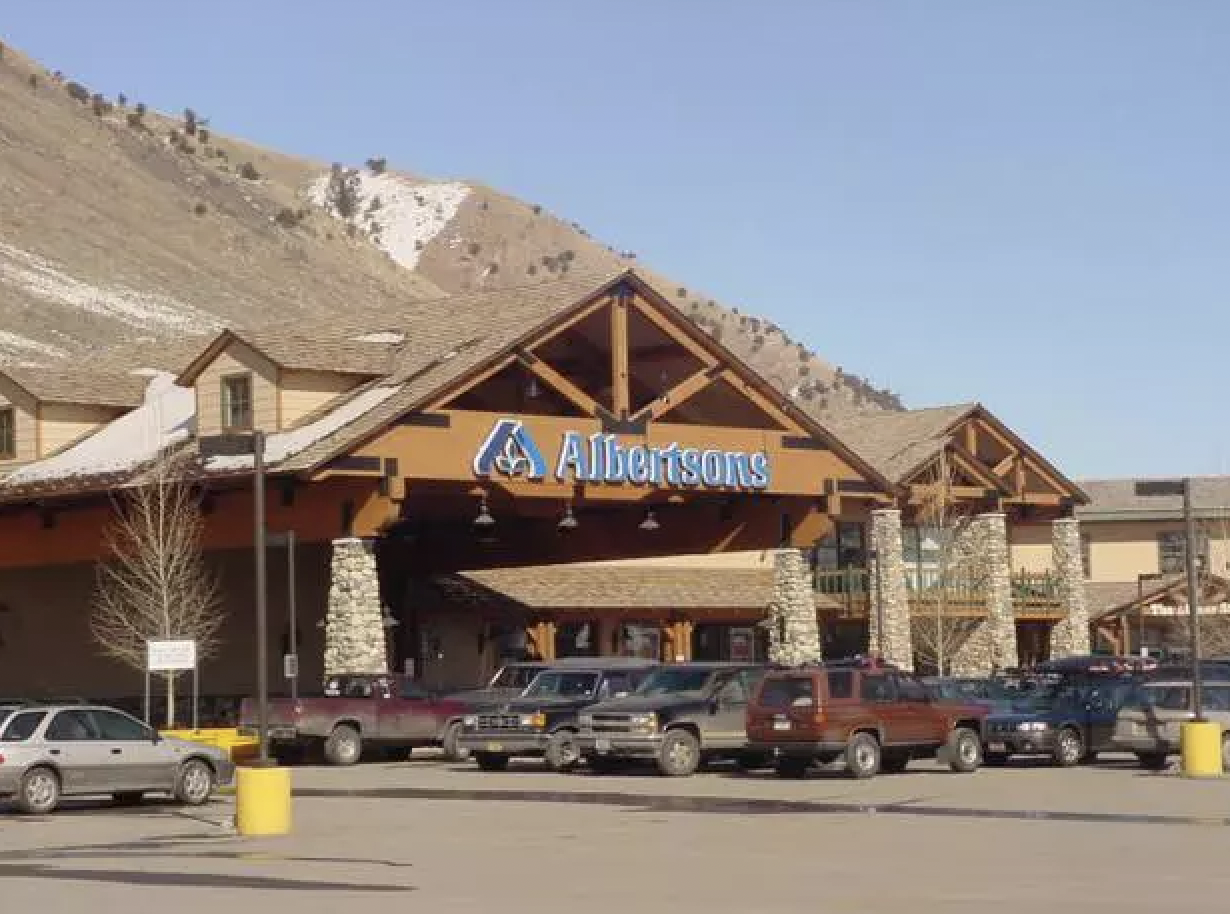 By Jasmine Hall
Wyoming Tribune Eagle
Via- Wyoming News Exchange
CHEYENNE — The nearly $25 billion merger between Kroger and Albertsons announced last October has left many questioning how it will impact communities across the nation, including those in Wyoming.
Kroger Chairman and CEO Rodney McCullen has described the business deal as a win for customers and associates, and told members of the Senate Judiciary Subcommittee on Competition Policy, Antitrust and Consumer Rights at the end of November that there were compelling benefits of the proposed merger.
They are expected to complete the merger in early 2024, pending the required regulatory clearance and other closing conditions. McCullen said it could enhance competition, lower prices, improve the customer experience and create investments in their associates while securing the long-term future of union jobs once it goes into effect.
"The marketplace for groceries over the past decade has completely transformed, making the competition for consumers fierce," added Albertsons CEO Vivek Sankaran. "The best way to compete with mega stores like Walmart and highly capitalized online companies like Amazon would be through a merger with Kroger. Even after this merger, Walmart, Costco and Amazon will have nearly three times the share of grocery sales as Kroger and Albertsons combined."
But opponents ranging from union grocery workers to U.S. senators have voiced concerns that it will restrain competition, lead to higher prices for consumers and place employees at risk of losing their jobs.
These accusations have put Kroger and Albertsons in the public eye for potential antitrust violations at both the state and federal levels. Antitrust laws are considered to protect competition by ensuring free and open competition, with the three major laws being the Sherman Antitrust Act, Clayton Act and Federal Trade Commission Act.
"The law does not condemn all agreements between companies, only those that threaten to raise prices to consumers or to deprive them of new and better products,"according to the U.S. Department of Justice."But when competing firms get together to fix prices, to rig bids, to divide business between them, or to make other anticompetitive arrangements that provide no benefit to consumers, the government will act promptly to protect the interests of American consumers."
The merger is currently under a regulatory review by the Federal Trade Commission, but states have taken on their own analysis of the grocery store chain deal.
Wyoming was among 15 states and the District of Columbia that were provided waivers by Albertsons and Kroger to coordinate with the FTC on their ongoing review, and New Mexico has a pending waiver. Both companies stated they were prepared to "divest certain stores if required for the regulatory approval of the merger by the FTC or other authority, including individual states investigating the transaction."
The Wyoming Attorney General's office didn't respond to a request for comment on the status of the review or whether a public comment period would be held, as other states have taken initiative to hear concerns.
A meeting with community members who would be impacted by the deal was held by Colorado Attorney General Phil Weiser in January, and the testimony reported by media outlets was similar to those from a coalition of workers, community advocates and elected officials called "Stop the Merger."
The movement has argued the "merger of the two largest groceries companies in the nation will no doubt create a monopoly in the grocery industry, leading to store closures, thousands of lost jobs and higher food prices.The merger also poses a huge threat to farm producers and other suppliers, as well as smaller independent grocers."
"During the last few years, frontline essential workers sacrificed our health, that of our families — and even our lives — to get the job done,"said Andres Becceril, a United Food and Commercial Workers Local 7 member from King Soopers in Denver."It is because of this sacrifice that I am standing up for my fellow grocery workers, who are heroes, and whose livelihoods are now being threatened by this proposed $25 billion dollar Kroger-Albertsons merger.
"Like them, I'm scared of what this merger will mean for me as a worker, and what happens to my job when hundreds and hundreds of local grocery stores are closed."
Becceril is a member of the union representing 23,000 members working in supermarkets, food processing plants, health care facilities and more in Colorado and Wyoming. His testimonial was included on the "Stop the Merger"website.
A representative from the Cheyenne office didn't respond Thursday, but a press release was sent out following the merger announcement.
"The proposed merger of these grocery giants is devastating for workers and consumers alike and must be stopped,"UFCW Local 7 President Kim Cordova said in the statement."Just as our UFCW workers stood together to negotiate landmark new contracts with both Kroger and Albertsons/Safeway last year across the western U.S., we will stand united for access to nutritious food, a safe shopping experience and investments in good jobs in our communities."
Her union believes that the proposed merger of the two largest grocery companies in the nation will "no doubt create a monopoly in the grocery industry for many communities, with one company owning a $47 billion market share."
There are 5,000 stores nationwide that would come together under the deal, including the majority of grocery options available to Wyomingites. King Soopers is owned by Kroger, and the only one in Wyoming is in Cheyenne, which competes with the 10 Albertsons and five Safeway locations in the state. Albertsons has two Cheyenne locations and there is one Safeway store in the Capital City.
The largest competitor in Wyoming is Walmart, which has stores in 14 locations statewide.There are two Walmart stores and a Sam's Club in Cheyenne.
In a report on the economic cost of food monopolies, Food and Water Watch explained how Walmart, Kroger, Costco and Albertsons Companies had a combined market share of 69% in 2019. All other grocery stores represented less than a third of the total share.

Walmart represented 34.8% of the top four combined market share, made up of consumer expenditures at grocery stores, warehouse clubs, supercenters and other food stores, as of three years ago.
Kroger came in second at 13.9%, followed by Costco at 12.2% and Albertsons Companies at 8.1%.
"Walmart grew from opening its first supercenter selling groceries in 1988 to capturing $1 out of every $3 spent at grocery retailers today," according to Food and Water Watch."Walmart's strategy of race-to-the-bottom prices squeezed out many smaller grocers and other local retailers. Larger supermarket chains responded to Walmart's threat by expanding their own market presence, primarily through purchasing regional chains while retaining the original store brand."
Walmart has kept its foothold as a leader, according to the latest market research from Euromonitor in 2021.They reported Walmart led with 25.2% of the U.S. grocery market share, and Kroger and Albertsons were right behind.
If Kroger and Albertsons were to successfully merge in the next year, they could creep up on the percentage of revenue brought in and increase the number of grocery firms Kroger has taken over since 1983.
"When you have more market power, you have the power to dictate the prices that people pay at the grocery store. You have the power to dictate the amount of money that a farmer makes for a bushel of wheat. You have the power to dictate how much a worker gets paid,"said Food and Water Watch Policy Analyst Rebecca Wolf."You have the power to even dictate things like food safety practices and how things are actually presented or how they're packaged down the food line."
She told the Wyoming Tribune Eagle that as these mergers happen, the companies gain the ability to make choices on behalf of consumers and take away purchasing power.
"You're only buying from a few different processors and one conglomerate grocery store," she reiterated. "The choices have been made by the time you are at the grocery store buying something with consolidation in the industry."
Kroger and Albertsons have pushed back against these beliefs with a site they launched dedicated to supporting the merger.
The purchasing company said it would invest approximately $500 million to lower prices, $1.3 billion into Albertsons stores to enhance customer experience, and $1 billion to continue raising associate wages and benefits. Their site also includes statements from banks, wealth management groups, professors and even a former FTC chairman on the benefits of the $25 billion deal.
"The market for groceries is the latest to grab headlines for what is both normal and healthy: dynamic responses to an evolving economic landscape,"said Competitive Enterprise Institute President and CEO Kent Lassman."Recession, inflation and new consumer patterns with online ordering and home delivery means suppliers must adapt or stagnate. How companies configure themselves is just one form of adaptation, and we should cheer the experimentation and ward off political opportunism that would control or direct how private capital reacts to a changing world."
Both sides of the issue have emphasized their interest in looking out for the hundreds of communities set to be impacted, but Wolf said it may come down to how antitrust laws are enforced.
The U.S. Department of Justice explained in a brief that there are three main options: criminal and civil enforcement actions brought by the Antitrust Division of the DOJ, civil enforcement actions brought by the FTC and lawsuits brought by private parties asserting damage claims.
There have already been attempts by multiple states to stop the payment of the pre-closing dividend to Albertsons shareholders that were not successful, and consumers filed a new formal challenge in February in California federal court.
Reuters reported the lawsuit included 25 plaintiffs from states such as California,Texas and Florida who alleged the merger "will be used to increase prices for groceries, decrease the quality of food, eliminate jobs, close stores and offer less choice for consumers."
"These laws have been around since the beginning of the turn of the century," said Wolf. "So what has changed over time is really political forces and a different interpretation of the law in order to be able to send some of these mergers through."
No complaints from Wyoming Attorney General Bridget Hill or residents of the state have been filed, but there is still close to a year left before the deal is expected to close.
Until then, it appears Mountain West opponents will continue to fight, whether that be through the Colorado Attorney General's Office or the local union.
A statement was sent out Monday that grocery store workers from seven UFCW unions, representing 100,000 Kroger and Albertsons workers in 12 states and Washington, D.C., will hold actions in front of stores from April 4 to 13 to inform customers about the impacts of the merger.
"If the $24.6 billion megamerger is approved, it will drive out competition, increase food prices, create food deserts and put 100,000 union jobs at risk," officials said. "The growing opposition is asking the Federal Trade Commission to block the megamerger from moving forward and block its negative impact on both consumer and labor markets."
Let us know what you think!
Tagged:
Albertsons
Costco
food monopoly
Kroger
walmart
Wyoming Attorney General