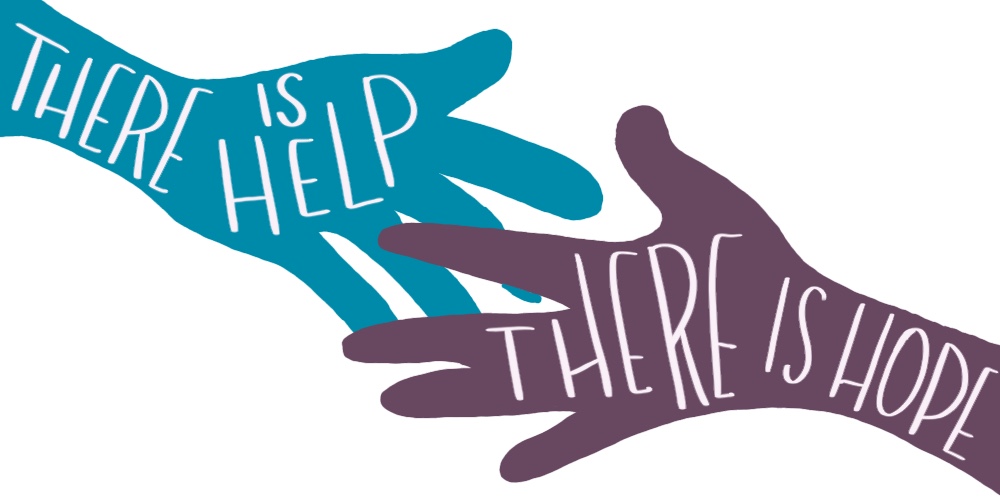 By Alex Hargrave
Buffalo Bulletin
Via- Wyoming News Exchange
BUFFALO — Wyoming, again, had the highest rate of suicides per capita in the United States in 2020, according to Centers for Disease Control and Prevention data.
At 182 deaths, the state's suicide rate is a little more than 31 per 100,000 individuals, more than double the national average of 14.
In Johnson County, five community members died by suicide in 2020, the highest number since 2001, according to data from the Johnson County coroner's office.
"It's always a punch in the gut when we hear someone dies," said Bill Hawley, the county's prevention specialist and president of the Suicide Prevention Coalition.
Mountain West states rank consistently high year after year – Alaska, Montana, New Mexico, Idaho and Colorado come just after Wyoming on the list compiled by the non-profit organization Suicide Awareness Voices of Education.
Carolyn Pepper, a professor of psychology at the University of Wyoming, studies suicide in the region. She previously told the Bulletin that the Mountain West's rural landscape can foster isolation and a lack of resources, as well as more consistent access to firearms, is a likely explanation for the phenomenon.

The Rev. Doug Wasinger, pastor of St. Luke's Episcopal Church and a coalition member, said that gun safety and safe storage is an important tool in suicide prevention locally.
"Another big piece of it is the access to firearms and making it a lot easier and quicker to exercise that moment of bad judgment," he said.
Dave Harness, county coroner, said that in performing toxicology reports on individuals who die by suicide, it "rarely" comes back without substances, except in cases with teenagers. Substance use disorder, Hawley said, often goes hand in hand with mental health struggles.
"When someone is self-medicating with a mind-altering substance, whatever it might be – and in Wyoming, it's alcohol – when they do that, and that self-medication isn't ending their pain, it's depressing," he said.
There is also a stigma associated with mental illness, though continued education and aware ness make these conversations easier, said Wes Hartman, licensed counselor and coalition member. Reducing the stigma among community members, especially those in the "helping professions," who deal with the public often, he said, is especially important.
"A lot of times, they're not comfortable talking about it. What I've found is that if the person in the helping position is comfortable talking about it, the person you're sitting with will self-disclose," Hartman said. "But the minute they see you're not comfortable with the topic of suicide, they'll shut down."
Hawley said that advocates cannot rely on the government — federal, state or local — to solve the problem.
Locally, the suicide prevention coalition's mission is "to prevent suicide through public awareness and education; eradicate stigma; and serve as a resource to the community — especially those touched by suicide."
"That's the whole idea, is how can we build safety nets in our community?" Hawley said.
Still, the coalition is watching the Wyoming Legislature's current session. In particular, Gov. Mark Gordon, in his recommendations for American Rescue Plan Act funding, is looking to allocate $7 million to expand the state's suicide prevention lifeline to 24/7 service and to change the phone number to 9-8-8, which, Hawley said, would make it easier for individuals in crisis to access.
Another one of the governor's recommendations to address mental health is implementing a mental health first aid training program. The program, which is projected to cost $200,000 in coronavirus relief funds, would aim to have 102 trained instructors to cover each of Wyoming's 23 counties to equip residents to better handle mental health concerns and prevent suicide.
Rep. Barry Crago, R-Buffalo, said that he believes the Legislature needs to work on mental health care in addition to suicide prevention.
"It's something we need to be paying attention to," he said. "It's something I'm working on that I'm personally invested in. I don't know if it's on anybody else's radar, I can't speak to that. It's on mine."
Hawley also mentioned Medicaid expansion, an issue that came before the Legislature and failed numerous times in the past decade, as a measure that would benefit suicide prevention efforts in the state. A Medicaid expansion bill, HB0020 was filed in the House of Representatives on Friday.
During last year's session, the same measure failed in the state's Senate Labor, Health and Social Services Committee by a narrow margin.
"How could that help people living on the fringe, living on the edge?" Hawley said. "Meeting people's basic needs is that primary prevention piece. Food and nutrition needs, housing needs, all of those different things that don't keep piling up for folks and get them to that point."
Despite the statistics, members of the coalition say that they have hope.
In a lot of cases, the coronavirus pandemic has exacerbated loneliness and isolation. However, the unprecedented situation did bring some positives, coalition members say.
Telehealth, which has become more popular during the pandemic, gives residents better access to mental health care. Families, friends and neighbors check on one another more often.
"It does break my heart that Wyoming continuously is at the top, because it's hard. I look at Buffalo and we're just this big, loving community most of the time. And then you see these numbers and wonder how this keeps happening, but sadly, those things keep happening," coalition member Arianna Fischer said. "But conversations come from that. And I think that's where hope really has to start, is just the willingness to have a conversation that this is real."
Let us know what you think!
Tagged:
Centers for Disease Control and Prevention
Wyoming Suicide Rate