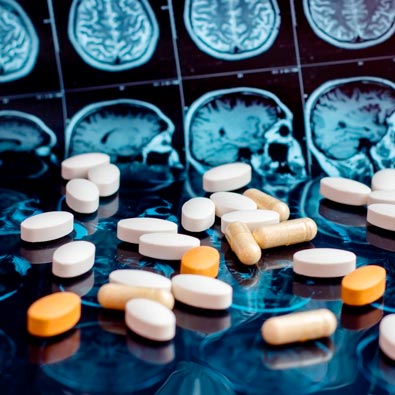 By Jasmine Hall
Wyoming Tribune Eagle
Via- Wyoming News Exchange
CHEYENNE — A group of Wyomingites came together Friday at the state Capitol to voice their frustration with restrictions placed by the Centers for Medicare and Medicaid Services on breakthrough Alzheimer's medications.
Alzheimer's Association advocate Anne Aquin spoke to the crowd and said it was the first time in the federal agency's history that it has blocked access to Food and Drug Administration approved drugs. In this case, the drugs have been proven in numerous clinical trials to delay the cognitive decline of individuals who are suffering from mild cognitive impairment or early stages of Alzheimer's disease.
"They don't block cancer drugs. They don't block drugs related to heart or respiratory diseases. They don't block drugs related to diabetes," she said. "They only block drugs used for the treatment of Alzheimer's disease." 
CMS announced close to two weeks ago that it will make coverage available on the day the FDA provides traditional approval for the medication Leqembi, which is expected to occur on or before July 6. But it will only provide coverage for patients whose doctors take part in registries collecting information on how the drugs are administered, and previously would only approve individuals enrolled in randomized clinical trials.
"The approach is consistent with CMS' National Coverage Determination," according to a statement released by CMS last Thursday. "To get Medicare coverage, people will need to 1) be enrolled in Medicare Part B, 2) be diagnosed with mild cognitive impairment or early dementia caused by Alzheimer's disease, and 3) have a qualified physician participating in a registry, including the options above, with an appropriate clinical team and follow-up care.These criteria are in addition to any label requirements the FDA specifies."
Aquin said they want to track the long term effectiveness of these drugs with the registry, but she and other Alzheimer's Association representatives fail to see that as the agency's job.
"That's your doctor's job. That's the purpose of clinical trials.That is the drug company's job, and it's the FDA's job to review that data," said Aquin. "If CMS makes this registry mandatory, it will likely mean that patients in Wyoming will have to change doctors so that they can be tracked by a CMS-approved physician. People in Wyoming might have to go to Denver once or twice a month, because these are infusion drugs."
More than 10,000 residents in Wyoming, out of 6.7 million people nationwide, are living with the disease, and Alzheimer's Association Wyoming Chapter Executive Director Debra Antista-Bianchi said early detection and diagnosis is already hard enough due to the rural nature of the state.
Although the registry was a compromise on the part of CMS, it can take a year or more to establish, which means patients wouldn't have immediate access to the drug if participation is required. Association officials said at the rate of 2,000 people diagnosed per day with mild cognitive impairment of Alzheimer's disease, the delay of a year would mean nearly 730,000 people in the earliest stages nationwide would no longer benefit from the medication.
Most patients diagnosed with the disease are also diagnosed at age 65 or older, which makes up a large number of the residents who qualify under Medicare and Medicaid. 
However, both Aquin and Antista-Bianchi noted the U.S. Department of Veterans Affairs has approved the use of the drugs without any barriers and considered it great news for veterans who served the country.
Without coverage from a provider such as CMS or the VA, the annual cost of the drugs is close to $26,500.
Antista-Bianchi said not further delaying access to the first drugs that slow the progression of the disease is important.
"Because people with dementia need more time," she said. "And it's a promise, isn't it? A promise that we would give people more time as the research continues. More time to have your memories. More time at home."
The advocates who gathered at the steps of the Capitol on Friday are not the only ones pushing for change. U.S. Sens. John Barrasso and Cynthia Lummis, both R-Wyo., signed onto a letter to the U.S. Department of Health and Human Services secretary and CMS administrator in February, asking them to improve access to treatment.
"By 2050, nearly 13 million Americans are projected to live with Alzheimer's disease. In 2022 alone, Alzheimer's and other dementia will cost the nation $321 billion," according to the letter signed by 20 U.S. senators. "Medicare and Medicaid bear much of this financial weight, as the programs are expected to cover about $239 billion, or 67%, of these costs in 2021. Unless a treatment to slow, stop or prevent the disease is approved and accessible to people, Alzheimer's is projected to reach a total cost of $1 trillion by 2050."
While there is a significant fiscal cost associated with the disease, there is also deep and personal loss. Many Wyoming residents have lost parents and grandparents or fear the development of the disease themselves. But Aquin said they are still dreaming of a cure and the first survivor of Alzheimer's disease.
"We need more time for children to get to know their grandparents or even their parents. More time to enjoy that retirement vacation. More time to live in their own homes," she said. "We have hope, and we will not let CMS squash that hope."
Let us know what you think!
Tagged:
Alzheimer's Association
Anne Aquin
medicare
Wyoming State Capitol