Yellowstone National Parks seeks public comment on a native fish conservation environmental assessment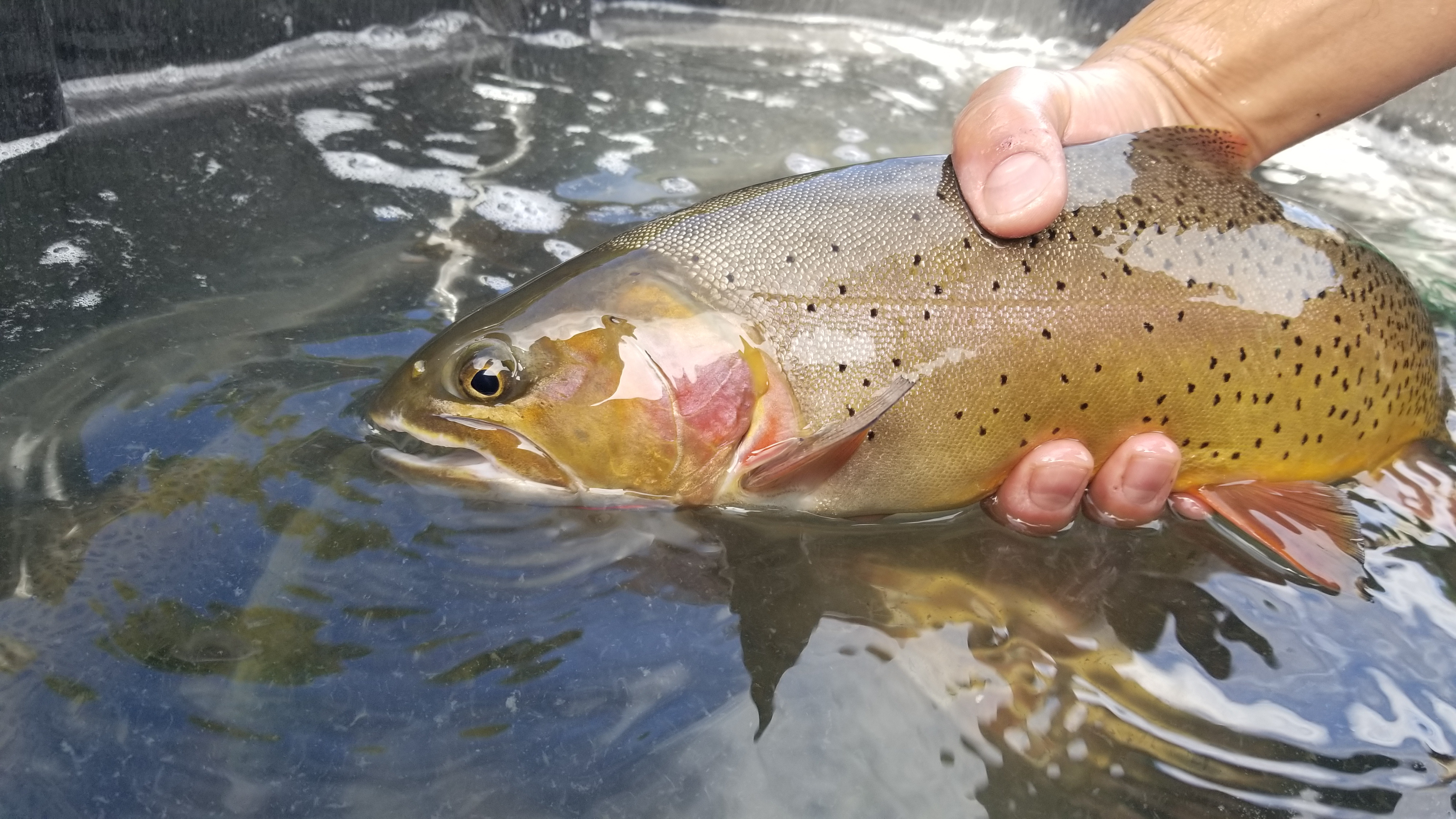 MAMMOTH HOT SPRINGS, WY – Yellowstone National Park asks the public for comments on an Environmental Assessment (EA) that analyzes a proposal by Custer Gallatin National Forest and Montana Fish, Wildlife and Parks about native fish conservation.
In 2022, Custer Gallatin National Forest along with Montana Fish, Wildlife and Parks issued an EA proposing to remove nonnative rainbow trout and hybridized cutthroat trout from the Buffalo Creek drainage, just north of Yellowstone in the Absaroka Beartooth Wilderness of Custer Gallatin National Forest. After removal, they plan to reintroduce native Yellowstone cutthroat trout to the drainage.
Yellowstone's EA analyzes the 2022 proposal's site-specific impacts to Yellowstone. Both agencies plan to use the Slough Creek area in the northeastern part of Yellowstone to access the Buffalo Creek drainage and stage equipment. Yellowstone's EA alternatives include:
Alternative 1: The National Park Service (NPS) would remove nonnative and hybridized trout from Buffalo Creek within the park in order to reintroduce native Yellowstone cutthroat trout. This is the park's current management direction for native fish conservation and was authorized in the park's 2010 Native Fish Conservation Plan. In addition, Alternative 1 would not authorize Custer Gallatin National Forest and Montana Fish, Wildlife and Parks to use the park in support of their proposal.
Alternative 2: The NPS would allow Custer Gallatin National Forest to use the Slough Creek area for helicopter flights and to access their project area by foot and stock once the national forest finalizes their plan. Five to ten flights per year would take place and the project could take up to 10 years to complete.
The Custer Gallatin National Forest and Montana Fish, Wildlife and Parks 2022 proposal supports Yellowstone's 2010 conservation plan. The park's success rate for conserving native trout within its boundary would be limited without the ability to remove nonnative fish upstream in the national forest.
Comments must be received by August 9, 2023. Comments may be submitted online or by mail.
Online: https://parkplanning.nps.gov/buffalocreek.
Mail:
Yellowstone Center for Resources – Compliance Branch
Attention: Buffalo Creek EA
P.O. Box 168
Yellowstone National Park, Wyoming 82190.
Public Comment Considerations
Comments will not be accepted by fax, email, or by any other means.
Bulk comments in any format submitted on behalf of others will not be accepted.
Before including your address, phone number, email, or other personal information, be aware that your entire comment – including your personally identifiable information – may be made public at any time. You may ask us to withhold your personally identifiable information from public review, but we cannot guarantee that we will be able to do so.
Let us know what you think!
Tagged:
Absaroka Beartooth Wilderness
Buffalo Creek
Custer Gallatin National Forest
Environmental Assessment
Montana Fish Wildlife and Parks
Slough Creek
Yellowstone National Park