Borrowed breath: Guy Jacobson's 59th birthday marked a new beginning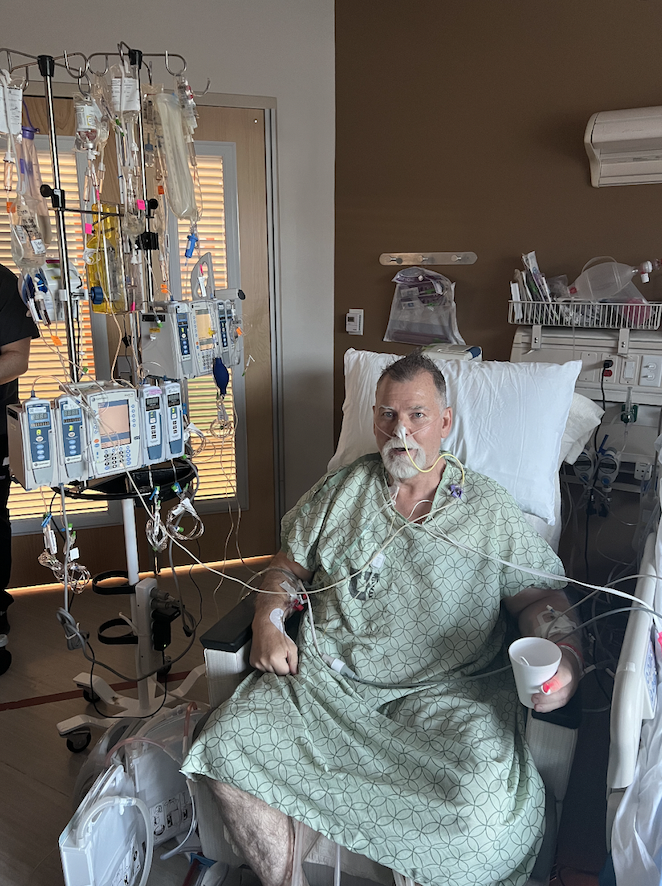 It was the evening of November 1, 2022. Sage and Hunter were putting steaks on the grill and Celeste had just taken the birthday cake out of the oven when the call came. "Guy, we have an offer. I'll call you within the hour to let you know if we need you to come down or not. Don't eat."
Within minutes, Guy would be swept into a second chance. That year, his greatest birthday gift would be the gift of life.
Rewind to 2020. Guy Jacobson, after chasing a friend on foot to make a payment, collapsed in his driveway and was unconscious for several seconds.
Local doctors referred him to a pulmonologist in Jackson. At the height of the COVID pandemic, seeing a specialist in Salt Lake would be four months out. Guy's pulmonologist promised to "leave no stone unturned," as his lungs were deteriorating very quickly, offering only 40 percent oxygen levels, and leaving him on supplemental oxygen day and night.
After months and months of exams and testing, Guy was diagnosed with Interstitial Lung Disease, Hypersensitive Pneumonitis with an Organic Antigen. At some point, he had inhaled something organic that caused his lungs to begin deteriorating. They didn't know what it was or when it had happened, but it was literally taking his breath away.
With a terminal disease, Guy was "living life through a straw and tethered to an oxygen tank. He was on his way out." He was taking strong doses of Prednisone as his team tried to stop the deterioration. His pulmonologist referred him to the Huntsman Cancer Institute at the University of Utah Hospitals for a biopsy, which was conducted in December of 2020.
More medications meant a trip to SLC at least once a month, and sometimes twice a month. It paid off, though, and they were able to stop the advancement of the disease, but the deterioration was so significant that Guy was in need of a double lung transplant. Soon. With the poor condition of his lungs, he would likely not survive more than a couple more years.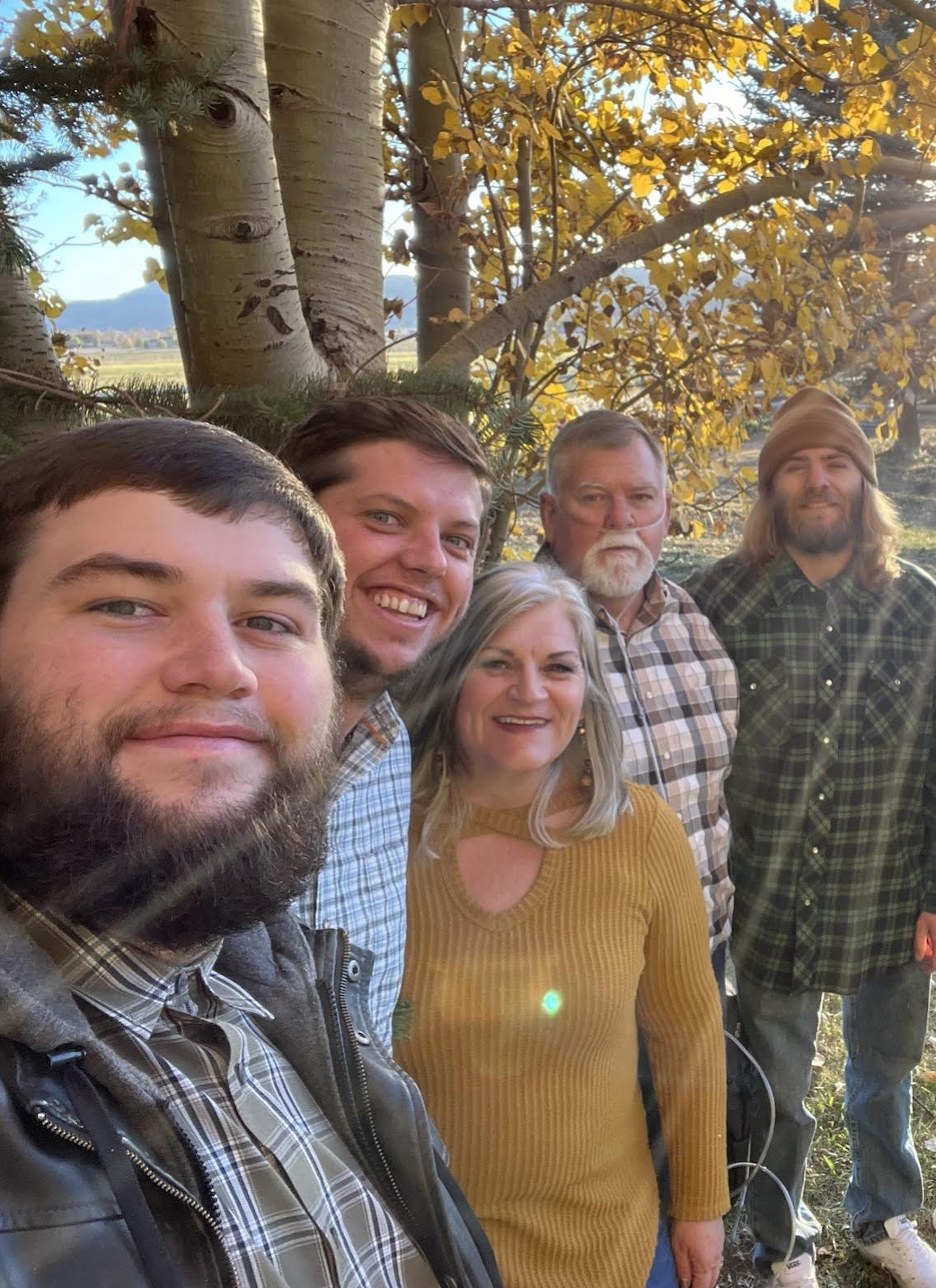 Guy and Celeste quickly learned that getting on a transplant list is no cake walk. "We kept fighting for that. We met with his transplant team of five pulmonologists, other doctors and three or four nurses and coordinators at least once a month." There were labs and x-rays every time he went in. He needed to lose weight he had gained over the last several months, which was no easy feat, considering his very conservative activity levels due to his lack of oxygen. For any transplant candidate, being in a healthy weight range is critical to the long-term success of the transplant.
"It was so scary. It just seemed like we were in slow motion, but it was happening so fast," shared Celeste. "It's really humbling. You are doing everything you can to live another day."
Fortunately, Guy found a dietitian who helped him get to a healthy weight. He followed the diet guidelines with exactness, lost 80 pounds in eight months, and qualified for the transplant list on September 27, 2022. "If I didn't lose weight, I was going to die, so I decided I better do a little losing weight. It was tough, but I wasn't as tough as I thought."
Halloween of 2022 included a regular visit with his team in SLC. They knew the drill, and everything still looked good for transplant. "He was healthy in every way – just the lungs were shot," Celeste admitted. His nurse coordinator said, "You be ready."
So, the next day, on the evening of his 59th birthday, Guy and Celeste left their home with faith and a prayer in their hearts that this would be the day they had hoped and prayed for. They left the world at home and their business in the hands of loved ones and their trusted family of employees. "We had so many family members and friends praying for us and pulling for us and asking how they could help."
Celeste remembers those days and the drive south through that clear, crisp fall evening. "The moon was full. We saw a shooting star and there were all these tiny miracles – I can't even tell you how many spiritual moments. How grateful we are to Heavenly Father and Jesus. It really puts life in perspective, real quick. It's like, how do you pray for his wellbeing, knowing good and well that someone is going to be giving up their life for this to happen? That there is a family on the other side of this grieving a loved one?"
Their sons, Hunter and Sage, arrived in Salt Lake an hour behind them, and the family gathered for a few precious moments of prayer and expressions of love and faith. Guy's brothers arrived and gave him a priesthood blessing, a practice cherished by members of their faith who are seeking God's hand in times of crisis. Then, he was taken and prepped for what would be the birth of a prolonged life without an oxygen tank, and with a whole body, with every organ serving him fully.
In those moments, Celeste says she went through a roller coaster of emotions. Anger, grief, frustration. Then, she recognized Guy's positive strength and resilience, and determined to follow his example. "It's so hard to see someone you love like that and there is not a thing you can do. You just keep doing."
Everything fell into place in that Operating Room and Guy emerged with a set of new and healthy lungs, but that was just the beginning. He spent 19 days in Intensive Care and then began his journey to rehabilitate his body.
"I had to learn how to eat again, to walk, to breathe. It's just stuff you have to learn how to do again. I never took any deep breaths before that, cause I couldn't. I had to relearn all of that." His entire body had to readjust.
Guy and Celeste spent the winter in Salt Lake, staying close to his care team and protecting him from illness that could compromise all their hard work. He did experience a few complications, including an incident with his heart, and a very serious infection, but with the miracles of modern medicine and what Guy and Celeste are certain was the heart-felt prayers of many friends and loved ones, he emerged healthy and stronger than he has been in years.
Returning home in the middle of May, they had been away for six and a half months that "felt like six and a half years." They still have to be very careful with his new lungs. They avoid crowds, dust, and too much sun. He wears a mask when he goes out, and they are cautious with foods and animals.
"It's such a mind game!" They ask themselves, "What CAN we do? We can ride a bike or hike. He hasn't been released to get on a horse yet, but he's out there to hold my horse every time I'm out there." (Celeste's horse has been very therapeutic for her as she has worked through this long and difficult journey.)
"We are so thankful for life and for this community for supporting us and our sons. Our boys really stepped up, and our employee friends! It's been such a miracle – the whole thing.
Not only are they living differently physically, but they are living differently emotionally, mentally, and spiritually. "I am trying to learn to be present and do something kind every day. There is so much to be grateful for. It's an incredible time to be alive with the miracles of modern medicine and the power of prayer. It's really hard not to be emotional," Celeste shared with me in a voice thick with tender gratitude. "There are beautiful things every day – every moment if you just breath and take a moment to see."
The Jacobson's plead with everyone to choose to be a donor, and to tell their family members that they have made that choice. "We spent a few afternoons at the donor memorial park in Salt Lake just walking around and seeing the number of generous people and the donor families and the sacrifice and gift of being a donor. If you are a donor, tell your family and friends. When a family is grieving, they don't know you are a donor until they look at your personal effects and see it on your license." And that might be too late.
They have written a letter to the family of the donor who gifted Guy with his new lungs. Reaching out to the family was a tender and sacred experience for them.
"Being a donor is important," Guy pleaded. "You can help a lot of people. Most people don't talk about it. It's just really a blessing that you don't consider. The donors are the heroes of the bunch. We can all become heroes. Donate. We have tried to help people, but it's a humbling experience to be on the receiving end of it. If we are honest about it, every breath we take, we are all indebted and all connected, and it just makes it a beautiful thing."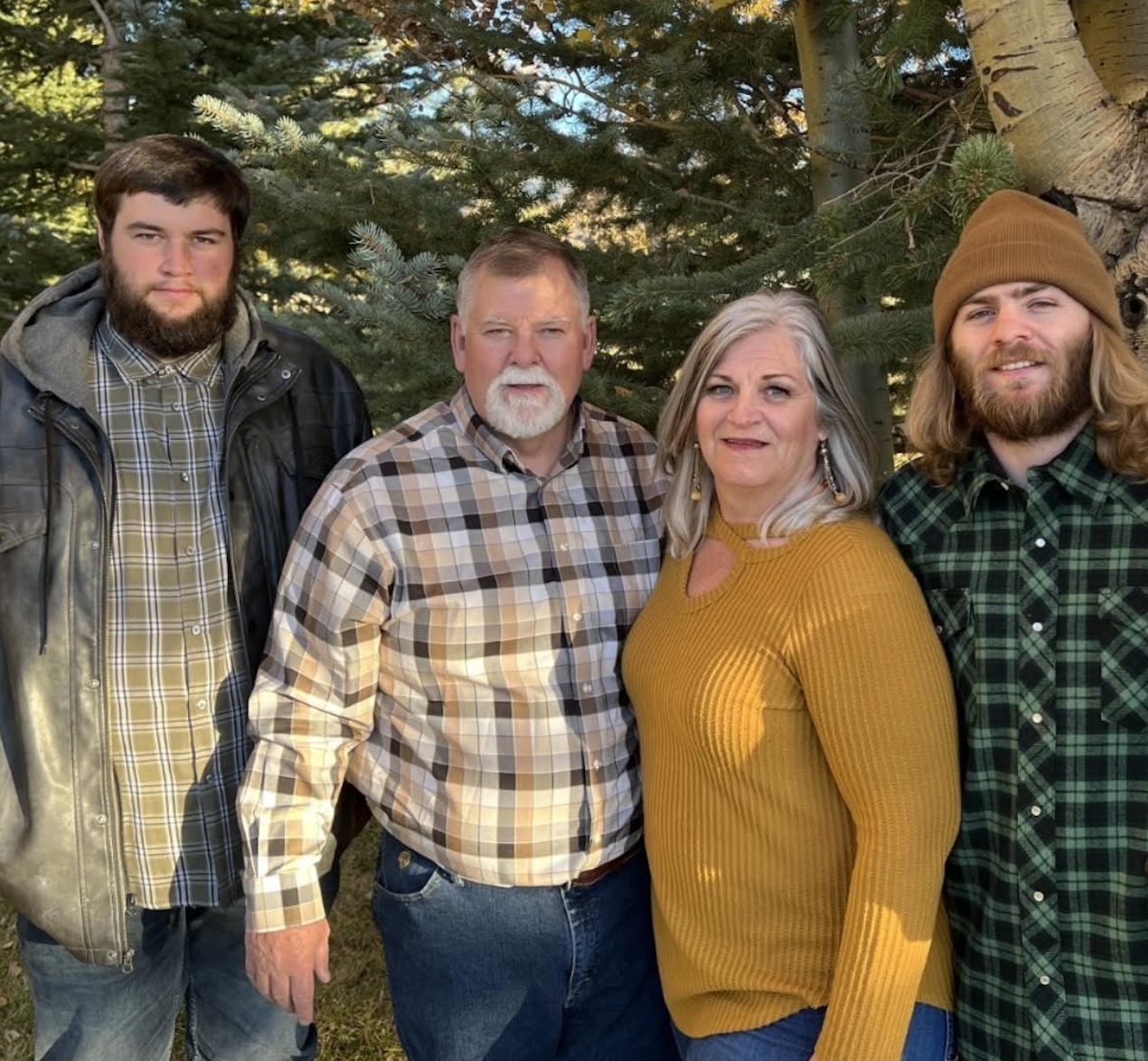 Let us know what you think!
Tagged:
double lung transplant
Guy Jacobson
Huntsman Cancer Institute
University of Utah