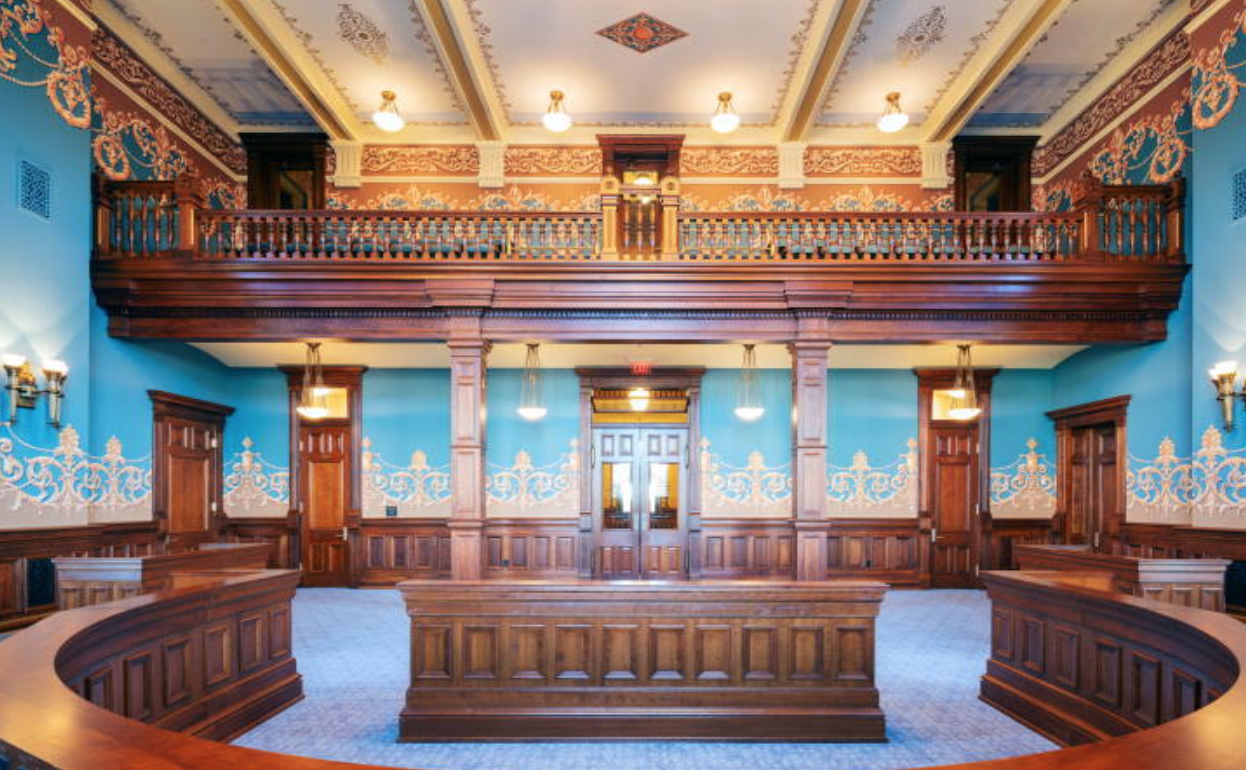 ◆ Over 110 bill sent to Governor for signature.
The 2022 Wyoming State Legislative Session concluded at the Wyoming State Capitol Building in Cheyenne Friday night. The budget session included 269 bills that were filed for consideration in the House and Senate (155 in the House and 114 in the Senate) with 62 House Bills and 53 Senate Files having gone on to become law or are set to become law pending a signature from Wyoming Governor Mark Gordon.
"(The Appropriations Committee) stayed with a lean and mean budget this year. The legislature seemed to appreciate that, and so it went much easier than normal because there wasn't a lot of controversy," stated Rep. Evan Simpson, R-Afton, during a live interview this Monday on the SVI Radio. Simpson, who serves on the House Appropriations Committee, said the $2.786 billion budget includes all state expenses, including education. The full interview with Rep. Simpson, summarizing the 2022 session, can be found at SVInews.com/radio and on the SVI News App.
Below are some key House Bill and Senate Files that passed.

Budget/Revenue
• HB107 – Water state revolving funds amendments. This bill provides additional state match funding sources for the Drinking Water State Revolving Fund (DWSRF) and Clean Water State Revolving Fund (CWSRF). For the CWSRF, the bill would allow the state to take advantage of the approximately $132 million in federal infrastructure grants being allocated to the state of Wyoming from 2022 to 2026. For the DWSRF, the bill would allow the state to take advantage of the approximately $453 million in federal infrastructure grants being allocated to the state from 2022 to 2026.
Education
• HB30 – School finance-increasing cash reserves.This bill would increase the amount computed for a school district's operating balance and cash reserves and prohibit expenditure of the increased amount on school district capital construction.
• HB31 – Wyoming's tomorrow scholarship program. This bill creates a new endowment fund, the Wyoming's Tomorrow Scholarship Endowment Fund and provide scholarships for nontraditional students.
Healthcare
• HB110 – Board of psychology-behavior analyst regulation. This bill provides for the licensure of persons practicing behavior analysis.
• HB117 – Occupational therapy licensure compact. This bill allows Wyoming to enter into a compact with other states to allow licensed occupational therapist and licensed occupational therapy assistants licensed in one compact state to exercise a multi-state licensure privilege in other states that are party to the compact.
Energy/Minerals
• HB131 – Nuclear power generation and storage-amendments. This bill makes numerous amendments to nuclear power generation and storage.
• SF47 – Carbon storage and sequestration-liability. This bill clarifies the ownership of carbon dioxide injected into geologic sequestration sites; specifying the transfer of title and liability of injected carbon dioxide.
Hunting/Sportsmen
• HB72 Hunting license application funds This bill allows those persons unsuccessful in the draw for hunting licenses the option to contribute a portion of the refunded application fees to the Wildlife and Natural Resource Trust Fund or the Wyoming Game and Fish Department.
• HB43 – Trophy game, big game and wild bison license allocations. This bill would impose a lifetime restriction on hunting license allocations for the "big 5" animal species (grizzly bear, mountain goat, bighorn sheep, wild bison and moose) to one (1) per person except when necessary for wildlife management purposes. The bill would also modify the hunting license allocations for the "big 5" animal species to require that ninety percent (90%) of the licenses be awarded to resident hunters and ten percent (10%) to non-resident hunters per year.
Elections
• HB49 Election reporting requirements requires any organization that receives contributions or expends funds in excess of one thousand dollars ($1,000.00) for the purpose of causing an independent expenditure or electioneering communication shall file a statement of formation for the purpose of reporting political expenditures.
• HB0100 Redistricting of the legislature redraws boundaries for political subdivisions for House and Senate state elections.
Other Bills of Interest
• SF102 Second Amendment Protection Act prevents Wyoming officials from enforcing federal mandates that infringe on Second Amendment rights.
• HB92 Abortion prohibition-supreme court decision would ban abortions in the state should the federal ruling on abortion be overturned by the U.S. Supreme Court.
• HB96 – State officials salary. This bill increases the salaries for state elected officials following the 2022 general election.
Let us know what you think!
Tagged:
2022 Wyoming State Legislative Session
Wyoming Governor Mark Gordon