Active Coronavirus numbers climb by 24; Now top 500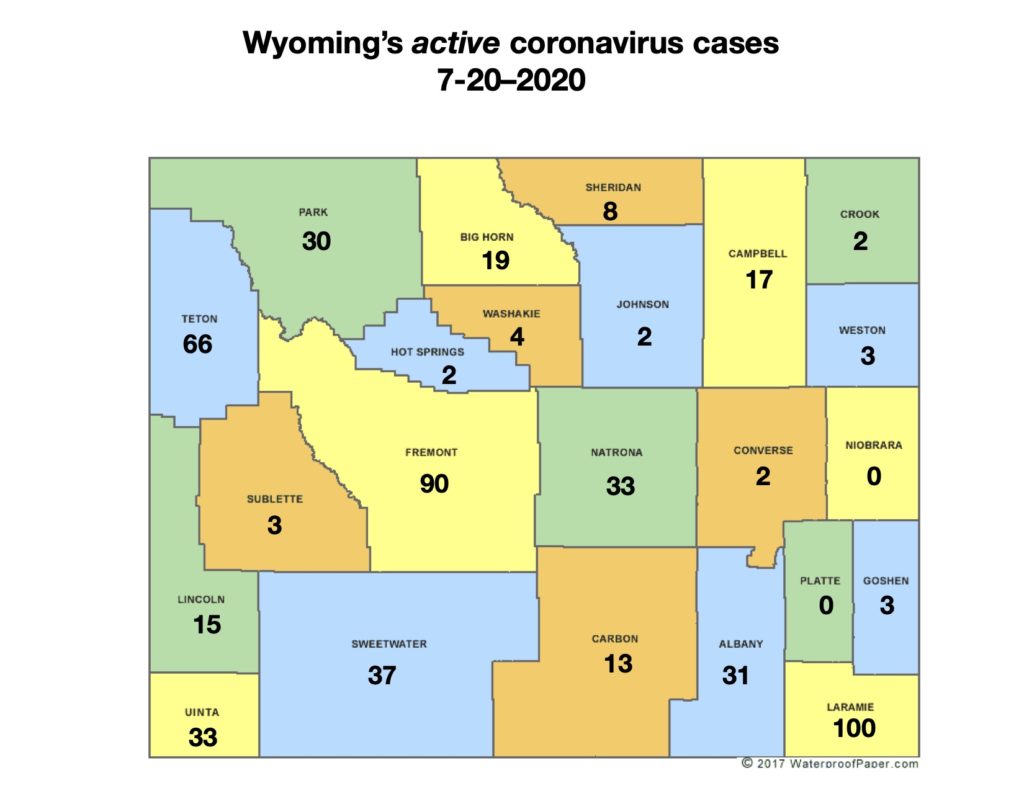 ————–
As of 3:00 p.m. Monday, July 20, the total number of coronavirus cases in Wyoming had increased by 62 — from 1,728 to 1790.
Sheridan and Uinta counties each report just one new coronavirus case; Carbon County has two more; Campbell and Natrona counties each have three more cases; Fremont and Lincoln counties each have five more cases; Sweetwater County has eight more cases; Laramie County has ten more; and Teton County has 15 new covid cases.
The total number of active cases in the state is now 513, up by 24 from yesterday.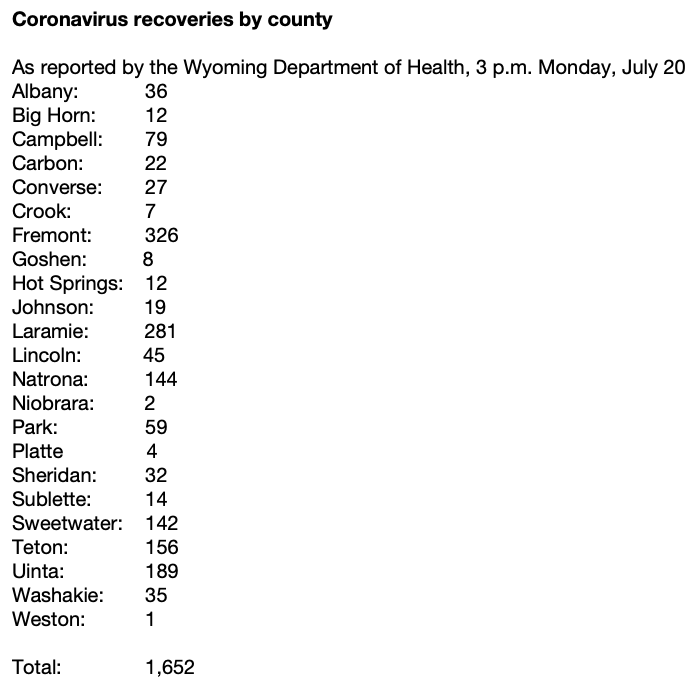 A recovery is defined as occurring when a patient has gone three days without a temperature and has seen improvement in respiratory problems.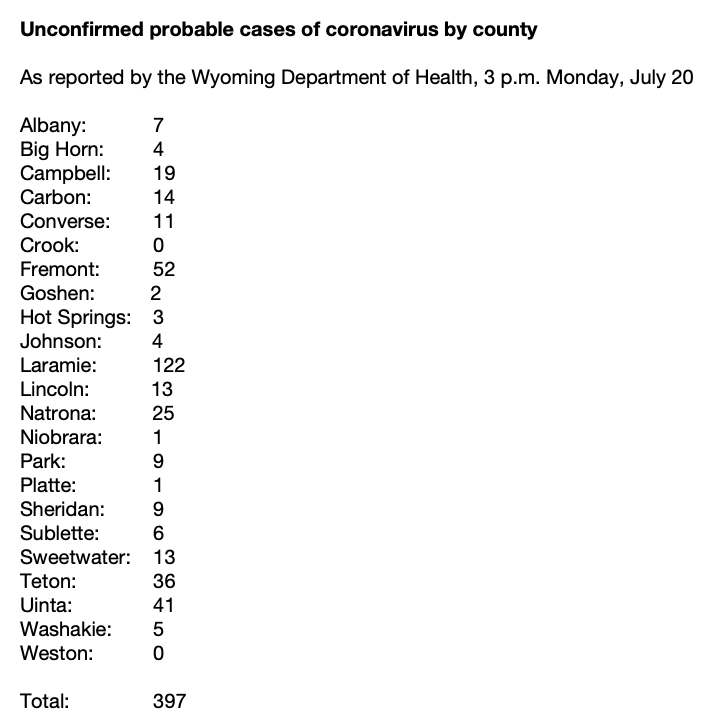 Probable cases identified as people who had direct contact with a person with a confirmed case of coronavirus and who is showing symptoms of the disease but has not been tested.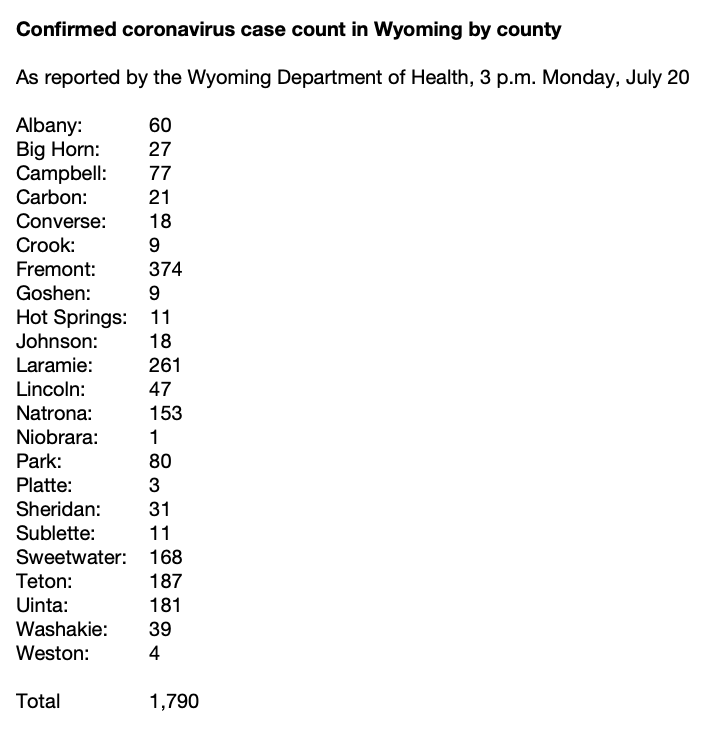 Lincoln County has a total of 47 confirmed cases but just 15 that are considered "active".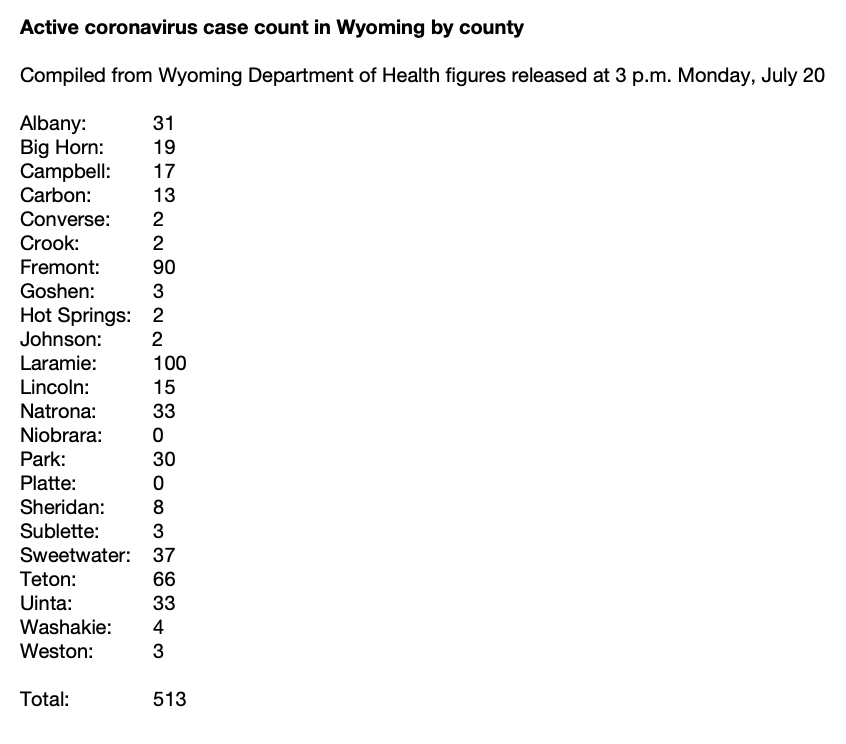 Tagged:
Lincoln County Wyoming
Wyoming Coronavirus count
Wyoming virus counter per county