Independent Obituaries: June 9, 2021
The following obituaries appeared in the June 9, 2021 edition of the Star Valley Independent.
For more area obituaries, please visit Schwab Mortuary.
For more resources including headstones, please visit the Star Valley Historical Society.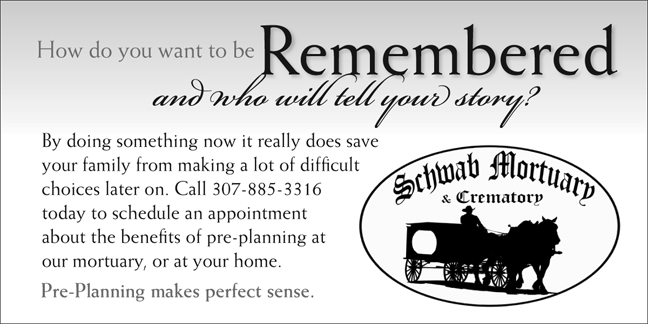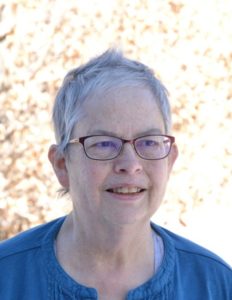 Ruth Elizabeth (Beth) Piepenburg was born in Denver, Colorado to John and Catherine Mabbett on October 29, 1955. She went home to the Lord on May 23, 2021 in Pocatello, Idaho. Her family moved to California and she grew up in the Los Angeles area.
Eventually she moved to the central coast and was working at Diablo Canyon in 1985 where she met Steve Piepenburg. They had their first date on her 30th birthday and were married four months later on Valentine's Day 1986.
She finally lost her two plus year battle with endometrial cancer.
Beth was a natural born teacher and tireless researcher. She home schooled their two boys and eventually ran her own K-12 private school in Atascadero, CA.
When Steve retired from PG&E in 2003 they moved to Grover, WY. She owned a health food store in Afton, WY, and eventually pastored a small church in Montpelier, ID.
She earned a degree in classical studies from the University of Waterloo in Canada and taught herself Latin, Greek, and Hebrew while studying biblical history. She became interested in biblical archaeology and traveled to Turkey, Jordan, and several times to Israel. In Israel she worked on digs at Ai, and Shiloh.
Beth is survived by her sons Matt and Alan and Steve her husband of 35 years. Beth was a truly amazing Proverbs 31 woman and she will be greatly missed and always loved. As a friend of hers said, "Heaven is made richer for her presence there."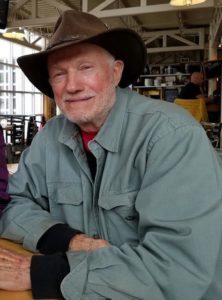 Eugene D. Roberts, age 81, passed away at his home in Etna, Wyoming on June 1, 2021.
Gene was born May 28, 1940, to Cyril and Loise Roberts. He spent his childhood years in Star Valley Wyoming and graduated from Star Valley high school. He attended San Diego Junior college and Weber State College. In his younger years Gene worked as a machinist in California and Utah, he was a lifelong entrepreneur. He was president of the society of Manufacturing Engineers. Gene owned and operated Timesaver Industrial for 30 years in Salt Lake Cty, Utah.
Gene had a lifelong appreciation of the outdoors and adventure sports such as dirt biking, river rafting, skiing, snowmobiling and many more but he especially loved long rides on his BMW motorcycle. He never sat long as he was always inventing or building something. For the past 20 years Gene has enjoyed spending his retirement in the home he built at his birthplace of Star Valley Wyoming. It is here in Star Valley that Gene and his wife Gale developed the Aspens at Clark Lane subdivision. Gene will be deeply missed as he positively impacted the lives of so many.
A celebration of life to honor Gene will be celebrated at a later date.
He is survived by his wife Gale Roberts, friend Jude Ford, children Kelly Brown and Jeffery Roberts. Five grandchildren and siblings Darrell Roberts and Connie Bowers.
He was preceded in Death by his parents Cyril and Loise Roberts, his son Scott B. Roberts and six siblings.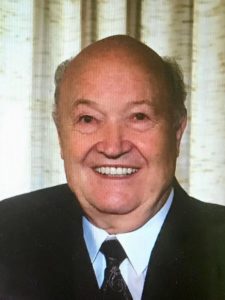 Lane Roberts Pendleton was born and raised in Thayne, Wyoming, part of Star Valley, in 1931 on his family's dairy farm run by his parents Calvin and Espesa Pendleton. He had one brother, Leo Pendleton, and one sister, ReNee Pendleton Draney.
After attending Star Valley High School, Lane attended and graduated from Utah State University with a Bachelor of Science degree in Engineering. During his college years at Utah State, he served a mission to the Eastern United States where he was able to perform in the Hill Cumorah Pageant. He then attended and graduated from the University of Southern California with a Master's degree in Aeronautical Engineering, and attended Stanford University for further postgraduate study.
Lane married Yovonne Archibald from Dayton, Idaho in the Salt Lake Temple of The Church of Jesus Christ of Latter-day Saints on September 6, 1956. One of their favorite activities was attending weekly square dancing clubs, where they danced together for many years. They were married for 52 years when Yovonne passed away in November 2008.
Lane spent his career at Lockheed Missiles and Space. He began working for Lockheed in Burbank, California in 1956 and soon transferred to Lockheed in Sunnyvale, California where he worked for 36 years on missile defense systems.
As a hobby, Lane enjoyed flying with his private pilot's license to destinations like Key West, Florida; Banff, Canada; and especially to visit his home in Star Valley, Wyoming.
He enjoyed traveling around the world as well and visited all seven continents during his lifetime, cruising to Antarctica for his final continent in January 2009. He sometimes traveled alone, sometimes with his wife, and in later years with his sister, ReNee Draney as they traveled together to visit many temples of The Church of Jesus Christ of Latter-day Saints. A Deseret News article tells the story of the 100th temple he visited for the dedication of the Afton, Wyoming temple.
He enjoyed genealogy work, sharing information with many extended family members and becoming an expert of genealogical research and technology for his ward, the Sunnyvale, California Ward and his stake, the Los Altos, California Stake. He served as the Stake Music Director for many decades. He served in various callings in his ward including High Priest Group Leader. He and his wife served a six-month mission in Nauvoo, Illinois in 2006, working in the temple there.
He was a life-long learner and an astronomy enthusiast. In his seventies and eighties, he continued taking every college course offered on astronomy at Foothill-De Anza College in Los Altos, California.
Lane enjoyed his last three years living with his daughter and son-in-law, Jannette and Keith Slama. Lane passed away peacefully in their home on the morning of May 31, 2021 at the age of 89.
Lane Pendleton is survived by his four children and their spouses: Jannette and Keith Slama, Judy and Scott Catherall, Mike Pendleton, and Jolene and Ian Houston. He also has 12 grandchildren and seven great-grandchildren.
Funeral Services will be held on Friday, June 11, 2021 in the Thayne Chapel at 11:00 a.m. with a visitation prior to the service starting at 9:30 a.m. Interment will follow in the Thayne Cemetery.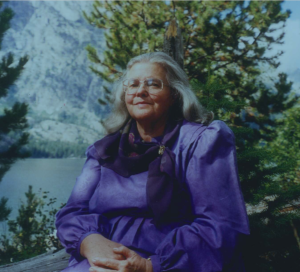 Ella Lorrene Taylor was born on July 3, 1934 to William Richard Taylor and Ella Lenor (Anderson)Taylor. She was the first of three children. She was preceded in death by both her sister Patricia and brother Richard.
At 22 years old, friends LD and LaMoyne Kennington introduced her to Ned Taggart. Romance blossomed and they were married September 1, 1958. They were together for forty years before Ned passed away. Together they were blessed with six children Leona, William, Frank, Lenor, Lena, and Orson. Lorrene also had 12 grandchildren, 15 great-grandchildren, and two great-great-grandchildren.
Through her life, Lorrene spent much of her time helping anyone in the community in need. Family was very important to her, but she also made the same extra effort for others. She often drove acquaintances to see family when they were unable to make the drive themselves or just needed the comfort of a dear friend. She never missed the opportunity to take a meal to anyone in need. No service to another was too large of a task for her. Lorrene loved people openly, but was just sassy enough to let you know when you stepped out of line.
When she found Jesus in the late eighties, all of these qualities blossomed even more. Despite the struggles in her own life and health she still never hesitated to lend a hand to anyone if possible.
In the early morning hours of June 4, 2021 she returned to her loving Father God. She was welcomed by her husband Ned, her son Bill, and her granddaughter Theresa. She will be missed and forever remembered by her family and multitude of friends.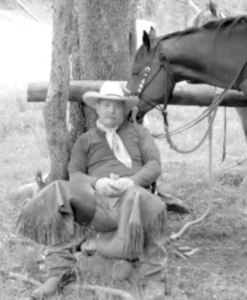 Randal Hill, former resident of Afton, will be honored at a Celebration of Life, Saturday, June 12, 2021. It will be held at Teton Peaks in Tetonia, Idaho from 1-3 p.m. with stories and videos.
Randal passed away January 28, 2021 while traveling in Arizona. He was a master electrician, electrical contractor, skilled outdoorsman and horseman. Randal loved the mountains and enjoyed sharing his expertise, stories and opinions on his You Tube channel, Wyoming Horseman.com.
He was born April 23, 1953 in Sacramento, California.
Randal is survived by his sister, Valerie Willden, his children, Ashley Hill Farmer, of Utah, Raquel Hill Walker, Chrissy Hill, and Bailey Jacoby Hill, all of Idaho, and eight grandchildren.
His parents, Virgil and Virginia Hill, preceded him in death.
Let us know what you think!
Tagged:
Ella Lorrene Taylor
Eugene D. Roberts
Lane Roberts Pendleton
Randal Hill
Ruth Elizabeth (Beth) Piepenburg