Afton PD identify bathroom vandals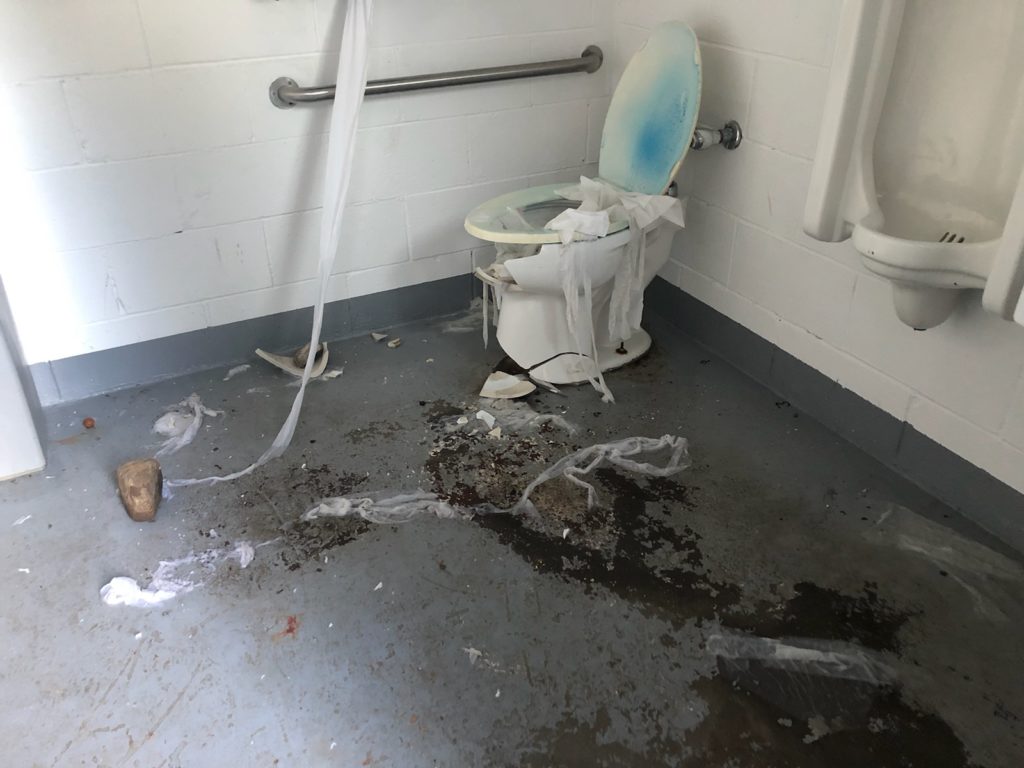 ——————
The Afton Police Department and Chief Jason Romberg stated via the Town of Afton Facebook page that
they have identified those they feel are responsible for destroying toilets and vandalizing multiple bathroom facilities sometime over this past weekend.
VANDALS DESTROY AFTON BATHROOMS
"At this time, the persons involved in the vandalism of the bathrooms at Star View park have been identified," the department stated.
"We would like to take this opportunity to thank the citizens who contacted us to assist in this matter. This is another shining example of the community and the Afton Police Department working together.
As the persons involved are under the age of 18, we cannot release any names of those responsible."
The facilities are currently closed while the town makes necessary repairs. Town Administrator Violet Sanderson stated that cameras are likely to be installed as part of the process.