Afton Simplot Hill Climb runs more than 600 entrants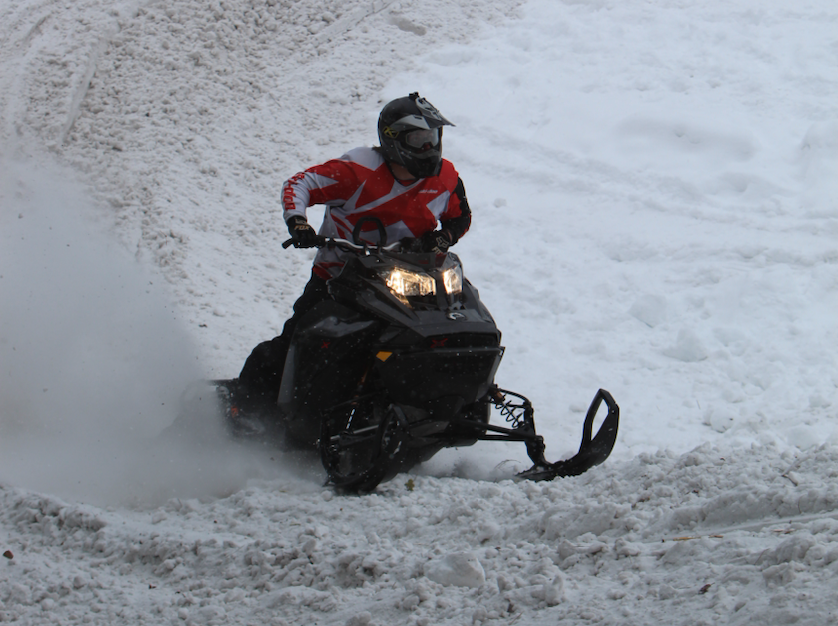 Just a month before from the World Championship Hill Climb at Snow King, local sledding athletes gave heed up Phillips Canyon last weekend they're in the race for the ultimate King of the Mountain.
During the three-day Afton Hill Climb above Grover Park, some 600 entries from junior and amateur to semi-pro and pro pared down to the final day of competition on Sunday. Such noted local sledders as Andy Thomas, Luke Rainey, Justin Thomas – to name a few – ran the gauntlet, with Justin Thomas winning the coveted title of "modified" King of the Mountain.
Winning the title of "stock" and "improved" King of the Mountain was Keith Curtis of Dillon, Montana. But Andy Thomas, Rainey, and others, such as Blaine Mathews of Pinedale and Jay Mentaberry of Alpine, had several top five finishes. In junior, semi-pro and amateur divisions, Tanner Thomas of Afton and Kaden Rainey of Thayne scored often in the top five, with Tanner winning the semi-pro improved stock.
"The race went very well," Dirk Hillyard told SVI Media. "We ended up having plenty of snow and the hill ended up being super technical and challenging."
As told to SVI last week by Hillyard, president of the Star Valley Ridge Riders Snowmobile Club, which sponsors the race, this was the 28th year for the Afton Hill Climb. The Ridge Riders organize the climb each year as part of the racing circuit for the Rocky Mountain Snowmobile Hill Climb Association (RMSHA).

Andy Thomas, in an interview with SVI, said the Afton Hill Climb can be intimidating. "It's a steep hill, and there was a lot of snow this year. We've been getting a ton of snow the last three weeks. So it made the hill pretty exciting.
"Fortunately, it was a really solid weekend for me. To be able to finish in the top five in all my classes and kind of come out feeling strong is cool."
Especially, Thomas added, with the World Championship on March 25 in Jackson. And the 25-year-old knows about world championships. He's made it more than once to the top of Snow King and was the RMSHA 2017 racer of the year (RMSHA is pronounced "rimshaw" by racers). And his survival of an avalanche three years ago while sledding with a friend is used by outdoor recreation experts for avalanche safety training.
This weekend up Phillips Canyon, he was at his peak, racing his blue Polaris 155 Khaos to top five finishes in the 900 and 1000 stock, and the 600, 900 and open modified.
One race on Saturday he'll never forget. "I had a run that I hit all of my marks. Everything slowed, and it was maybe my best run I've ever had. I could see every turn. I could see vividly everything on the mountain. I remember jumping some logs. Everything felt in slow motion.
"My dad said, 'You won.' It was so smooth, it didn't feel like I had gone that fast. It was really cool to get into that zone, when everything comes together. There's nothing like that feeling."
It's that love of competition, Thomas related, that urges an athlete past the intimidation and "hold the throttle wide open."
As to anyone new to snowmobile racing and hill climbs, Thomas offered the following advice — despite the intimidation of the mountain. "If you want to do it, don't let anything stop you. If you got knocked down this weekend, don't let that stop you from trying again."
Thomas also had praise for the Ridge Riders and others who "take time out of their lives to make this happen. We're all looking forward to next year."
Other Wyoming sledders placing in the top five in their classes this weekend were Cole Thomas of Afton, Kyle Heap of Evanston and Max McGinnis of Big Piney.
For full results of the 2021 Afton Hill Climb on Feb. 19-21, see https://www.rmsha.net/afton-final-results-2021/.
Let us know what you think!