Antelope migration hindered by solar farm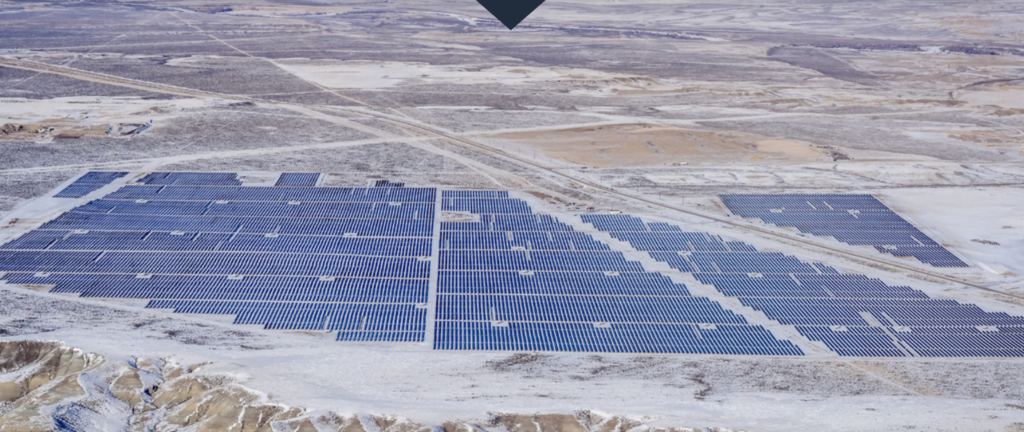 GREEN RIVER — More than 1,000 antelope were bottlenecked near the Sweetwater Solar facility west of Green River in late November as they attempted to migrate to winter ranges. The antelope were forced onto Wyo. Highway 372.
According to Mark Zornes, Regional Wildlife Management Coordinator for the Wyoming Game and Fish Department, pronghorn have traditionally migrated through the area because it's a spot where snow blows away from a nearby ridge, creating an easy passage for wildlife. However, those attributes have also made the area an attractive spot for solar development.
While Zornes says the developer behind the Sweetwater Solar facility increased the right of way to the nearby highway to 600 feet at the request of the WGFD, the department had concerns the migration corridor would be hampered.
According to a letter submitted to the Sweetwater County Land Use Office regarding the solar project's proposal April 27, 2018, the WGFD was concerned with how the facility's perimeter fence would cause antelope and big game to funnel onto Wyo. Highway 372. The WGFD feared this would cause increased collisions between vehicles and wildlife. The letter also raises concerns about the solar facility's location.

"We encourage the county to develop a policy or other mechanism to encourage solar energy development in areas which are more compatible with large-scale industrialization, rather than in more valuable wildlife habitat such as this project," the letter states. "From a wildlife and habitat standpoint, we believe there are many areas in Sweetwater County more appropriate for solar energy development."
Let us know what you think!
Tagged:
Sweetwater Solar
Wyoming Game and Fish Department
Wyoming Highway 372