Anti-abortion, transgender sports bills to become law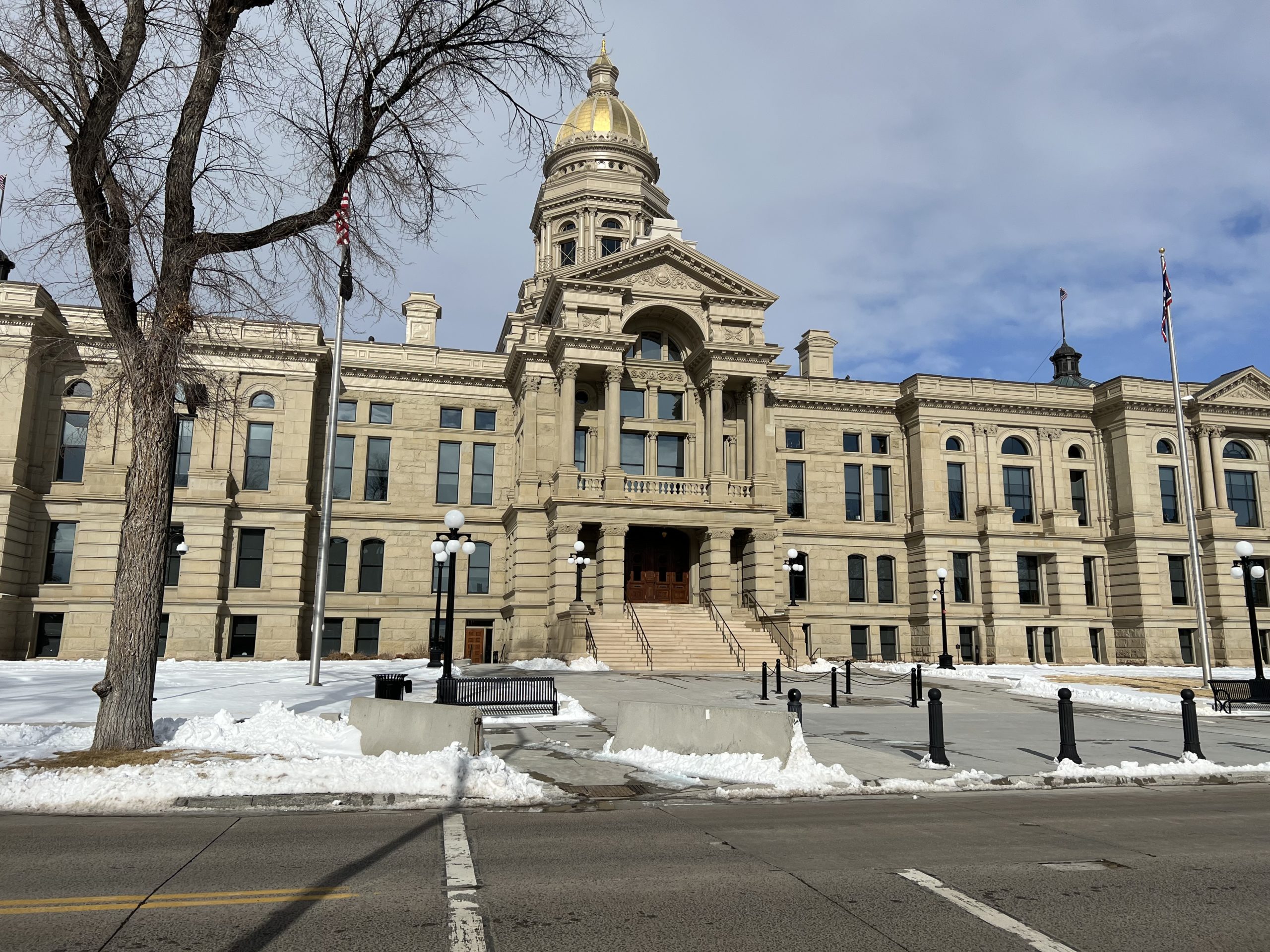 By Jasmine Hall
Wyoming Tribune Eagle
Via- Wyoming News Exchange
CHEYENNE — Gov. Mark Gordon signed one controversial anti-abortion bill late Friday night, while letting another pass into law without his signature to further implement a pro-life policy agenda.
The governor also allowed a piece of legislation described by opponents as anti-transgender become law without his signature, despite significant criticisms outlined in a letter he wrote to Secretary of State Chuck Gray.
He had one night left to veto any bills passed by the Wyoming Legislature during their general session that ended two weeks ago.
Gordon said there were two bills this session that dealt with the important topic of abortion — one to prohibit chemical abortions and the "Life is a Human Right Act." He said he signed the chemical abortion ban because it strengthens the protections for the unborn contained in the previous abortion trigger ban and added to his history of supporting and signing strong pro-life bills.
Senate Enrolled Act 93, formerly Senate File 109, makes it illegal "to prescribe, dispense, distribute, sell or use any drug for the purpose of procuring or performing an abortion on any person," with a few exceptions.
The New York Times reported Friday night that Wyoming will become the first state in the nation to ban abortion pills when it becomes law July 1.
When it came to House Enrolled Act 88, Gordon said he allowed it to become law without his signature because it seems to be the will of the Legislature.The former House Bill 152 seeks to distinguish abortion from health care, but critics argued it's improper to use state statute to interpret the state's constitution.
The governor said HEA 88 may be an improvement over the "trigger ban" bill that he signed last year and which has since been challenged in district court, but he believes now more than ever that a final resolution on abortion may have to come through a constitutional amendment.
He said the so-called "findings" aren't a substitute "for an expression of the people when it comes to constitutional matters." He said if lawmakers want to address how the Wyoming Constitution treats abortion and defines health care, they need to use the amendment process and let Wyoming voters have their say.
"I understand the Legislature's effort to improve Wyoming's pro-life legal framework and preemptively clarify some of these legal questions with HEA0088's various legal findings," he said in his letter. "However, I am nonetheless concerned that, in practice, this bill would instead complicate and delay the resolutions of these central and foundational questions posed by Article 1, Section 28 and other constitutional provisions.
"These questions need to be decided as soon as possible so that the issue of abortion in Wyoming can finally be resolved," he wrote.
Besides the constitutional concerns he brought forward, Gordon also said that inconsistencies between the exceptions and penalties listed in the new law and those in the chemical abortion ban may be problematic.
"I recognize that HEA0088 and SEA0093 were delivered by the same Legislature, so I must presume the Legislature understood that these inconsistencies could create confusion regarding restrictions on abortion," he explained. "That said, a majority of the Legislature spoke on this matter, and consequently I have acted without bias and after extensive prayer, to allow these bills to become law."
Gordon concluded by questioning the law's relationship with the separation of powers enshrined in the Wyoming Constitution. He noted that the "concentration of powers in one branch of government was an issue James Madison warned against in Federalist No. 51 at the birth of our nation."
The governor's criticisms extended past the "Life is a Human Right Act" and carried into Republican Sen. Wendy Schuler's bill addressing student eligibility in interscholastic sports.
Gordon announced Friday evening that while he supports and agrees with the overall goal of fairness in competitive female sports under Senate Enrolled Act 92, the legislation "is overly draconian, is discriminatory without attention to individual circumstances or mitigating factors, and pays little attention to fundamental principles of equality."
The law will prohibit "students of the male sex from competing on a team designated for students of the female sex," and creates a pathway for a school activity eligibility commission if the ban is invalidated or prevented from becoming law due to litigation.
"Let me be clear that there are two sides to this issue, and my heart goes out to any student-athlete who would be denied a scholarship or a competitive berth on a team because another athlete of another sex enjoyed an unfair advantage. We must recognize this topic does not lend itself to a facile solution," Gordon wrote. "There are victims on both sides of any action, which is why I believe a commission that can fully consider the implications and factors at play in each situation, such as the one contemplated in the second part of SEA 0092, offers a superior course of action."
Wyoming Equality Executive Director Sara Burlingame told the Wyoming Tribune Eagle it was not the outcome the organization hoped to see.
She lobbied against the legislation throughout the general session and was joined by families and community members who viewed it as an attack on LGBTQ+ youth. They wanted a bill to come out of the Legislature that supported inclusion for all residents.
Burlingame said the families of students who will be impacted by SEA 92 will be pursuing a lawsuit.
"Those families have been very clear that they live in Wyoming because they love Wyoming, and they love our promise of liberty and equality," she said. "They know that that has to apply to their children, as well as their neighbor's children, and so we will be fighting this."
At the end of Gordon's extensive three-page letter voicing his belief the legislation would send a harmful message to transgender individuals, he acknowledged the law was an invitation for a lawsuit. He said it was difficult to sign a bill into law knowing it would cost the state and taxpayers money to litigate and could be challenged under Title IX and the Equal Protection Clause of the U.S. Constitution.
"Understanding the political reality that will prolong these very divisive debates, I am willing to let this pass into law without the benefit of my signature," he concluded. "I reiterate my belief that hate and discrimination have no place in Wyoming. As we move forward over the next couple of years, I urge the Legislature to carefully consider policies that promote inclusion and equality for all individuals."
Let us know what you think!
Tagged:
Wyoming transgender law