Back in Grand Teton, Grizzly 399 stayed out of trouble while down south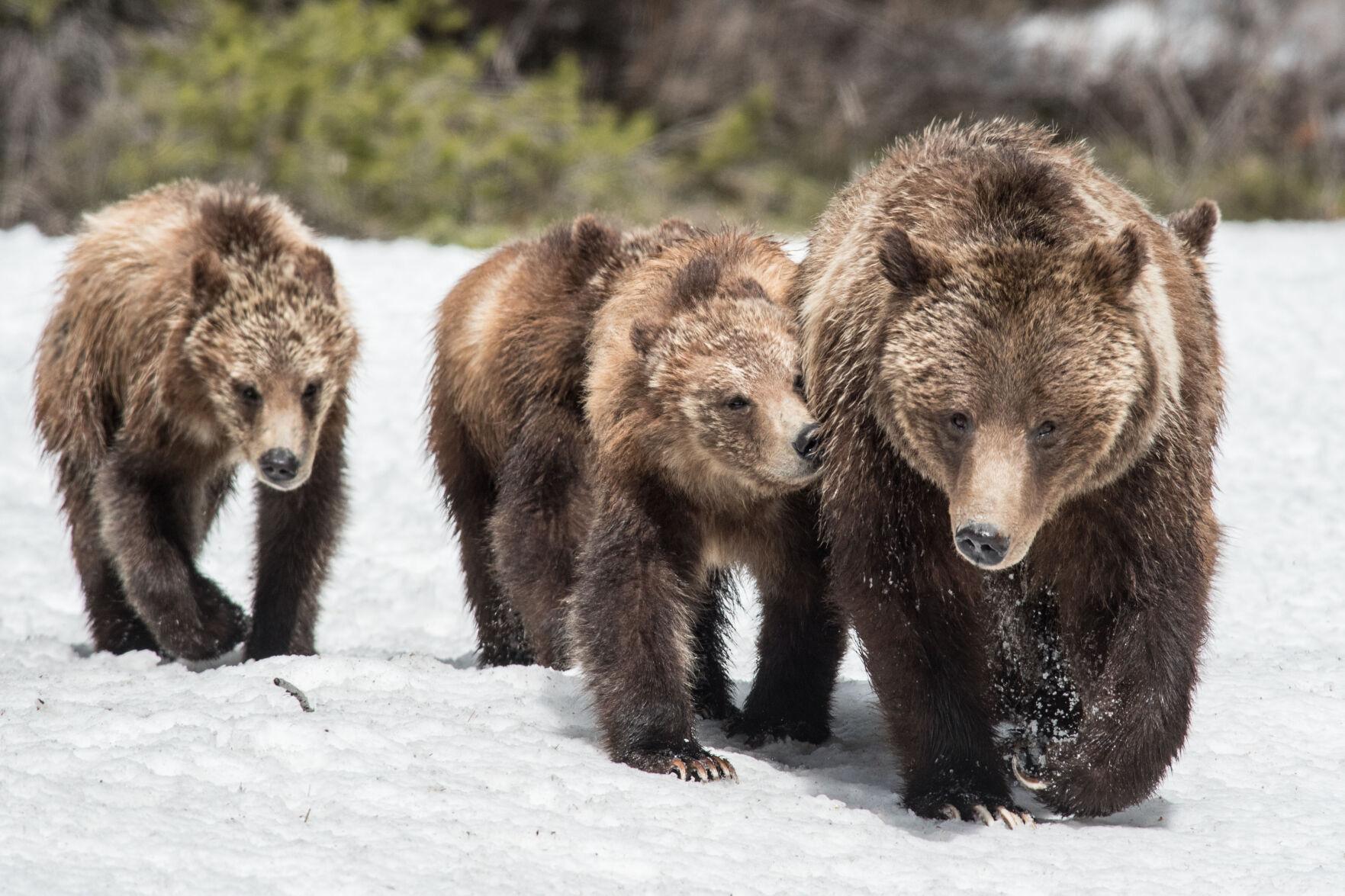 JACKSON (WNE) — Jackson Hole's most watched bear has returned to Grand Teton National Park with a clean record.
In late August, Grizzly 399 left the park, heading south, and crossed onto private property. She spent the better part of the past three weeks in developed Jackson Hole, where she has gotten into trouble in the past, eating people's trash and breaking into beehives and livestock and compost feed. 
But park officials confirmed Tuesday that the grizzly matriarch and her cub had crossed back into National Park Service territory. State wildlife managers said 399 didn't get into any trouble during her most recent trip south.
"No conflicts that we have been aware of or dealt with," Dan Thompson, the Wyoming Game and Fish Department's large carnivore supervisor,  said in a text.
Grizzly watchers were pleased to hear that 399's most recent jaunt was conflict-free.
"She has one mouth to feed," Cindy Campbell said of 399 and her progeny. "I feel like she's coexisting quite well right now, and it feels like people are coexisting because I don't think she's gotten into any trouble."
Grizzly watchers aren't sure, exactly, where 399 traveled or  how she got back to the park. She hadn't been seen for a few weeks before turning up in Grand Teton on Monday afternoon. The bear has made herself scarce since then.
Thousands of grizzlies and black bears live in the Greater Yellowstone Ecosystem, and hundreds reside in Jackson Hole. Bears are currently experiencing hyperphagia, a period of intense eating that helps them bulk up for hibernation, and it's hunting season, meaning there may be carcasses on the landscape that can attract bears and pose hazards for people hiking — or hunting.
Tips for living and recreating in bear country can be found on the web at JHWildlife.org/bearwise-jh.
Let us know what you think!
Tagged:
Cindy Campbell
Dan Thompson
Grand Teton National Park
Greater Yellowstone Ecosystem
Grizzly 399
National Park Service
Wyoming Game and Fish Department