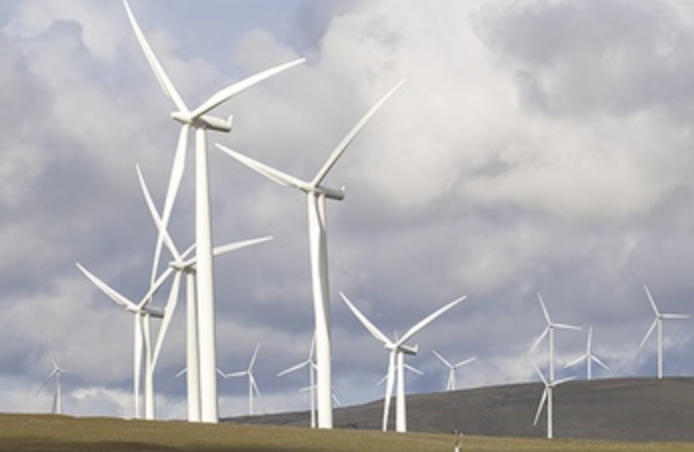 By Sarah Pridgeon
Sundance Times
Via- Wyoming News Exchange
SUNDANCE —Of the bills presented to Governor Mark Gordon last week, he exercised his veto authority on just one. HB 106 would have reimposed a moratorium on the exercise of power of condemnation for wind energy collector systems.
However, Gordon said that a nine-year moratorium on the use of eminent domain is likely to stall development in Wyoming.
"Eminent domain has been and remains a delicate and problematic issue, which should only be deployed as a last resort because most often one party always prevails at the other's detriment," he wrote in a letter to the Speaker of the House, Albert Sommers. "It is clear the process gives one side an unfair advantage in negotiations and that advantage has been abused in the past. Nevertheless, it remains an important tool recognized in Article 1, Section 32 of the Wyoming Constitution."
Eminent domain has historically been available to seek access across a property as a last resort, he wrote.
The bill would have removed this last resort for nine years, which he described as "concerning" and likely to "unreasonably stall wind development in Wyoming and limit the opportunity of property owners who seek to develop wind on their property."
"Many ranchers and farmers in Wyoming have successfully negotiated with wind developers and are enhancing the ability of their lands to provide income for their families," he wrote. "I do not see a reason to differentiate between the right of way for wind collector systems and collection system transmission for other forms of energy."
Wyoming prospers from energy development and its "all-of-the-above" energy policy, Gordon said. Landowners benefit when able to develop their resources as they see fit.
"Picking winners and losers in this endeavor is misguided, yet allowing the cudgel of eminent domain to be used to avoid fair and proper negotiation is also wrong," he wrote.
Gordon suggested that the legislature reexamine the extent of use of eminent domain authority and revisit the need for "such a lengthy moratorium."
"By this veto, I do not endorse any misrepresentations or strong-arm tactics by wind developers to coerce landowners to agree to easements or contracts not in their interest, but I encourage all to be fair and reasonable so that landowners can exercise their private property and contractual rights," Gordon concluded, urging the legislature to take up the topic in the interim and find a better way to recognize the effects of condemnation and "give affected landowners more weight in negotiation."
Let us know what you think!
Tagged:
Eminent Domain
HB 106
Wind energy collector systems