Courtesy by: Scott Anderson, Jackson Hole Radio
Authorities in Sublette County, Wyoming have concluded search and rescue operations for John Diepholz, a 63-year-old Minnesota man who went missing while hiking in the Wind River Mountain Range. Searchers located his body at about 1130AM on Thursday.
Diepholz, who had been reported as overdue earlier in the week was on a solo backpacking trip into the Wind River Range. He started out on August 5th and he was supposed to return on August 16th. But, Diepholz failed to make contact with his family, and on Monday, August 21, he was reported to the Sublette County Dispatch having thought to be in the region around Wall Lake.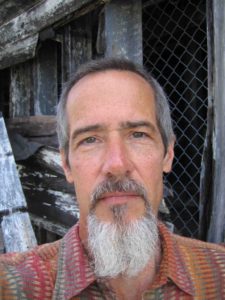 Thursday morning at approximately 11:30, volunteers for Tip Top Search and Rescue found the body of a man near an unnamed body of water above Spider Lake. He had apparently died from injuries consistent with a fall. He was later identified as John Diepholz.
Sublette County authorities commended the public and backcountry hikers, as well as the Bridger-Teton National Forest, Tip Top Search and Rescue, and the Sublette County Sheriff's Office for getting information out and looking for Diepholz.
Let us know what you think!
Tagged:
Bridger-Teton National Forest
John Diepholz
Spider Lake
Sublette County
Tip Top Search and Rescue