Six-Shooters: Braves win sixth straight 3A title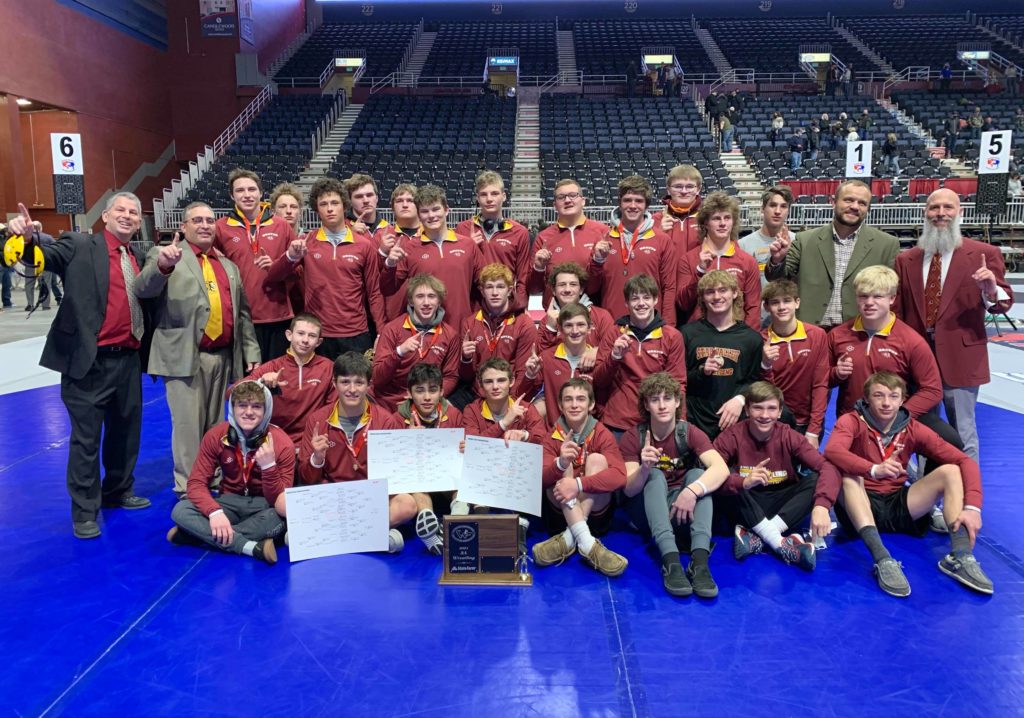 It was a season where even the competition itself was in doubt. From chasing matches to shifting schedules and obstacles that even included the area athletes practicing on a mat on the stage, the 2020-21 season will be a memorable one for many reasons. And despite the lack of fans in the stands and the practice pod difficulties, the unusual season still ended in a very typical fashion.
With a Star Valley championship.
The Braves compiled 14 placers en route to scoring 228 team points to win the program's sixth consecutive Wyoming 3A title and the 25th overall. (Officially the state recognizes 24 championships, and yes, there is one particular trophy that resides in Evanston, but the banner hangs in Afton regardless.)
Douglas was second with 202 points and Worland was a distant third with 165.5. Green River and Pinedale rounded out the top five scores.

Star Valley put eight wrestlers into the semi-finals, with six of those grapplers advancing to the championship match. In the end, Waylon Nelson (120), Jacob Guild (126) and Haze Child (152)
won individual championships. For both Nelson and Guild, they had been in the finals a year ago and finished second. For Child, he claimed his second state championship and was a three-time All-Stater.
Nelson battled sophomore teammate, Raf Greene, in the finals. Junior Zac Patterson finished second for the second straight year and senior Gabe Nield finished second as well. All three earned All-State honors for their performance.

The tournament wasn't without its problems for the Braves however. At 138 the team did not have junior Winston Green, a finalist from last season who was injured in last weekend's Regional tournament. In the same weight class, sophomore Joseph Naef battled back from a quarterfinal loss only to come up just short of placing after placing last year as a freshman.
At 170 pounds, junior Harrison Hoopes won the Regional crown a week ago but was knocked out of the tournament and at 145, senior Brayden Andrews had been battling injuries all season long and he came up short against teammate Xavier Jirak who continued to win in the consolation bracket and place sixth for the team.
Look for the traditional commemorative poster in the March 3, 2021 edition of the Star Valley Independent.

SV Placers
106: Bridger Smith 3rd
120: Waylon Nelson 1st
120: Raf Greene 2nd
126: Jacob Guild 1st
126: Kal Burk 4th
132: Kaleb Fila 4th
145: Xavier Jirak 6th
152: Haze Child 1st
160: Joshua Semadeni 5th
160: Joseph Thompson 4th
182: Zac Patterson 2nd
195: Tony Mickelson 6th
220: Kysen Hebdon 6th
285: Gabe Nield 2nd