Closures issued in areas around Shale Creek Fire in Lincoln County
The following is a press release from the Bridger-Teton National Forest regarding an update on the Shale Creek Fire
Kemmerer, Wyo., July 21, 2021 – The Kemmerer District of Bridger-Teton National Forest has issued a closure order for the Shale Creek Fire including some access trails and forest roads. This closure allows firefighters to work with aviation and in rugged terrain without risking public in the area. The closure also provides for public safety if the fire spreads.
Firefighters made significant progress on the Shale Creek Fire on Tuesday, July 20. The fire grew minimally due to the combined efforts of aviation and ground resources. The fire's behavior moderated but it remains active near the headwaters of Shale Creek on Indian Ridge east of Hams Fork River. Crews have found and suppressed nearly 80 spot fires, a challenge typical in subalpine fir forest. Fire on this recently burnt landscape can improve habitat for game and grazing.
Firefighters are deliberately pursuing a full suppression strategy to protect structures, permit areas, and sage grouse habitat to the east and south. Type 1 and Type 2 hand crews, smokejumpers, and helitack remain spiked out. This remote area will still require significant air support in the coming days. Clear airspace will allow safe flights by light, medium, and heavy helicopters for resupply and reconnaissance or, if needed, initial attack and medical evacuation.

"We are in a good place operationally," said Incident Commander Trainee Jacob Henrie, "Firefighters successfully extended line around the fire over a full burn period and through wind events."
Highs in the next days will stay in the upper 70s with partly cloudy skies, higher humidity, and calmer winds into the weekend. Lows will be in the mid-50s over the same period. Chances for thunderstorms will taper off by Friday.
Unless there are changes in weather or fire behavior, the next major update will be published on Saturday, July 24. Minor updates, photos, and video will still be available on InciWeb and social media.
Incident Information: 307-828-118
Email: 2021.shalecreek@firenet.gov
Twitter: @BridgerTetonNF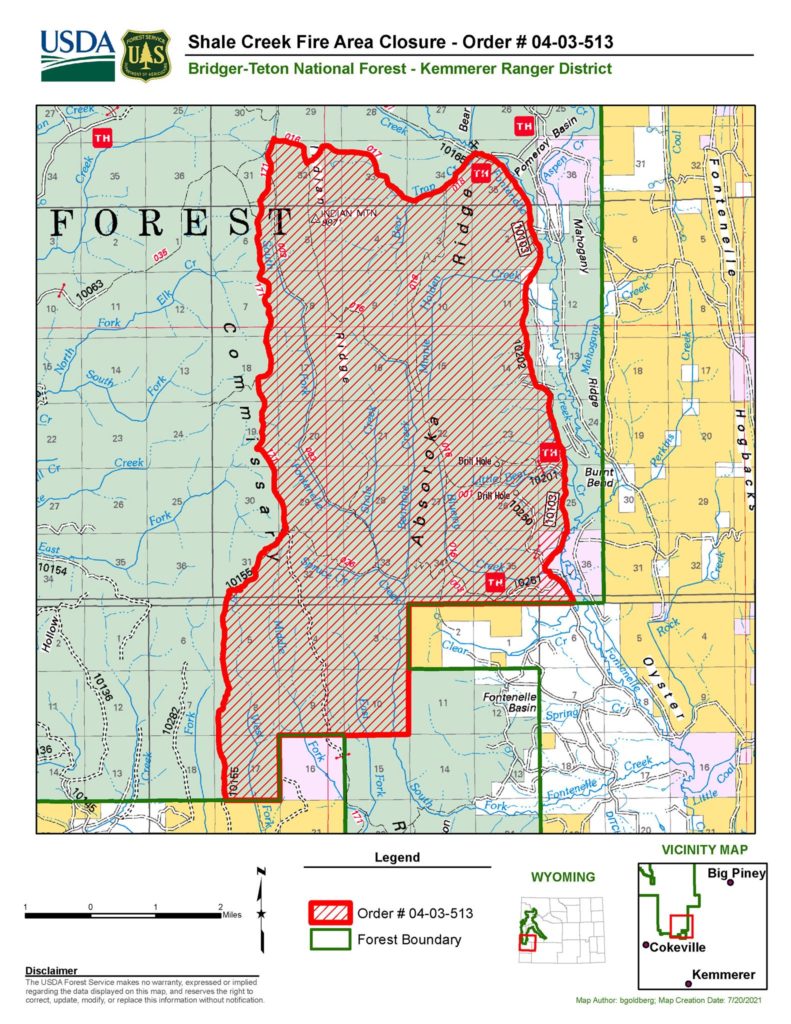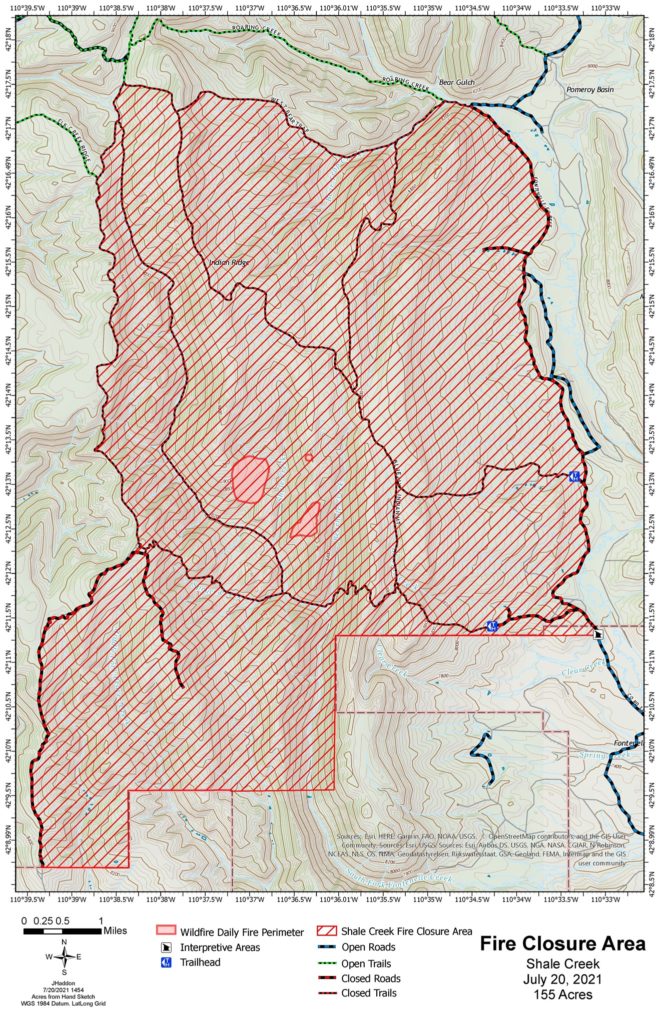 Let us know what you think!