Crews rescue Idaho couple, dogs from pickup hanging over gorge near Twin Falls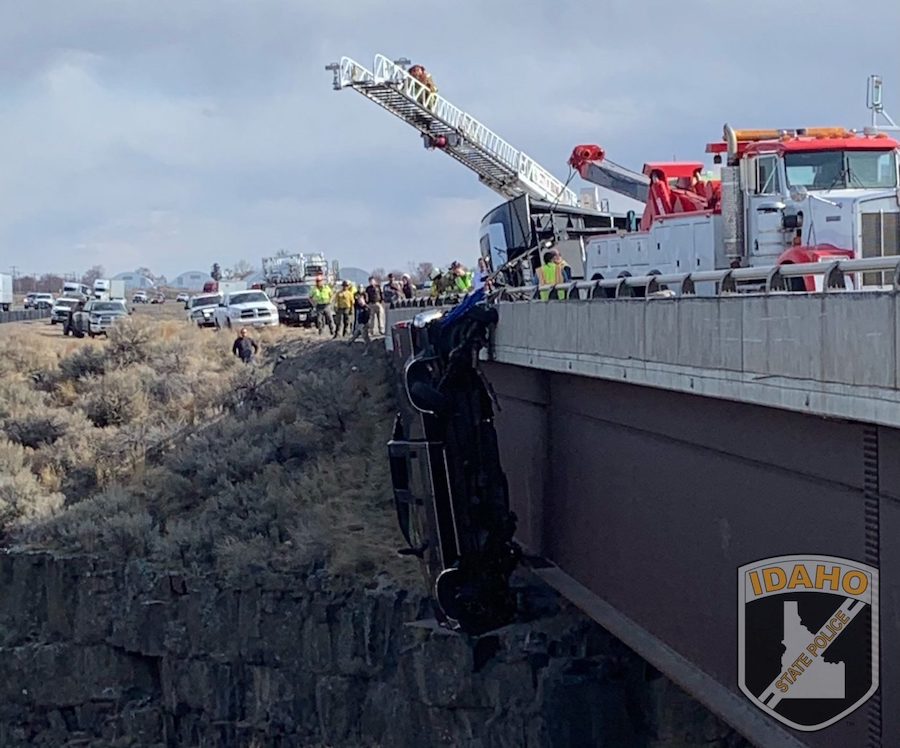 This story courtesy of EastIdahoNews.com. It is used here with permission.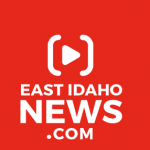 TWIN FALLS – A pickup truck dangled off a bridge near Twin Falls Monday evening and resulted in what Idaho State Police Troopers describe as a heroic rescue.
The crash occurred at 2:42 p.m. on Interstate 84 over Malad Gorge, according to a news release from ISP. The driver of a 2004 F-350 pickup pulling a 30-foot camp trailer lost control and began to swerve across the road. He knocked out a guard rail and drove off the bridge. As a trooper arrived, the pickup was hanging by a safety chain connected to a camp trailer about 100 feet below the bridge.
The Trooper called out to the couple inside the vehicle, who were reportedly held in place by their seatbelts. They replied that they were alright and not seriously hurt. Two small dogs were inside as well.
A deputy with Gooding County Sheriff's Office arrived a short time later. The trooper and the deputy got another set of chains from a semi-truck driver and attached them to the dangling pickup to strengthen its hold until rescue crews got there.
It wasn't long before the Magic Valley Paramedics Special Operations Rescue Team arrived. They rappeled off the bridge and attached a harness to each victim before pulling them and the dogs to safety.

Tagged:
Idaho State Police
Interstate 84
Malad Gorge
Twin Falls Idaho