Emma Graham named 2020 Teen Vocalist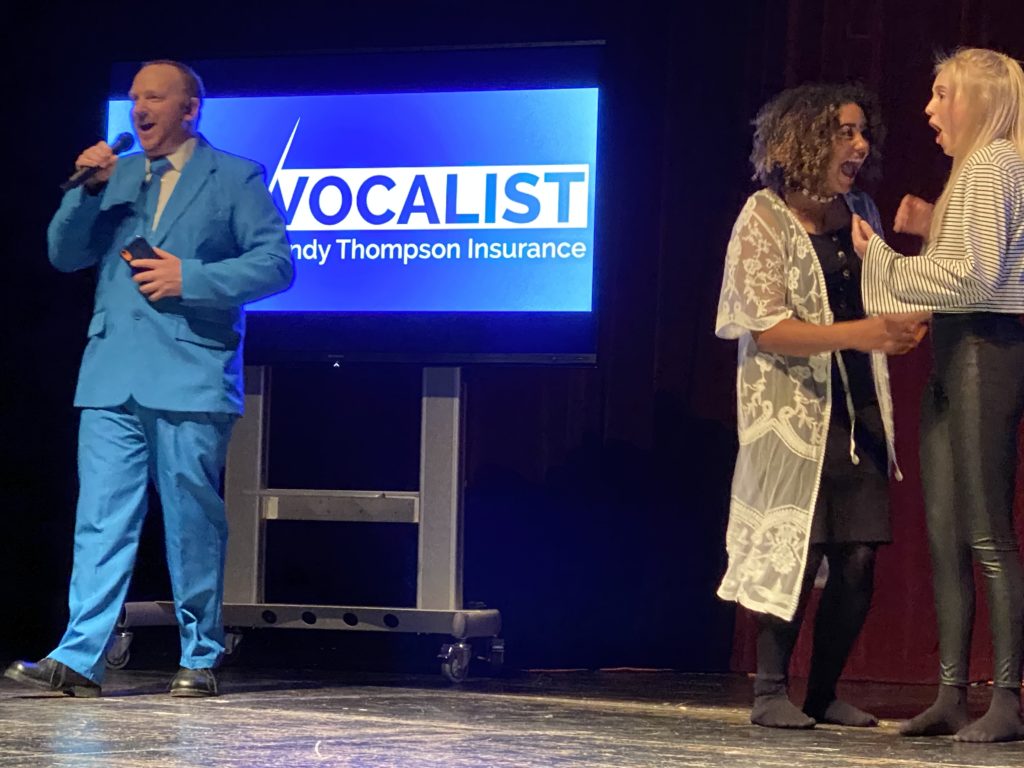 ————–
◆ 2,100 live views of broadcast and 8,000 total views so far.
Emma Graham emerged as the 2020 Teen Vocalist with Ki Simpkins as runner-up.
Paul Jardine placed third and Allie Jack rounded out the top four performers for the night.
Graham was awarded a $500 cash prize from Skyview Lanes and Cineplex.
Simpkins was presented with $200 from Brain and Body Chiropractic.
The Friday, June 26 contest, held in the Star Valley High School Auditorium, drew 2,100 live broadcast views and has acquired over 8,000 total broadcast views to date.
There were 1,349 votes cast in the contest.

"We were incredibly pleased with the whole production," said Duke Dance of SVI Media. "It was so fun to have a live audience! We probably had between a hundred and 120 people in the auditorium for the live performance to cheer on the contestants and that was fantastic. The audience was enthusiastic and really helped provide some good energy for the performers. I thought our judges did a great job. Each of our eight contestants did an incredible job. It was just a fun night. Congratulations to Emma Graham on being the 2020 Teen Vocalist."
Dance also expressed appreciation to Lincoln County School District 2 for the use of the Star Valley High School Auditorium.
"The auditorium really was the perfect venue for this type of performance," he said. "The auditorium capacity allowed us to follow social distancing regulations and still have a live show with a live audience. We also appreciate Randy Thompson Insurance for helping to make this whole thing happen."
According to Dance, now the focus shifts to the 2020 Vocalist competition on August 3 at the Lincoln County Fair.
"The Vocalist is just a month away at this point," Dance said. "We will see you on August 3!"
Tagged:
Emma Graham
Ki Simpkins
SVI Media
Teen Vocalist
The Vocalist