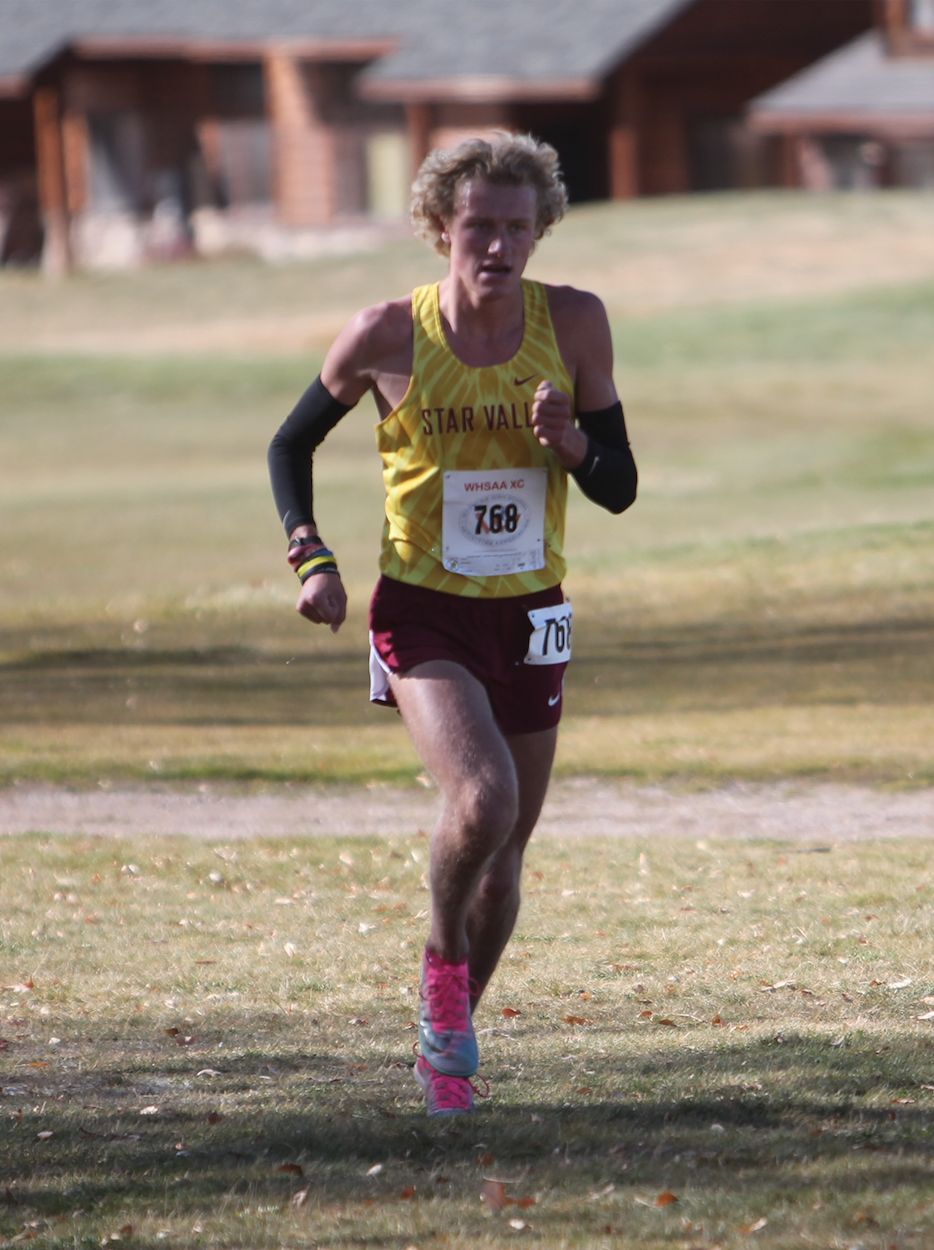 Star Valley View Golf Course was the host site for the 2020 Wyoming 3A State Cross-Country Championship on Friday October 23.
The girls ran at 11 a.m. with temperatures at roughly 32 degrees which was better than the forecast alternative of 1-3 inches for Saturday.
Rawlins' Sydney Thorvaldson ran under 17 minutes with a time of 16:59.6 on the challenging Afton course, securing her fourth individual Wyoming 3A state championship. The future Arkansas Razorback won by more than two minutes and 30 seconds and broke her own course record.
Lyman's Elena Jensen was second with a 19:34.5 and Cody got a huge one-two punch from Rily Smith and Ava Stafford who placed third and fourth respectively.  Katie Giorgis of Mountain View rounded out the top five. Star Valley was led by Jacie Angell who earned All-State with a ninth place finish.
The girls team title was much closer with the Cody Fillies repeating as team champs with a team score of 87 as they clipped the Buffalo Bison by just three points (90). Star Valley was third on their home course with a 102, just pushing Rawlins off the podium as they finished with 105. Mountain View rounded out the top five with a 135.

The boys race was controlled by Star Valley's Peter Visser who pulled away for his third individual title and breaking his own course record by 13 seconds with a time of 15:48.6.
Lander put four runners into the top eight spots led by Sam Kistemann and Kaleb Simonson who placed second and third respectively. Ethan Kraft (6th) and Blain Goklish (8th) paced the Tigers' effort. The Tigers won the team title with a score of 45.
The race for the podium behind the Tigers was a logjam with the Star Valley Braves finishing as the runner-up with 118. Lyman was third with 128 while Mountain View (133) and Cody (143) rounding out the top five.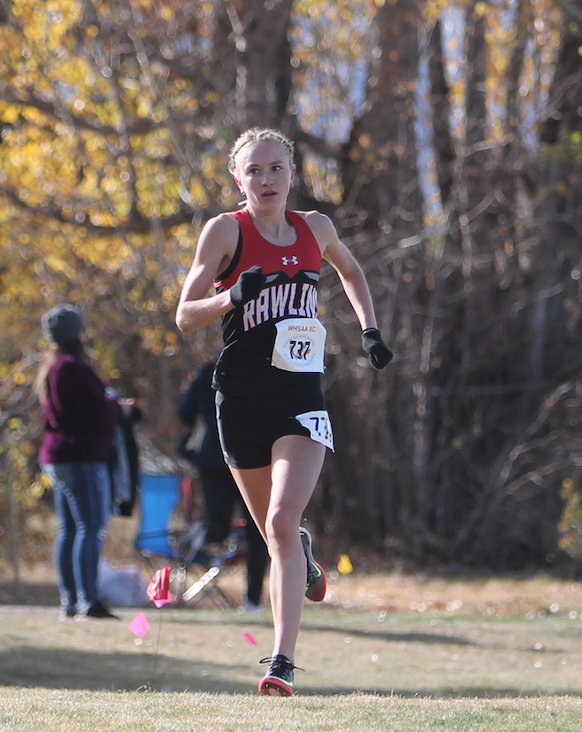 Let us know what you think!
Tagged:
Buffalo Bison
Cody Fillies
Lander Tigers
Lyman Eagles
Peter Visser
Star Valley Braves
Star Valley Lady Braves
Sydney Thorvaldson
Wyoming 3A Cross-Country Championships