Fire engulfs home at Nordic Ranches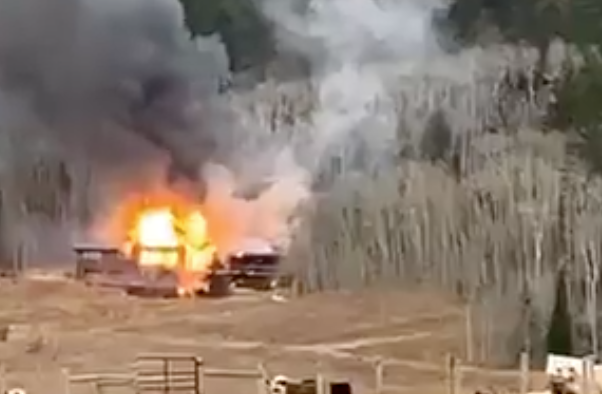 A home went up in flames on Sunday, October 18, in the Nordic Ranches subdivision area of Star Valley located between Etna and Alpine.
Initial reports include no injuries and no residents at the home at the time of the fire as first responders from Thayne and Alpine both appeared on the scene.
This story will be updated as information becomes available. Please listen to the Weekday Wakeup on Monday morning from 7-9 for the latest on 98.7 FM / 1210 AM.