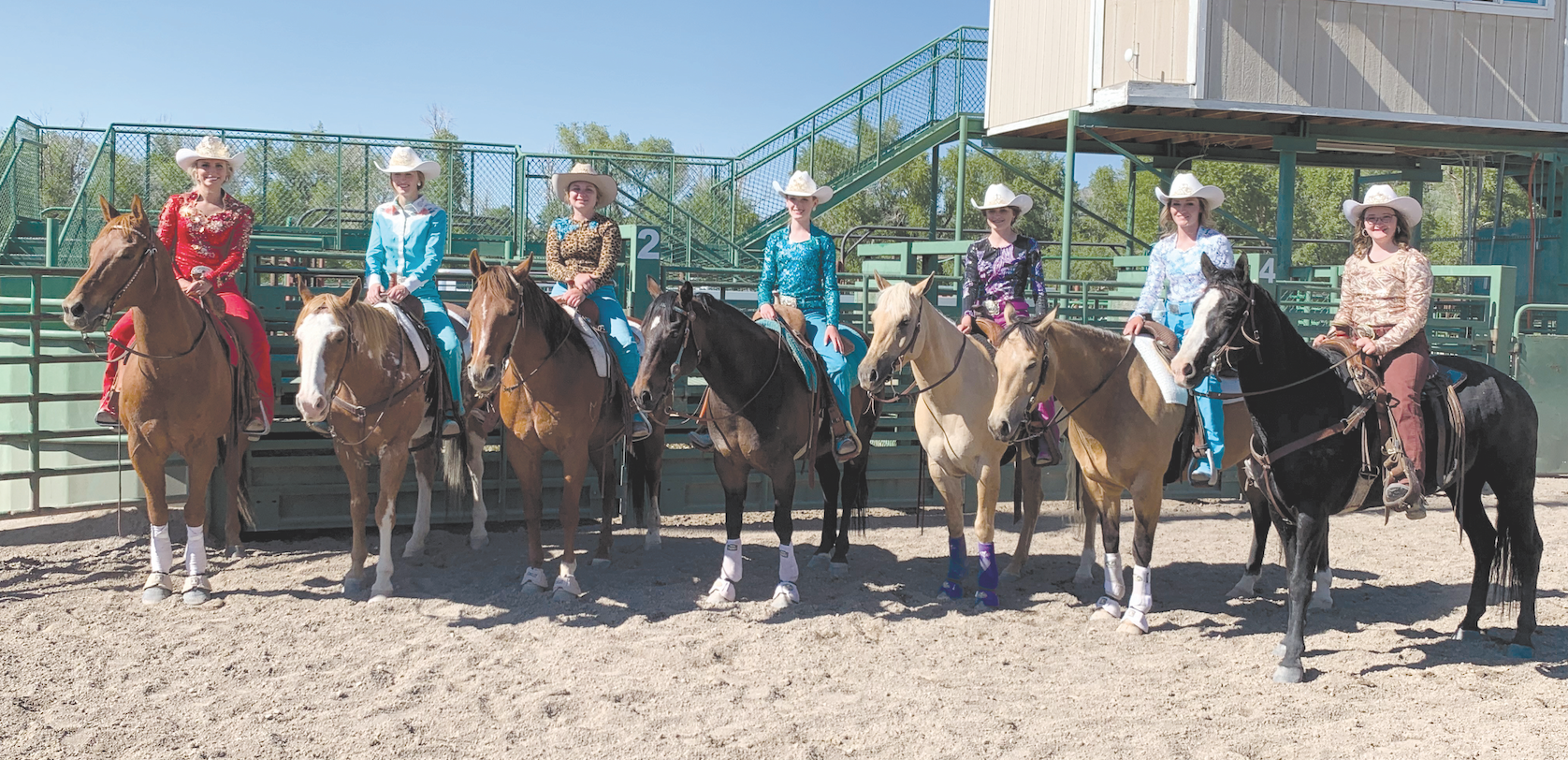 The Lincoln County Rodeo Queen contest was held Saturday, June 11 at the Lincoln County Fairgrounds in Afton. 10 young ladies in total competed for the title of Queen, Princess and Jr. Princess.
During the day contestants were judged on a memorized speech, modeling, personality, rodeo knowledge, current events and horsemanship which includes riding a specific pattern, carrying a flag, presentation ride and skills on the rail.
At the end of the day Sierra Butler, 20, of Freedom was named as the 2021 Rodeo Queen.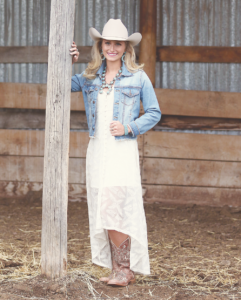 "I'm so excited to represent Lincoln County this year," said Butler, who was Lincoln County's Rodeo Princess in 2014. Butler said she plans to compete for the Miss Rodeo Wyoming competition in August which is one of the reasons she decided to try-out for Lincoln County Queen this year.
Butler said after getting a taste of being one of the royalty members seven years ago makes her even more excited to be queen this year. "I loved traveling to the different parts of Lincoln County," she said. "I had really never been to Kemmerer or Cokeville until I was the princess. That was the funnest part along with hanging out with all the girls, going to all the parades, going to all the rodeos, it was all just fun."
Era Moyer was named as the Queen's 1st Attendant with Brooke Hatch as 2nd Attendant. Gracie Jackson was named princess with Shay Andrews as 1st Attendant and Reagan Frome as 2nd Attendant. McKaty Dance (Fairview) was named the Jr. Princess.
As much fun as Butler and the rest of the royalty are bound to have this summer, it is much more than that. Rodeo Queen Coordinator Cassie Jenkins said the girls have a full schedule in front of them that includes several rodeos, parades and of course the Lincoln County Fair. "This is not something to take lightly. We consider this a job," stated Jenkins. "It's a big responsibility to be representing [Lincoln County] and I've always told them to always be your best wherever you are. And to watch what you do and what you say because so many people are watching them. They are huge examples and ambassadors for the sport of rodeo but there are always young girls and older girls watching them and wanting to be like them."

Jenkins said the royalty won't wait for the Lincoln County Fair before they begin their new job. Some of the girls will be heading to the FossilFest Parade in Kemmerer this Saturday. The royalty will also participate in horse shows, Alpine Mountain Days, the Afton Jr. Rodeo, 4th of July parades, Star Valley Search & Rescue Ranch Rodeo and the Cokeville Pioneer Day Celebrations, just to name a few.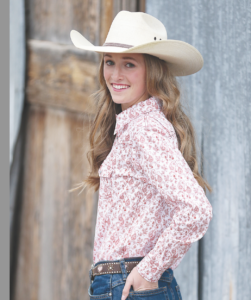 One of the highlights of the summer is a flag presentation. "The Queen puts together a presentation to music and the girls ride and do that," said Jenkins. "They get invited to a few places to do that and the first one they'll do that at is the Afton Jr. Rodeo."
Cassie, who is a previous Lincoln County Rodeo Queen herself and also has three daughters who have all held the title, said that she appreciates how much hard work was put in by each of the contestants and their families leading up to Saturday's competition, including the three girls who competed but were not selected this year.
"That for me is one of the most difficult things is when we have girls who don't get the opportunity to stay," Jenkins explained. "I was elated this year that we were going to have ten contestants but was also sad because I knew that three of them would go home. I always tell the girls that no matter what you are a winner because you were there that day. The preparation and time that goes into even being there and for putting themselves out there is unbelievable to me. It always amazes me how well they do when they get there. I also always tell them that it takes so much more to be a gracious loser than it does to be a gracious winner."
Jenkins said she gave the three girls who were not selected a token that included the quote "If at first you don't succeed, straighten the crown and come back and try again."
The Lincoln County Fair is scheduled for August 7-14. You're sure to see the rodeo royalty fully involved in the various events and activities. The full schedule of events, along with main event tickets, can be found at LincolnCountyFair.info.
Let us know what you think!
Tagged:
Brooke Hatch
Era Moyer
Grace Jackson
McKaty Dance
Reagan Frome
Shay Andrews
Sierra Butler