Goodson wins scholarship from Wyoming Girls State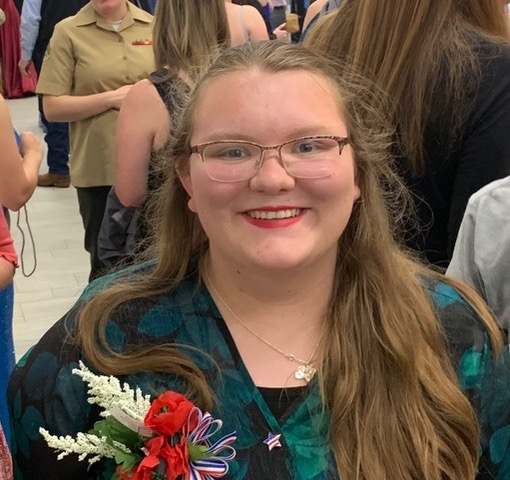 Provided by Marti Halverson, Star Valley Girls State Chairman
Genny Goodson of Afton spent a week at Wyoming Girls State in Cheyenne.  Girls State is conducted by the Wyoming American Legion Auxiliary and the Alpine Unit #46 sponsored Goodson.
Goodson served in the Girls State House of Representatives.  She won her election for Antelope City Treasurer and was appointed to serve as a Wyoming Circuit Court judge.  She served as a juror in the mock court case conducted by the Girls State delegates which was supervised by Wyoming Circuit Court Judge the Honorable Thomas Lee.
In addition, she won a scholarship to Western Wyoming Community College.  Goodson earned three college credits for her participation in Girls State.
Every Girls State delegate must write a bill to be considered by the Girls State House or Senate.  Goodson's bill called for the ban of highly caffeinated energy drinks in high school vending machines.
Wyoming Girls State is a week-long program of government, citizenship and leadership.  Girls State is open to all Wyoming girls completing their junior year of high school.
Let us know what you think!
Tagged:
Alpine Unit #46
Genny Goodson
Judge Thomas Lee
Marti Halverson
Star Valley Girls State
Western Wyoming Community College
Wyoming American Legion Auxiliary