Gordon backs Barrasso's Endangered Species Act amendments
By Tom Coulter
Wyoming Tribune Eagle
Via- Wyoming News Exchange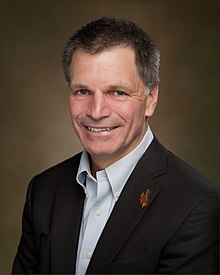 CHEYENNE – Gov. Mark Gordon testified to a congressional committee in Washington, D.C., on Wednesday in support of legislation amending the Endangered Species Act that its proponents say would give more authority to states in the conservation process.
The bill, sponsored by U.S. Sen. John Barrasso, R-Wyo., would alter the process for animals to be delisted under the Endangered Species Act, which was first enacted in 1973. Specifically, it would delay a federal court's ability to overturn a delisting decision until the Secretary of the Interior has completed their five-year monitoring of wildlife considered to have recovered.
"It doesn't eliminate anyone's rights to challenge the delisting rule in the federal court," Barrasso said in the hearing Wednesday. "It only delays such a lawsuit, so states have an opportunity to prove that they can successfully manage the recovered species."
Gordon, likewise, told the U.S. Senate Committee on Environment and Public Works that the Endangered Species Act is "broken" and in need of fixing.
"Unfortunately, Wyoming has a long history of being hamstrung with paying for species management, yet being obliged to defer to the federal government on decisions about that management," Gordon said. "This is particularly vexing when species have fully recovered, yet remain listed because of legal horseplay and judicial jousting."
The governor pointed to years-long efforts to introduce the grizzly bear and the grey wolf into Wyoming habitats as examples of successful, collaborative conservation efforts, despite federal court rulings delaying the delisting process.

"Perhaps it should come as no surprise, or coincidence, that five of the six lawsuits challenging the most recent 2018 grizzly bear delisting rule were filed in the same district court – a court where previous ecoactivist-backed suits had found success," Gordon said. "That is what we apparently do these days: shop for judges favorable to one's point of view, regardless of law or evidence."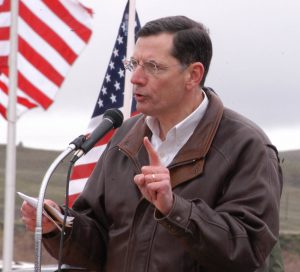 The proposal, however, was not viewed as kindly by some members of the committee chaired by Barrasso. Sen. Tom Carper, D-Del., noted the bill doesn't offer additional funding for states to take on their expanded roles.
"This is particularly troubling, even, I think, counter-intuitive, because species typically only require Endangered Species Act protection when state management has failed," Carper said.
"Most concerning of all, however, the legislation includes a sweeping judicial review prohibition that limits the public's opportunity to challenge delisting decisions that may not be supported by the best available science, or otherwise may not be fully compliant with law," he continued.
Others took issue with Barrasso's characterization of the ESA as a "failure" due to less than 3% of endangered animals being delisted. Sen. Cory Booker, D-N.J., argued the act has been wildly successful, with more than 99% of protected species under the act having avoided extinction.
"While the huge task of recovering a species from the brink of extinction is often a decades-long endeavor, the majority of species that have been listed under the ESA are recovering within the timeframes that were projected," Booker said.
The senator also noted Earth has entered a global extinction crisis caused by climate change. Up to 1 million of the planet's 8 million animal and plant species have been deemed at risk of extinction, some within decades, according to a comprehensive United Nations report released last year.
Jamie Rappaport Clark, president of the national nonprofit group Defenders of Wildlife, told lawmakers that Barrasso's bill "would take us in the wrong direction at this critical moment for our planet."
"These proposed changes to our nation's most effective law for protecting species from the finality of extinction will result in significant harm to at-risk species and their habitats, undermine collaborative conservation efforts, and blatantly ignore what scientists are telling us over and over in unified voices, further compounding the environmental challenges we are facing today," Clark said.
The proposal discussed Wednesday was unveiled about a year after the Trump Administration announced changes to how the Endangered Species Act would be implemented. Those rule changes made it easier to remove a species from the endangered list and weakened protections for threatened species, according to the New York Times.
The changes in August 2019 were quickly cheered by many Republicans in Congress, including Barrasso.
"These final rules are a good start, but the (Trump) administration is limited by an existing law that needs to be updated," Barrasso said at the time. "We must modernize the Endangered Species Act in a way that empowers states, promotes the recovery of species and allows local economies to thrive."
After the hearing Wednesday, the legislation still needs to be voted on by the committee before it could make it to the Senate floor for further consideration.
Let us know what you think!
Tagged:
Endangered Species Act
Governor Mark Gordon
U.S. Sen. John Barrasso
U.S. Senate Committee on Environment and Public Works