Heiners give back with live Nativity event this week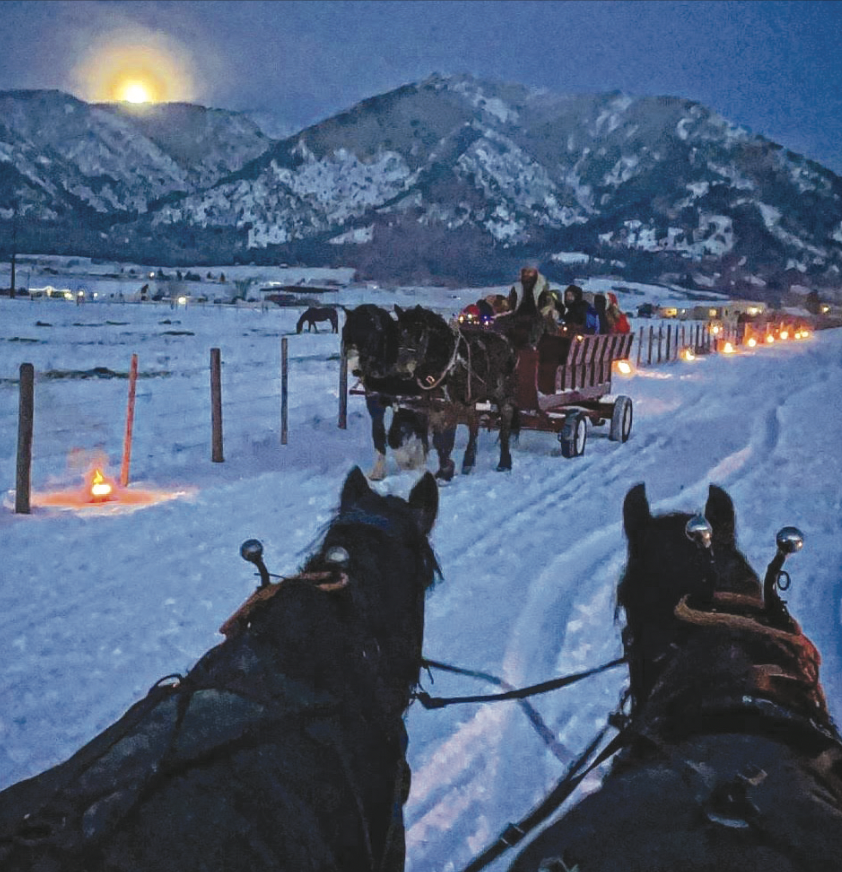 ◆ Enjoy the Christmas Story from the magic of a horse-drawn sleigh.
Live Nativity events are not uncommon in communities throughout the nation as the advent calendar approaches Christmas Day, but a live Nativity viewed from horse drawn sleigh is truly unique.
In the chill of moonlit December evenings, Tre and Olivia Heiner are bringing the Christmas Story to life with the help of community volunteers and a few furry friends.
Friends and neighbors are invited to visit the Heiner ranch at 2752 Thayne Bedford Road in Thayne December 22 and 23 from 5 to 8 p.m. to take a 20-minute sleigh ride into the peace and beauty of the first Christmas Night. Patrons are invited to bring donations for a local family in need of support with medical bills, but admission is free of charge.
Olivia talked about their motivation for organizing the event in an interview with SVI News last week. "After our son Clyde passed away in September of 2020, that winter, we decided we wanted to do something to give back to the community because they had been so supportive and so generous with their time and money and their love, and so we decided to put on the live nativity for free in honor of Clyde, but also to give back and give the community a way to come and feel the true meaning of Christmas. We just decided we are go- ing to give back and we are going to do it every year."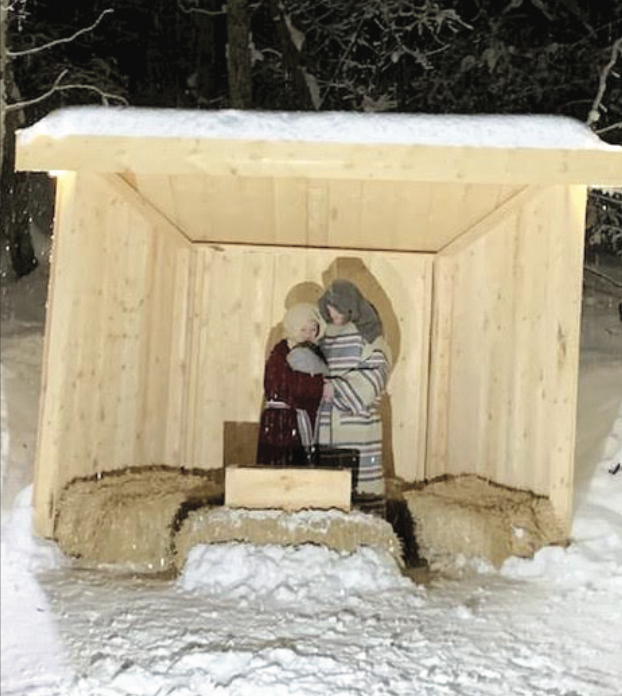 For the third year, guests to the Live Nativity can enjoy cookies and hot chocolate while they wait for a sleigh in Star Valley's brisk winter evening temperatures. Once they board the sleigh, the sacred spirit of Christmas envelops them as they listen to a narration of Luke 2 from the New Testament and enjoy a quiet ride through the night to the manger where they witness a representation of the birth of Jesus Christ and the visit from shepherds that came from nearby fields to honor the infant King.
The narration, done by David DeFigueiredo, of Boston, Massachusetts, was memorized and recorded especially for the Heiner nativity when David was four years old. David and his parents, Ryan and Becky, are dear friends of the Heiner's and have shared the tender recording with the world on YouTube and Social Media.
"[David] memorized the story from Luke 2 and it is so special," shared Olivia. "I knew David's mom growing up. Her dad and my dad were really good friends in Cokeville. Her dad, David Dayton, passed away when she was really little, and her family ended up moving away. But I still had this connection with her, and we were friends on social media. She posted a video of David giving a talk, and actually a friend sent it to me, and said, this just made me think of you. We were looking for a narration, and I just started to cry and said, 'That's our boy. He's the one that needs to narrate the Christmas story, so I reached out to Becky and said, 'Would you and your husband be willing to help David tell the story of the birth of the Savior? You can do it however you want.' I told her about the Live Nativity, and she said yes. They worked on it, and he was able to memorize it, and it's the cutest video. It's the sweetest little narration. We wanted it to sound like maybe Clyde was narrating the story."
Becky told Olivia of the tender experience they had during the memorization and recording process. "We could just feel Clyde and my Dad here when we were memorizing this. It brought such a special spirit into our house. I never met Clyde, but he was here with us, and it was really neat, really special."
Olivia is thrilled to share this gift with the community and hopes to see everyone there. "Come and celebrate the birth of our Savior with your friends and family. Bring your neighbors. It's a great way to invite someone to come out and do something special this Christmas season. It's completely free, and it's kind of a unique experience to go on a horse-drawn sleigh ride. It's a great way to interact with community members and share the joy of Christmas."
Let us know what you think!