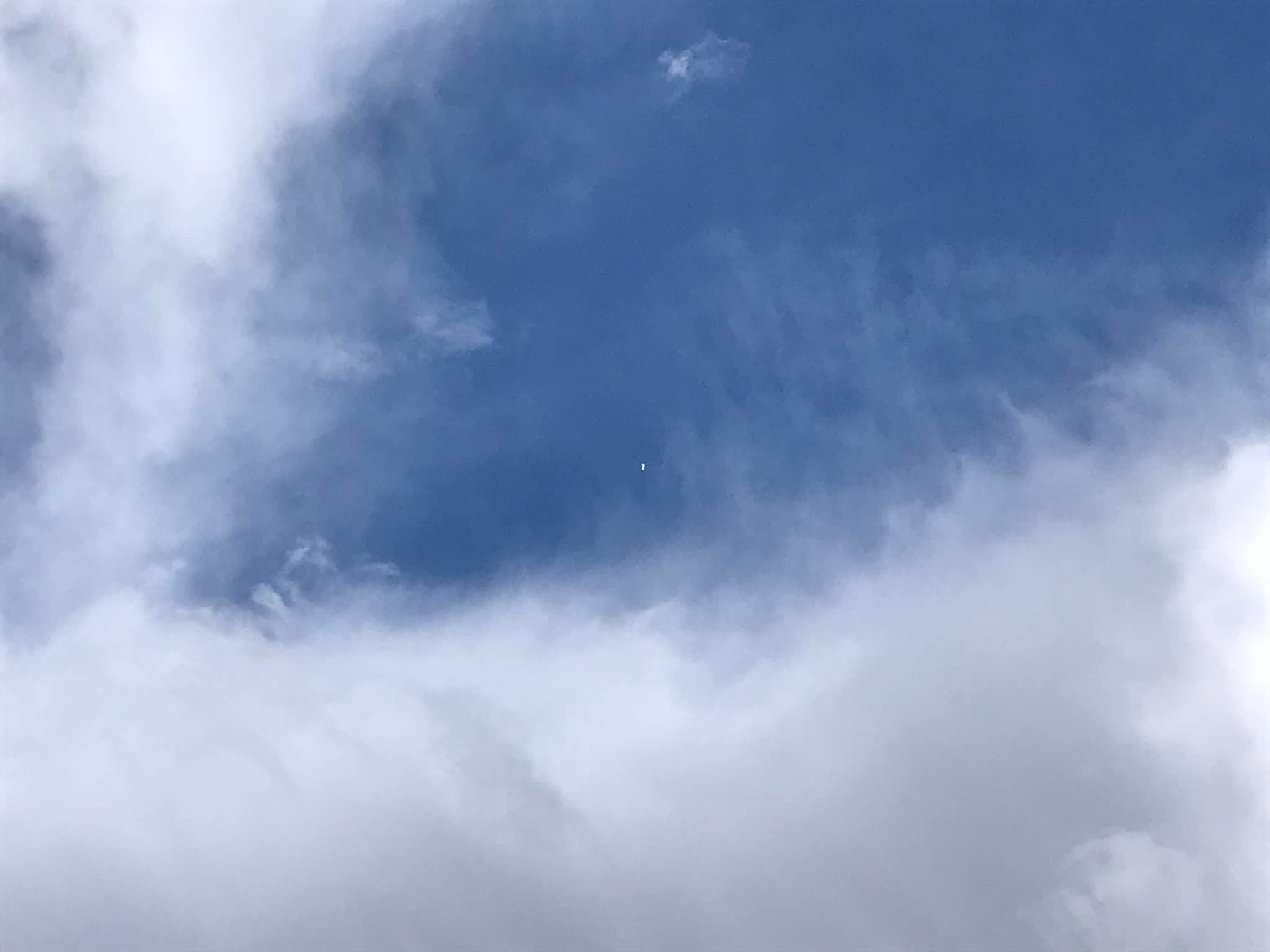 LARAMIE (WNE) — Accounts of people looking up at the sky and seeing a spaceship flying high above might seem like a chapter out of a science fiction novel or, since the weekend, just another day in Laramie.
The object isn't a prelude to an incursion from an intergalactic overlord, as some have joked on social media, but a high-altitude helium balloon on a 30-day floater mission, said Phil Bergmaier of the Wyoming NASA Space Grant Consortium.
Since it was spotted in Laramie on Friday, the balloon appeared as a tiny speck in the sky through the weekend and to start the week.
But up close, it stands at 550 feet tall and has the ability to expand to an internal volume of 17,000,000 cubic feet — large enough to fit an entire football stadium, Bergmaier said.
The balloon is owned by World View Enterprises, a space tourism company selling trips to the edge of Earth's atmosphere aboard the World View Explorer, a 10-person passenger vehicle lifted 100,000 feet into the atmosphere by the massive helium balloon.
From that altitude, passengers would be above 99% of the Earth's atmosphere, making it possible to see stars during the daytime and witness the curvature of the Earth, according to the World View webpage.
The balloon, made of polyethylene plastic with the same thickness as a plastic sandwich wrap, will transport tourists from take-off sites near scenic locations such as the Grand Canyon and the Great Wall of China over the course of six to eight hours, according to the website. Participation in the excursion requires no training and is available to any adult who would qualify physically and legally to board a traditional airline flight, according to the company.
Flights are slated to begin in 2024 and will cost $50,000 per person.

Let us know what you think!
Tagged:
Laramie spaceship
World View Enterprises
World View Explorer
Wyoming NASA Space Grant Consortium