Independent Obituaries: April 14, 2021
The following obituaries appeared in the April 14, 2021 edition of the Star Valley Independent.
For more area obituaries, please visit Schwab Mortuary.
For more resources including headstones, please visit the Star Valley Historical Society.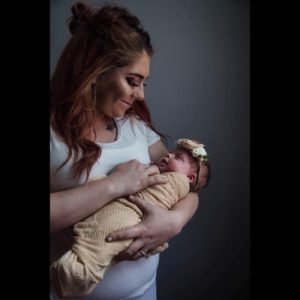 Alexis J. Loos was born on February 28, 1995 to Jeff Andrews and Bobbi Tolman Andrews in Afton, Wyoming. She grew up in Grover and Afton. She died suddenly Monday, April 5, 2021 at her home in Casper, Wyoming.
Lexi was an incredibly gifted and driven student at Star Valley High School graduating a year early and as a certified nursing assistant at the age of 17, which only magnified her drive and desire to help those in need. She then moved to Laramie in 2012 to attend the University of Wyoming and graduated with a degree in Elementary Education and Social Science in 2017. She attended Casper college for nursing school in 2018, She was recently accepted to nursing school at Nightingale College.
She loved to work helping people. She worked as a Mental health worker at WBI, CNA at Wyoming Medical Center, then as an Substitute teacher for Natrona county school district.
Lexi made many friends while in Laramie with her bright, beautiful smile and vivacious personality. Her friends and her family were her life. Her love knew no bounds when it came to her friends and siblings, Taylor, Dalton, Koy, and Arlee Andrews. She was an avid animal lover, and always willing to bring a dog home to add to the family in order to give it a better life. When not playing with her four dogs or riding horses, she was hiking or fishing. For being an outdoorsy person, she had a strong love for clothes and makeup, and spoiling her nephew, Eli Romero. Lexi made sure her friends and family knew they were the light of her life and always took the time to check in on everyone to make sure they were doing well. Her love and willingness to be there for her friends was just one piece of what made Alexis J Andrews such a special and treasured human in so many lives.
Lexi met her soulmate, rock, and best friend in 2012 in Laramie and they remained friends until dating in 2017. They moved to Casper together to start a life together with their pets and got married on June 22, 2018 in Casper, Wyoming and prayed to add a child to the mix. They were blessed with a beautiful baby girl, Everlee Jae Loos on July 30, 2020 fulfilling her life dream of becoming a mom- in addition to being a loving wife and dog mom. Being so family oriented, Lexi flourished in her role of being a mom. Her already glowing personality shined brighter when she was with her two loves, Everlee and Kyle.
Lexi is survived by her loving and devoted husband, Kyle Loos, her beautiful daughter, Everlee, her four dogs Chester, Gambit, Oakley, and Copper, father Jeff Andrews, siblings Taylor, Dalton, Koy, and Arlee, her grandparents Craig and Cathy Tolman, Verlen and Renee Andrews, great-grandmas Laura Tolman and Maxine Bennett.
Services for Lexi J Loos were held on Saturday, April 10, 2021 at the Afton 4th Ward Chapel at 12 noon with the internment at the Grover Cemetery following the service.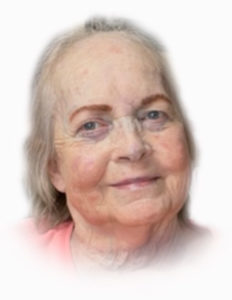 On Thursday, April 8, 2021, at the age of 76, our beloved mother, grandmother, great grandmother, sister, and friend, Deanna Joyce Ashment Theurer, returned to the arms of her loving Heavenly Father. She was born on July 28, 1944, in Afton, Wyoming, to parents Earl Roscoe Ashment & Arline Joyce Olson Ashment.
Deanna's mother passed away when Deanna was six months old. She was then raised by her grandparents, Charles Afton Olson and Eula Cecil Cline Olson, and later by her father and stepmother, Verla Hillstead Ashment. She was the second oldest of eight children, and she cared for and helped raise her younger siblings.
Mom grew up in Star Valley, Wyoming, and in Cache Valley, Utah, graduating from Logan High School in Logan, Utah.
Mom loved being with her kids, grandkids, and great grandkids. She spent countless hours watching and helping raise them. She made each and every one feel loved. Having sleepovers at Grandma's was the best! Making her famous chocolate chip cookies and teaching us how it was done created special memories for her family.
She had many talents and held several jobs throughout the years, but her greatest gift was being a homemaker! Taking her children swimming and then topping it off with a stop at Pete's Spudnut afterward was a summer favorite! She also made sure her kids had a sand pile to spend countless hours in each summer.
She loved playing games, a favorite being checkers. She threw the funnest birthday parties for her children and always had the best food and treats for all to enjoy!
Mom was a member of The Church of Jesus Christ of Latter-day Saints, having served in several callings. She married Dennis Ray Theurer on October 21, 1965. They were the parents of seven children. They were later divorced. Dad passed away in 2015.
Mom's life was centered on faith and family. She was a great example to all around her. She loved horses, travelling, and nature, and was always thoughtful of the needs of others.
She was preceded in death by an infant son, Craig Dennis Theurer; a grandson, Keegan Hunter Theurer; a granddaughter, Kirstyn DiAnn Curtis; a sister, Aloyce Annette Ashment Robertson; a sister-in-law, Jani Ann Clark Ashment; and by her parents and stepmother.
She is survived by three sons, Kirk Theurer, Todd (Valarie) Theurer, and Brad Theurer; three daughters, Lisa (Richard) Worley, Kristie (Curtis) Curtis, and Angela (JJ) Wheeler; by four brothers, Steve (Mada) Ashment, Roger (Linda) Ashment, Kevin (Adelle) Ashment, and Lynn (Lisa) Ashment; by two sisters, Jean (Fred) Putnam and Dawn Ashment; and by 30 grandchildren and 15 great grandchildren.
Funeral services were held at 12 noon on Tuesday, April 13, 2021, at White Pine Funeral Services in Logan, Utah. A viewing was held prior to the services from 10:30-11:30 a.m. Interment was in the Providence City Cemetery.
Memories may be shared with the family at www.whitepinefunerals.com.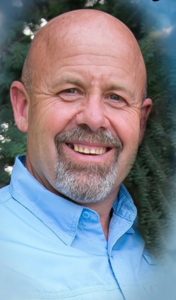 Dwight Melvin Graham, age 57, passed away peacefully surrounded by his family on April 10, 2021 at his home in Thayne, Wyoming.
He was born on September 18, 1963 in Vancouver, Washington. He is the oldest of nine kids (six brothers and two sisters).
He graduated in 1982 from Ridgfield High School. He was a logger in his youth, a finish carpenter, an aide who worked with students at SVHS and a Construction Supervisor.
On February 23, 1985 he married the love of his life, Holly in the Seattle Temple. He and Holly had five children. He lived in Ridgefield, Washington for most of his life and lived in Star Valley, Wyoming for the last fifteen years.
He was a member of The Church of Jesus Christ of Latter- day Saints. He held many callings in the Church from scout leader to primary teacher.
Dwight was an avid hunter, loved everything outdoors from camping with his family to fishing with his wife, gardening, and an aviary.
He is survived by his wife Holly Graham, his parents Jerry and Vione Graham, his children Alyssa Morring (Erik), Patrick Graham (Amy), Ross Graham Wood (Erick), Tad Graham (Sara), Dustin Graham, his grandchildren Hayden, Miles, Theo, Lilian, Laila, Luci, and his brothers and sisters.
Funeral Services were held on April 17, 2021 at 11 a.m. at the Thayne Wyoming Stake Center.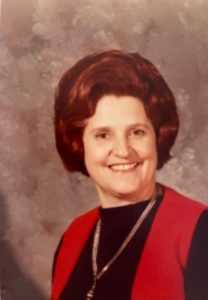 Our beloved Teacher, Dr. Larna Mae Hart Harrison, ascended to heaven this April 11, 2021 surrounded by friends and family.
Larna Mae was born and raised in Star Valley and shared many fond memories of her childhood in Afton with her posterity. She went on to graduate with the Star Valley High class of 1940 where she met and afterwards married Lael Roberts Harrison in the Salt Lake City Temple where they were sealed for time and eternity on November 13, 1942.
She was an unparalleled trailblazer in her field and traveled the world sharing her knowledge and determination for education. She earned degrees in Education from the University of Wyoming, Ball State University and finally a PhD from Brigham Young University.
Larne Mae truly touched countless lives in the classroom. From 1966-1984 she graced the halls of Wasatch, Robert Frost, Rolling Meadows and Cottonwood Elementary Schools in Salt Lake City. In 1985 she realized a dream and moved to Laie, Hawaii taking a position at BYU-Hawaii as a leader in the Elementary Education department. She so loved living within walking distance of the Temple and the beautiful beaches of Laie and we all loved to visit her there.
Upon her retirement from BYU-Hawaii in 1995 she never once slowed down. After spending time in Kirkland, Washington she moved on to St. George Utah to be closer to family and didn't sit idle long, taking a post at Valor Hall where she finally retired from the classroom for good at 87 years young. Shortly afterwards she served the Lord on a two year mission at the Family History Center in Salt Lake City, Utah.
After serving she once again followed family to Missoula, Montana where she welcomed three more great-granddaughters to this world bringing her total of great-grandchildren to six.
Larna Mae was famous for her pranks and creative games that always brought laughter and a smile to everyone she met. Through her contagious spirit and excellence in all things literary she would compose and recite the most heartfelt, spiritual, and funny poems that everyone loved giving her the nickname "The Poem Lady". She always opened her arms and home to anyone in need and truly lived a life of service. A spiritual giant, she touched the hearts and souls of all that were in her presence.
Larna Mae is proceeded in death by her parents, Harry W. Hart and Viola Hemmert Hart, husband Lael Roberts Harrison and daughter Holly Jean Gulbransen.
She is survived by a daughter, Laurel Harbaugh and her three children all of Missoula, Montana; son Jim Harrison of Seattle, Washington. grandsons Chad and Adam Gulbransen of San Antonio and Seguin, Texas; six great-grandchildren and her cherished nephews and niece Kent, Bob and Fayette.
Graveside Services were held on Saturday, April 17, 2021 at 11 a.m. in the Afton Cemetery.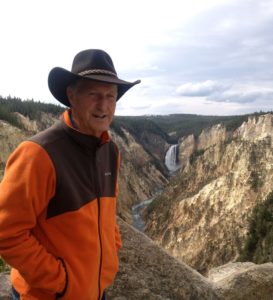 Raymond Rance "Trip" Triplett, Jr., of Lenoir, North Carolina, and Afton, Wyoming, reached the end of the trail on Tuesday, April 6, 2021 at the age of 93. A lifelong adventurer and cowboy, Trip was born December 29, 1927, to Raymond Triplett, Sr. and Annie Jane Marley Triplett (later Brawley). As a young boy he roamed the woods in Boomer, North Carolina, where he lived for several years with his Aunt Ruby and Uncle John Earp who were tenant farmers.
Trip attended Lenoir High School and at sixteen left for work in Ohio. At nineteen he enlisted in the U.S. Marines. He loved to tell the story that he'd heard how grueling boot camp could be, but that to him it was easier than farm life with a bonus of regular meals. After the war, he returned to Lenoir, married, and opened a prototype Phillips 66 full-service station, located where McDonald's stands today.
In 1959 Trip accepted a job offer in Albuquerque, New Mexico. The western culture resonated with him. Every weekend the family explored Indian ruins, ghost towns, and historical sites, instilling in his two children a sense of adventure and curiosity. The family moved on to Los Angeles when Trip received another offer to advance.
Ultimately, Trip and his family returned to Lenoir where he and his wife Dean Correll Triplett founded Triplett's Furniture Fashions. Through true grit the farm boy realized the American Dream. Proud of his humble roots, he often said, "I look up and thank God every day. I have slept in a house with a dirt floor and in a palace in Switzerland."
On elk hunting trips, Trip fell in love with northwestern Wyoming. He bought a home in Afton, south of Jackson Hole, spending six months there each year. He often worked on a friend's ranch rounding up and branding cattle. He camped in remote areas, feeling nature and hunting wild game.
More than a family patriarch, he was an icon, representing the values of hard work, frugality, tolerance, self-reliance, gratitude, and perseverance. He was an advocate of human rights, especially those of Native Americans. Some of the family's keenest memories are campfire talks that mixed wisdom with his unique brand of humor.
Ever seeking new experiences, Trip visited places like Brazil, Italy, Switzerland, and Mexico. He climbed the Mayan pyramid steps at Chichén Itzá. He sailed on a small boat to the Dry Tortugas. He rode his motorcycle from Lenoir to San Francisco. To assuage his fear of flying, he bought an airplane and learned to fly. His handle was Crash Triplett.
His parents, his stepfather John Brawley and all Trip's siblings preceded him in death: Billie Sue Isbell of Raleigh, North Carolina; US Army Major James Triplett of Florence, Alabama; and Sarah Jean Caldwell of Summerville, South Carolina.
Trip is survived by a family who idolized him: his dedicated and loving wife, Sandra Trivette Triplett; daughter Sheila Triplett-Brady (Judge Bob Brady) of Lenoir; son James D. Triplett (Julie) of Mesquite, Nevada; stepdaughter Kristen Wyatt (Al) of Asheville; four grandchildren: Jonathan Triplett (Sonya) and Jennifer Ellis (Wayne) of Lenoir, April Harrison (Derek) of Chapel Hill, and Leah Geates (Rob) of Ephrata, Washington. He is also survived by several step-grandchildren: Brittany Ponder (Brian) of Swannanoa, Zachary Wallace of Bailey, Colorado, Hunter Wallace (Nicole) and Elizabeth Wallace of Asheville; great-grandchildren: Brady, Zack, Nathan, Will, Molly (Little Bit), Brooke, Mason, Amelia, and Evie; a sister-in-law Sarah Triplett of Florence, Alabama, and brother-in- law Retired Colonel James Caldwell; special nieces, nephews, and cousins.
Even though a service will be private in the First United Methodist Church columbarium, Trip asked that his friends drink a toast and pour a little on the ground for him.
Memorials may be made to First United Methodist Church, 309 Church Street NW, Lenoir, NC 28645; Caldwell Hospice and Palliative Care, 902 Kirkwood Street NW, Lenoir, NC 28645 or Lenoir Soup Kitchen, 1113 College Avenue SW, Lenoir, NC 28645.
Online condolences may be left at www.greer-mcelveenfuneralhome.com.
Let us know what you think!
Tagged:
Alexis J. Loos
Deanna Joyce Ashment Theurer
Dr. Larna Mae Hart Harrison
Dwight Melvin Graham
Jr.
Raymond Rance "Trip" Triplett