Independent Obituaries: August 16, 2023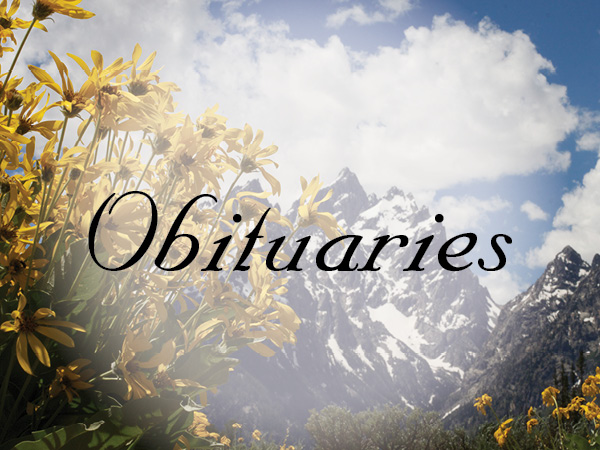 The following obituaries appeared in the August 16, 2023 edition of the Star Valley Independent.
For more area obituaries, please visit Schwab Mortuary.
For more resources including headstones, please visit the Star Valley Historical Society.

Tina Owning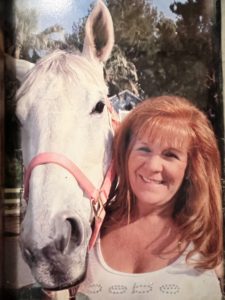 Tina Marie Owning, 61, born November 21, 1961 in Stockton, California to parents Raymond Bernard and Beverly Jean Owning, went to her eternal resting place with her Heavenly Father on August 9, 2023 in Jackson, Wyoming after a swift yet valiant and graceful battle with cancer.
Spending her early years in Stockton, California, she immersed herself in her equestrian passion. She relocated to Huntington Beach, California in her mid 20's where she took her passion for travel professionally in becoming a travel agent full-time.
Tina, a devoted servant of Jesus Christ, attended Calvary Chapel of Costa Mesa, where she sat under Pastor Chuck Smith until she relocated to Alpine, Wyoming, where she first attended River Crossing in Jackson, Wyoming; and lastly, Morning Star Baptist Church in Alpine, where she sat under Pastor Warren Jones, and served as an intercessory prayer support partner before and after service and also served on the Morning Star mission team.
Tina is preceded in death by her grandparents and her father Raymond Bernard Owning.
Tina is survived by her only child, son, Derrick LaBorde, daughter-in-law Rachel LaBorde, and her three granddaughters Norah, Eliyanah, and Selah LaBorde.
She also has two siblings, brother Allen Owning and sister Renee Owning.
Tina has two nieces, Mikenzie and Mattison Owning.
In addition to her several beloved cousins and extended family, she has a vast multitude of brothers and sisters-in-Christ, many of which were by her side until her passing. All of whom love and cherish her, and will keep her memory alive.
Services will be held at Morning Star Baptist Church, 156 Morning Star Drive, Alpine,WY, 83128, on September 9, 2023 at 11 a.m.
Robert VanScoyk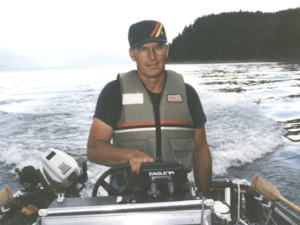 Robert E. VanScoyk, age 84, returned to his heavenly home on Sunday, August 6, 2023  after a brief illness.
Robert was born July 13, 1939,  the oldest child of Eddie and Dale Vanscoyk's three children.  He grew up in Fairview, Wyoming.
A graduate of Star Valley High School in Afton, Rob tried his hand at a few odd jobs, then joined the Air Force where he began his love for electronics and computers. He served his tour in Greenland and on the Island of Seychelles. After his tour of duty he worked for Phico Ford applying the technical skills he learned working in Greenland.
Robert moved to Utah and began his civilian career at Hill Air Force Base and remained there until his retirement. He met his wife Mary Louise Griswold and they made Eden, Utah their home.
Rob and Mary shared an enthusiasm for outdoor activities, traveling all over the western states including Alaska.  Family, friends and fishing were almost always a part of the outings whether it was camping, horseback riding, snowmobiling or just a day trip to a nearby lake or stream.
Rob was quiet and had a big heart.  He was devoted to his family, his church and many friends.  In his later years, he kept busy with Ham Radio, the local TV station transmitter  (provided free TV to his community) and helping everyone who asked.  He will be fondly remember by all who knew him.
He is survived by his daughters Robyn (Eric)  Kondo,  grandchildren,  Zackery and  Alyssa Kondo of California and Megan VanScoyk of New Mexico.  A large family of nieces, nephews and cousins who fondly remember "Uncle Bob" sharing his love of the outdoors and towing the hay wagon at family reunions.
He is preceded in death by his parents and siblings Johnny (Norma) VanScoyk and Bertha (Allen) Felter.
Services for remembering and celebrating Robert's life will be held on Friday, August 18, 2023 at Eden 1st Ward chapel. Viewing at 9:30 a.m and services starting at 11:00 a.m.
The urn committal will be Saturday, August 19 the following day in Fairview Wyoming at the Fairview Cemetery at 1 p.m.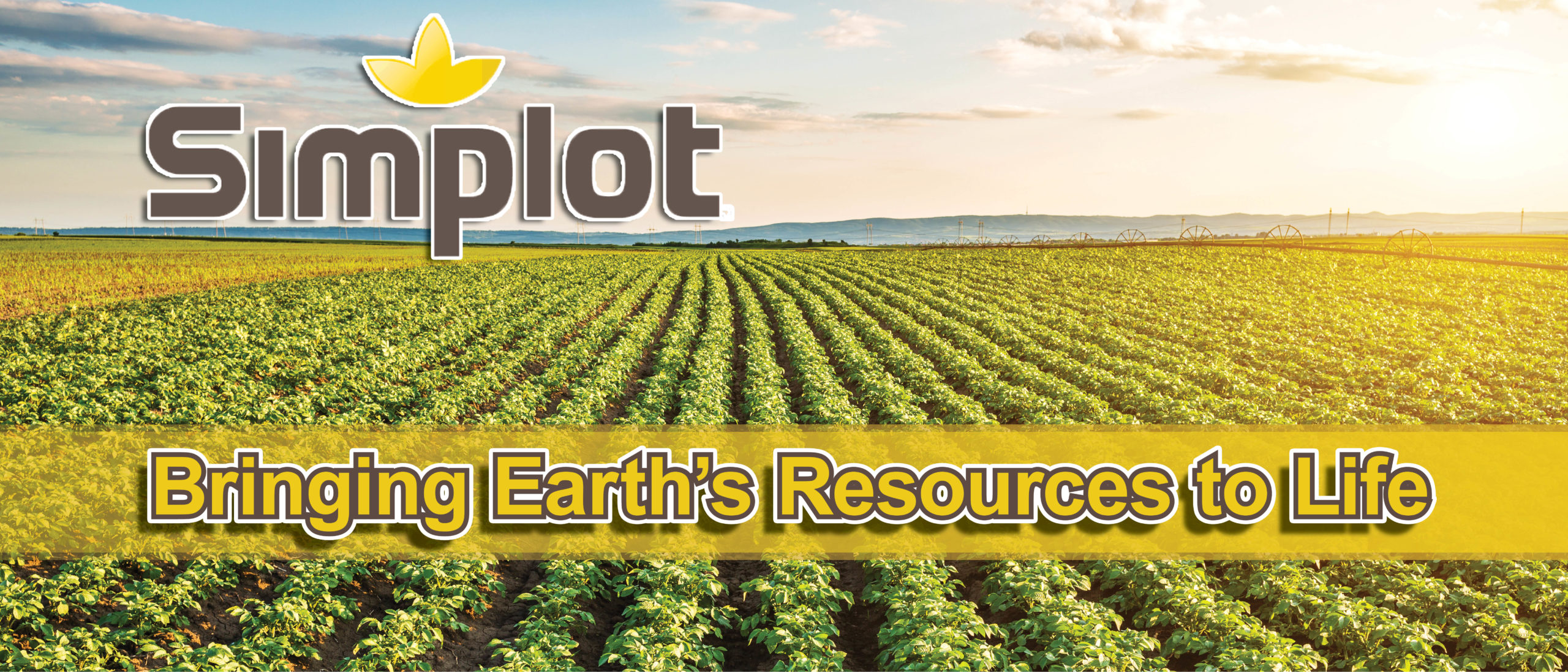 Len Woolley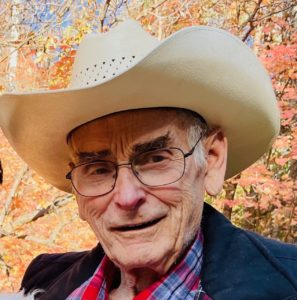 On August 9, 2023 Len Roie Woolley was life-flighted to Mckay-Dee hospital in Ogden, Utah for surgery in an attempt to save his life. The surgery was too much for his fragile body and in the early hours of August 10, 2023 he quietly passed away. His sweetheart of 53 years and his children and many spouses were able to say their final goodbyes as he laid down his mortal body to enter into the rest of his heavenly home.
Len Roie Woolley was born on a warm December night in Los Angeles, California on December 22, 1941 to LeRoie Woolley Jr and Julia Lillian Livingston Woolley. Len was the first child of four boys.
Though his body was born in California, Len's heart was most happy and alive in Star Valley, Thayne, Wyoming. He passionately claimed Star Valley and Thayne as his home town. From the age of 12, his parents, brothers and Len, spent every summer in The Valley. Every school year was long and tortuous for Len as he impatiently waited for summer to come and he could return home to The Valley.
During those happy summers Len learned how to work hard baling hay and doing other types of ranch and farm jobs for many farmers in the valley. Len made a name for himself by being a reliable worker and always giving a good day's work. On his times off he and his friends played hard riding horses, swimming in the Salt River or fishing in the various Wyoming streams that he loved. He enjoyed getting into trouble with his friends up Grover Park and of course camping in the beautiful Teton mountains whenever he could with family and friends.
Len was a friendly soul and made many lifelong and instant friends wherever his errands and journeys took him. He had an adventurous nature and loved to spend time in the mountains surrounding the valley. He loved to tell stories of his camping trips and encounters with bears and all the trouble he caused as a boy. Len was fiercely patriotic and watched Fox News religiously, but never on Sunday! He loved to defend his political and religious beliefs and enjoyed debating with anyone who wanted to.  Len never gave up on any project he was given and taught his children to do the same
Len Roie graduated from high school in Riverside California and soon after began college at Brigham Young University. He faithfully served a proselyting mission for The Church of Jesus Christ of Latter-day Saints from 1961 to 1963 in the New England Mission. When he returned from his mission he attended Utah State for one semester then went back to BYU after working for a summer.  As he was returning to Utah after spending Thanksgiving 1964 with family in California, Len was involved in a serious car accident which nearly took his life. He spent a couple of months recovering in the hospital before he resumed his studies at Brigham Young University.
He entered the Army National Guard in 1965 and served honorably in the tank division as an expert rifleman. He was deployed to manage the civil unrest during the Watts riots and was always proud to serve.
In 1970 Len worked part time for a business in Orem, Utah selling Rainbow vacuum cleaners. On one momentous day, he was scheduled to demonstrate the vacuum at the home of a young, very pretty single mother of three children named Myra. Len was immediately struck by her beauty and how cute and precocious her three children were.. He didn't convince her to buy the vacuum that day but he did get the girl! He took them to church with him in his student ward to show them off. He bore his testimony that day and joked he was going to make an honest woman out of Myra, which made everyone laugh. On June 30, 1970, Len and Myra were married for time in the Salt Lake Temple of The Church of Jesus Christ of Latter-day Saints and on July 9, 1971 were sealed for time and all eternity in the Logan Temple.
Len was honored to take on Myra's three young children as his own. During that first year, they welcomed twin daughters and Len was overjoyed to adopt Myra's son and two daughters.Over the next several years they were blessed with two more sons and three more daughters. He was so proud of his ten children and boasted about them whenever he could.
Len was awarded his Bachelor's degree in Business Management and Marketing from Brigham Young University in 1982 . After some major health issues and recovery, the family moved to Logan, Utah where Len resumed his studies at Utah State University.  He graduated from USU with a Master's degree in Business Administration and Education in 1986.
Len, Myra and seven of their children then moved to Enosburg Falls, Vermont in 1987, where he taught teens and adults at a vocational school and community college in Albany, Vermont. In 1989, the family moved to Brookings, Oregon and Len taught a variety of classes at the College of the Redwoods in Crescent City, California.  In 1993, after years of continuing health struggles, the family moved back to Utah to be closer to family and better health care. While still recovering, he worked for Pinkertons and then as he regained his health, Len began a new career as Director of Economic Development for Box Elder County in Brigham City, Utah in 1995. After 5 years in Brigham City, Len took a position in the Wyoming Business Council in Rock Springs, Wyoming where he finished his career. He retired in 2002.
Following his retirement, Len and Myra finally returned to his beloved Star Valley to take care of his aging parents. Len said he would never leave Star Valley again unless it was in a pine box and now he will never have to leave his home again. Len will be laid to rest in a beautiful pine box at the Thayne Cemetary next to his mother.
Len was a lifelong member of The Church of Jesus Christ of Latter-day Saints. He consistently attended the temple and Sunday meetings and faithfully served in many church positions until his health declined.
Len is preceded in death by parents, Julia Lillian Livingston and LeRoie Woolley Jr., grandson, Ezekiel Jude Furniss, daughter, Kathryn Ann Woolley Goldsberry, (Darin), and son-in-law, Bret L Corbridge.
Len is survived by his beloved wife of 53 years, Myra (Mylie Lou) of Thayne and nine children, Raini Kay Heap (Todd), Jeffrey William (Jill), Stacey Len Barrett (Bob), Samantha Le Corbridge (Bret- deceased), Jeremy Aaron (Teresa), Kristin Rachael Woolley, Jacob Patrick (Rachel), Rebekah Lillian Furniss (Ryan), Jaimi Nicole Scott. He is also survived by 46 grandchildren, 17 great grandchildren, and his three brothers, Lyndon (Edina), Lorell (Sharon), Laren (Jerrilyn) and many extended family members throughout the country.
A grandson is currently serving a mission in the Dominican Republic and another grandson will soon serve in Germany in October. Many other sons and daughters and grandchildren have served faithful missions and he was so proud of them all.
A brief public viewing will be held on Saturday, August 19, 2023 from 10:00 to 10:45 AM, at the Thayne Stake Center. The public is then invited to enjoy the display tables highlighting Len's life while his sweet wife, children, brothers, and their wives say their last goodbyes and family prayer. The Celebration of Life will be held at the Thayne Stake Center, Thayne Wyoming at 12:00 noon on August 19 2023 followed by interment at the Thayne,Wyoming cemetery at 2:00pm. The graveside service will begin with Military Honors by the VFW Post 4797 in recognition of Len's military service.
*In lieu of flowers please consider donating to help cover the costs of Len's burial and memorial service. We are so grateful for any support you can give.  Donations can be sent to Len Roie Woolley's GoFundMe. https://gofund.me/d90174d6
"God didn't promise days without pain, laughter without sorrow, sun without rain but he did promise strength for the day, comfort for the tears, and light for the way … .we know that with time the good memories come easier than the sorrows and the love never dies."
Let us know what you think!
Tagged:
Len Woolley
Robert VanScoyk
Star Valley Obituaries
Tina Owning
Wyoming obituaries