Independent Obituaries: August 25, 2021
The following obituaries appeared in the August 25, 2021 edition of the Star Valley Independent.
For more area obituaries, please visit Schwab Mortuary.
For more resources including headstones, please visit the Star Valley Historical Society.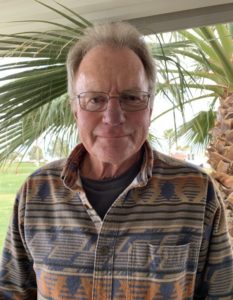 Alan Jay Sessions, age 74, died peacefully at home in Afton, Wyoming on Friday, August 20, 2021.Alan was born on December 19, 1946 in Afton to Marvin and Veda Sessions. He, along with his three brothers: Noel, Vernal and Quinn, learned the value of hard work, a trait that would serve him well throughout his life. Alan loved to work hard! He joined the Wyoming National Guard as a Junior in High School in 1963, where he served 11 years and received an honorable discharge on April 13, 1974. After graduating high school in May of 1965, he attended Rick's Collage for a year, prior to serving a two-year mission for The Church of Jesus Christ of Latter-day Saints in Los Angeles, California from February 1967 to February 1969.
After returning home from his mission, Alan got to work managing Sessions Oil Company for his father. In July of 1969 he met Billie Palmer Sessions and they were married on November 21, 1969 in the Logan Temple. In 1975 he joined the Afton Volunteer Fire Dept. (AVFD), where he served for 37 years, serving four of those years as Fire Chief.
In 2005 he began serving on the board of the Wyoming Retirement System, representing volunteer fireman, a position he held until his death. Alan loved serving in the AVFD, where he made lifelong friendships in Afton and across the state. In 1976 he bought and operated Sessions Oil with brothers Quinn and Noel. In 1980, after-hours and on weekends, Alan built an 8-plex rental property known as the Mountaineer Lodge where he developed an affinity for woodworking. In 1987 he started Mountaineer Oak Products, where he built custom kitchen cabinets. Over the next few years he would become a master carpenter.
On March 21, 1999 Alan married his best friend, Toni Sessions in Las Vegas, Nevada. Together, they owned and operated AJ's Discount Liquor from 2005-2013. They retired in 2013, spending winters in Arizona and summers in Star Valley; fishing, traveling, motorcycle riding, playing chess, and spending time with friends and family.
Alan is survived by: his wife Toni, his brother Quinn, his three sons Aaron, Andy, and Neil, his three stepdaughters Chansy Tatro, Nichole Lee, and Jessie Miller, and 17 grandchildren.
A celebration of his life will be held at the AVFD on Saturday August 28, from 12-2 p.m. followed by a short burial service at the Afton Cemetery.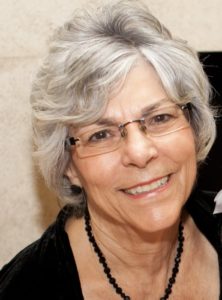 Kathleen (Kathy) Louise Currie Gardner, age 85, passed away August 14, 2021, in Newport Beach, California. She was born on July 21, 1936, to Harold and Ilene Currie in Santa Monica, California.
Kathy grew up in Los Angeles. Her father was a carpenter and worked for the movie studios. Kathy and her sisters enjoyed getting autographs of the movie stars, and hearing about the set of The Wizard of Oz movie. Kathy graduated with Hamilton High's Euphorians class of 1954. She attended many high school reunions and stayed in touch with her high school friends. She attended the University of Nevada, Reno, and Fullerton State University, where she earned a degree in Graphic Design.
One of Kathy's first jobs was in the fabric department at Bullock's Wilshire in Los Angeles. She had a lifelong love of sewing and made clothes for her girls. She also loved quilting and made many quilts for friends, family, and the Wounded Warriors charity. She loved collecting fabric and putting together quilt tops.
Kathy met her husband Dee while both were working for Sav-On Drugs in Los Angeles, and they married in 1956. The family lived in Anaheim until 1976, when they moved to Lido Isle in Newport Beach, where she thrived. She loved playing tennis, going to the beach, attending her book club, her investment club the Wall Street Walkers, and gardening. Kathy enjoyed playing bridge until a few years ago.
Kathy loved her house on Lido Isle and spent lots of time and energy decorating it, especially in anything black and white. She loved to entertain, as her many sets of China dishes attest to. And she would make waffles or offer ice cream or candy to anyone in her home. Kathy always loved having flowers in her house and in her garden. She spent hours puttering in her yard. She visited Sherman Gardens in Corona del Mar as often as she could.
Traveling was a big part of her life. She and Dee often traveled to Wyoming, Lake Tahoe, and Hawaii and took many ski vacations.
Kathy took each of her granddaughters on a trip to Washington DC or Europe when they turned 12. It was a special time for all of them.
She traveled several times to Europe with friends and her sisters, and to Japan and Australia to visit granddaughters studying abroad.
Art was always an interest of hers, and the family visited many art galleries and museums. She enjoyed working for an advertising agency and St. Andrews church where she used her design skills. She volunteered at church, and for charities that fed the homeless, a special concern of hers.
Kathy will be remembered for her enthusiasm and positive attitude, and love of her family.
Kathy is survived by her daughters Karen George (Joey) of Ames, Iowa, and Susan Sanders (Dana) of Newport Beach; five granddaughters, Allison Sanden (Drew), Evan Schaeffer (Geoff), Mallory Gillett (Alan), Caitlin Divola (Mark) and Brooke Ballon-Landa (Eric); and eight great-grandchildren, Morgan and Logan Sanden, Jolyne Schaeffer, Riley and Dean Gillett, Charlie and Ella Divola, and Cate Ballon-Landa. Kathy is also survived by sisters Sheila Stark of Sun Valley, Nevada, and Virginia Vielle of Sparks, Nevada, many close friends, and her devoted caregivers. She was preceded in death by her parents and her husband L. Dee Gardner.
A Celebration of Life will be held at a later date. In lieu of flowers, the family requests that donations be made in her memory to World Vision, PO Box 9716, Federal Way, WA 98063, or Operation Smile, 3641 Faculty Way, Virginia Beach, VA 23453.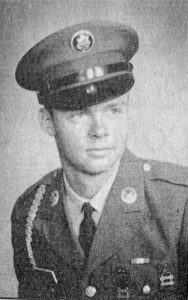 Clayton Wirt "Kelly" Mackey III, 73, went to his eternal home on Saturday, July 24, 2021.
He was born on July 23, 1948, in Steyr, Austria to Clayton Wirt Mackey, Jr. and Erika Steffe Mackey. He honorably served his country in the United States Army for over 20 years. On May 23, 1969, Kelly married Janice Heap in Monte Vista. Kelly was a member of The Church of Jesus Christ of Latter-Day Saints and has held many callings in the Church. He enjoyed golfing, bowling, fishing and gardening.
He is survived by his wife Janice Mackey, his children, Kimberly (Darrell) Mackey-Canty and Clayton Daryl Mackey, his grandchildren, Dashawn (Heather) Mackey, Raymond Canty, Tiana Canty, Daryl Tyler Mackey and Kaylee Marie Mackey, four great-grandchildren and his siblings,Anne Henningsen and Erik Mackey as well as numerous nieces, nephews and extended family.
Clayton is. preceded in death by his parents and his sister Sandra Bukovsky.
A visitation was held from 6-8 p.m. on Thursday, August 5, 2021, at the Rogers Family Mortuary in Monte Vista as well as from 9-9:45 a.m. on Friday August 6, 2021, at the Rio Grande Ward of The Church of Jesus Christ of Latter-day Saints with the service following at 10 a.m. Interment followed the services in the Homelake Cemetery.
Contributions in his memory are suggested to the Conour SLV Animal Shelter and may be made in the care of the funeral home office.
Rogers Family Mortuary of Monte Vista is in care of the arrangements. Online condolences may be left by visiting his obituary at www.rogersfunerals.com.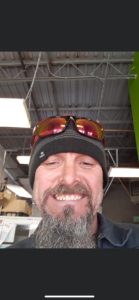 Matthew Clinton McNeel, age 48, passed away August 15, 2021.
Matt was born in Huntington Beach, California on June 12, 1973, to Penny Heap McNeel and Raymond Waugh McNeel. He grew up a happy boy who loved adventure. He grew into a man who still sought after it. Matt enjoyed riding bikes of all kinds, fishing, camping, working, and spending time with friends and family. He was an excellent carpenter, landscaper, mechanic, and all-around handy man. If you needed it done, he could do it.
He loved his family fiercely and was loved just as fiercely in return. He would give you the last dollar in his wallet and the shirt off his back if you needed it. He was a little rough on the outside but on the inside, was a precious gem. He was easy to love and could always make you laugh or smile.
Matt was preceded in death by his father, Raymond Waugh McNeel, maternal grandparents; Forrest Joel Heap and Nada Jean Taggart Heap, paternal grandparents; Glidden McNeel and Elizabeth Hibben McNeel. Matt is survived by his mother; Penny Heap Lowe (Allen), sisters; Amy Chord (Rodney), Audra Shumway (Todd), Jana Bryant (Bill), his children; Natalie Jensen, Taylor Lowe, Boston Lowe; and 11 nieces and nephews.
Family memorial services were held in Logan, Utah Monday August 23, 2021 at 10 a.m. Viewing was at 10 a.m. at the Allen-Hall Mortuary. Interment was at The Logan City Cemetery.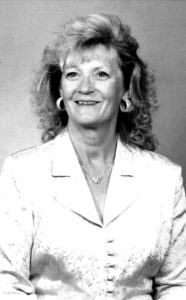 Verla Dabel Melvin, was born October 29, 1944 in Afton, Wyoming, the fourth of five children. She was born to Wilford and Ruby McCoy Dabel. She peacefully returned home to Our Father in Heaven on August 1, 2021, having lost her battle to cancer.
She was born and attended school in Star Valley, WY. She married her first husband in August 1961. Together they had four children, Michyle M Miller (Afton, WY), Janette (Larry) Dougherty and Karen Miller both of Roy, UT. She was preceded in death by her son Dewayne G Miller.
Verla met and married the love of her life Ray Melvin, May 12, 1979. The marriage brought two more children, Steve Melvin and Lori Fontaine. Ray and Verla moved to Afton, WY in 1980 where they ran and later bought the Sundowner Restaurant.. They moved to Roy, Utah in 1988 where they resided for 30 years. Verla enjoyed a career of 21 years at IRS.
She enjoyed camping, family reunions, traveling cross country, watching scary movies, loved watching grandchildren and great-grandchildren swimming and playing in her backyard. She loved making her yard beautiful and sitting watching the humming birds first thing in the morning. She loved the holidays. Christmas and Thanksgiving were her favorite to enjoy with family. She loved to dress up for Halloween.
Verla is survived by her three daughters: Michyle, Jan and Karen. 14 grandchildren, 32 great-grandchildren and one great-great-grandchild. Four siblings: Carol Thornton, Donna Vanderkooi, Carl Dabel, Carma (Al) Summers.
She is preceded in death by her husband Ray Melvin, son Dewayne, three grandchildren: Heather, Tyrel and Samantha. Her brother Grant, sisters Rita and Gale. All born and became family when grandma married Grandpa Dabel.
Let us know what you think!
Tagged:
Alan Jay Sessions
Clayton Wirt "Kelly" Mackey III
Kathleen (Kathy) Louise Currie Gardner
Matthew Clinton McNeel
Verla Dabel Melvin