Independent Obituaries: February 6, 2019
The following obituaries appeared in the February 6, 2019 edition of the Star Valley Independent.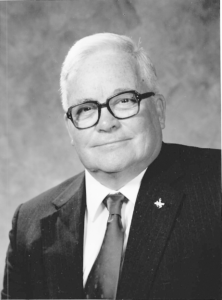 Jermy Wight, age 92, passed away on January 29, 2019 in Yuma, Arizona. Jermy was born in Gebo, Wyoming to Jessie and Mary (Lewendowsky) Wight. He is preceded in death by his parents and all six siblings, one grandson, and wife Letha "Billie" (Dunn) Wight. He had many adventures in his 92 years. He was a distinguished soldier, fighting on the front lines in Germany during WWII, a mentoring social worker and boy scout leader, a leader of several State of Wyoming departments. He was a llama trekker to Yellowstone. He was a historian and author, especially concerning his fascination with the Lander Trail, and a restorer of historical artifacts, a builder of museums. He was an active member of the The Church of Jesus Christ of Latter-day Saints. He left thousands of memories and stories. (Please see Independent notes in this edition of the Star Valley Independent.) Jermy is survived by his wife Grace Riley Wight of Yuma. He is also survived by his three daughters; Peggy (Victor) Staley of Basin, Wyoming , Becky (Richard) Hohmann of Coleman, Texas and Amy Wight of Laramie, Wyoming. He leaves numerous grandchildren and great grandchildren. In the summer, when the snow melts in his beloved Bedford-Star Valley Wyoming, his remains will be interred at the Bedford Cemetery next to his wife Letha "Billie."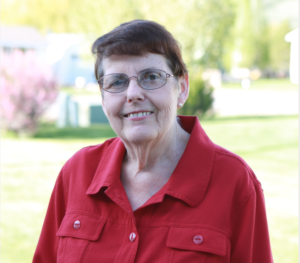 Karen Doris Smith Merritt at the age of 79 passed away at home February 1, 2019. She was determined that when it was time to go she wanted it to be quick and while she was still independent. She was blessed to be able to do just that. She felt that she had lived her life fully and was ready to go at anytime. She had been separated in death from her eternal companion for the past 20 years almost to the day.
She was born October 9, 1939 in Fairview Wyoming to Leo Max Smith and Doris Rich Davis. She was raised on the ranch along with her older brothers, Dwain and Davis and her younger sister Norma VanScoyk. After graduation from Star Valley High School, she attended LDS Business College. Soon after graduation she worked in Salt Lake City for the Salt Lake Transfer Company. During her time in Salt Lake City, she was courted by Jerry Merritt and were eventually engaged to be married. Shortly after their engagement Jerry decided to serve an LDS mission and was called to the Central America Mission. It wasn't long before Karen put in her mission papers and was called to serve in the Central Atlantic States mission.  Jerry returned home from his mission before Karen and often said that he was a returned missionary that was waiting for a missionary. After her return they were soon married on May 16, 1962 in the Idaho Falls Temple. They started their life together in Salt Lake City, Utah. The first few weeks of their marriage they skipped church to sleep in and laze about. After a few weeks they realized they needed to repent and from then on it was rare for them to not attend their church meetings. Much to the chagrin of their children when on family vacations, church was always on the itinerary. It didn't take long before they returned to Star Valley Wyoming and bought a corner lot in Afton with a small starter home and an apple orchard. During their marriage they have lived in Albany Georgia, Bountiful, Logan, Brigham City, and Lewiston Utah and after each move they always returned home to Star Valley. She loved the gospel of Jesus Christ and had a firm testimony in her Savior Jesus Christ. This was demonstrated by her diligent service in church callings and fellowshipping friends and neighbors. She was a devoted and attentive mother. She really enjoyed painting, card making and other crafts. She often invited friends over to enjoy some time crafting at her kitchen table. She loved making small gifts and giving those to friends and family. Last year she made a little birthday gift for every sister in her ward. She loved serving in the temple, indexing on Family Search, serving on many humanitarian committees and an active member of the Daughters of Utah Pioneers.  She loved having her family come visit and often after they had spent time and had left her alone in the quiet she would wish they would turn around and come back with all their noise and clutter.  She is preceded in death by her parents, her two brothers, Davis and Dwain Smith, and her husband Jerry Dennis Merritt. She is survived by her sister Norma Smith VanScoyk currently residing in Thatcher, Arizona; children, grandchildren and great-grandchildren; daughters, Alicia Merritt and husband Joel Larsen of West Valley City, Utah, Valerie Merritt and husband Laron Anglesey of Fairview, Wyoming, Jerolyn Merritt and husband Steve Wideman of Hurricane, Utah, son Jeremy Merritt and wife Jennifer Price of Layton, Utah, daughter, Kern Bee of Salt Lake City, Utah, and son, Jared Merritt and wife Sandra Vergaray of Good Year, Arizona, grandchildren: Kelly Larsen (wife Amber Evans), Alan Larsen, and Melanie Larsen Kendall (husband Herbert Kendall), Mindy Anglesey McMahon (husband Tony McMahon), Jason Anglesey (wife Whitney McFarlane), Trevor Anglesey (wife Rachel Jenkins), Nicole Angelsey, Kristi Brosius Plowman (husband Dale Plowman), Kimberly Brosius Thongrit (husband Nick Thongrit), Tyler Merritt, Amy Merritt, Sydney Merritt Larkin (husband Gage Larkin), Andrew Ball, Ryan Ball, Gwenna Merritt, Allison Merritt and Damon Merritt, great grandchildren: Koleea and Kayson Burton, Talon McMahon (Mindy), Jaxon and Evan Larsen (Kelly), and Ezra Thongrit (Kimberly).
Funeral Services will be held on Wednesday, February 6, 2019 at 1 p.m. in the Afton 4th Ward Chapel. A viewing was held Tuesday, February 5 from 6-8 p.m. at Schwab Mortuary.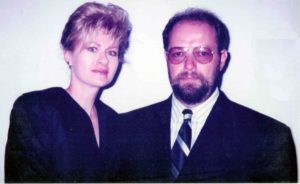 Kitty Elena (Allred) Dory passed away surrounded by loved ones on February 2, 2019 after a brief illness. She was born to Marion (Clinger) and Leslie E. Allred on September 3, 1961 in Afton, Wyoming.
Kitty graduated from Star Valley High School in 1979, met the love of her life David (Hunky) Dory on April 2, 1983, married him on April 2, 1984, accompanied him to Germany where Hunky served in the Army for 2 years, and they shared 35 wonderful years together.
Kitty enjoyed organizing events for the Lady's Tea Guild. Tammy Spracklen took this photo at their
She is survived by her husband, Hunky Dory; by her brothers and their wives: Larry and Annie Allred, Lloyd & Jackie Allred, Dee and Mary Ann Allred; and by numerous cousins, nieces and nephews.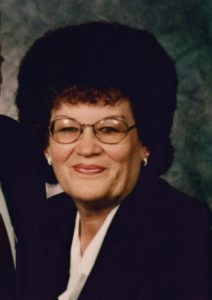 June LaNae Nield Jensen passed away on January 29, 2019 in the Star Valley Care Center, she was 82 years old.  LaNae was born on the 23rd of May 1936 in the family's old white house on Nield String, to Rollo Nield and June Steed Nield. There were six kids, LaNae being the oldest then Karen, Boyd, Reed, Farrell, and Ted. LaNae was also the oldest granddaughter of Ben and Ada Nield.  She attended school in Afton, Wyoming, and was a lifelong member of the Church of Jesus Christ of Latter-day Saints. She grew up working, doing all the chores that go with a farm life. Helping milk the cows, helping in the hay field, and going on cattle drives when they ranged the cattle up Greys River. There she liked staying in tents and having breakfast over the campfire that her grandpa used to fix.  Later in her teenage years many kids her age would go to dances on Saturday nights at the Valleon Hotel. It was at these dances where she met her husband Eugene Jensen. In 1954 on the 27th of May, Gene and LaNae drove up to Jackson in Gene's 49 Ford. They took both their mothers with them and were married.  They had four sons and a daughter Brad, Kirk, Rex, Deanne, and Rod. After they were married they tried to stay in the valley for a while looking for jobs, but all they could find was seasonal work, so in 1958 they moved to Salt Lake City and stayed there for two years. In September of 1960 they made their way to Climax, Colorado, and a year later moved to Leadville. They moved to Salida in 1964, and in 1968 they moved to Colorado Springs until 1978. When all the kids were grown, they bought a fifth wheel trailer following the construction work, and moving to various places in Colorado and Utah. In 1986 Gene and LaNae decided to go back to Star Valley for retirement and made their home in Auburn. LaNae was so glad to be back with all her friends and family. LaNae loved her family so much they were the most important thing to her. She was such a good cook, and homemaker. Gene and LaNae were sealed in the Idaho Falls Temple on July 23, 2010.  LaNae was preceded in death by her parents, and brothers Boyd, Reed, and Ted.  She is survived by her 4 sons, and a daughter Brad, Kirk (Barbara), Rex, Deanne, and Rodney. She had 17 grandchildren, 15 great grandchildren, and one great great grandchild. She will be loved and missed.  Services were held in the Meadows Ward Chapel on February 2, 2019. Internment was in the Afton Cemetery.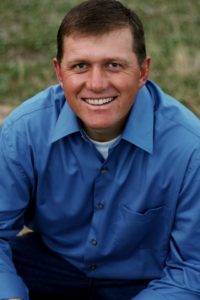 Marion Dean Robinson at the age of 44 has taken off his farm gloves and hung up his hat for the last time. He has taken his love for his family, neighbors, and mankind to a new neighborhood. Marion was born on November 22, 1974 in Afton, Wyoming to Bruce and Joyce Robinson and was brought back to the family farm in Bedford that he would love and work for most of his life. He was taken home to his Heavenly Father on January 28, 2019 after a car accident on the way home from a wonderful day on the ski slope with his youngest son, Anson. He graduated from Star Valley High School in 1993. He served a mission for the Church of Jesus Christ of Latter-day Saints in the Nebraska Omaha Mission. Shortly after he returned from his mission, he married his high school sweetheart, DeeAnne Call on June 15, 1996 in the Logan, Utah temple. Their family grew to include two wonderful sons, Soren and Anson. He earned a Bachelor's Degree in Human Resource Management from Utah State University in 2000. Shortly after his graduation he returned to run his family farm as a fourth- generation owner. Throughout his life, he also loved being involved in many things including church and community service, scouting, music, wrestling, football, and basketball. Marion was known for his love for his family, his love for his friends and his love for his neighbors. And who were his neighbors? He allowed Jesus Christ to identify his neighbors, See Luke 10:29-37. He is survived by his wife, DeeAnne; his sons, Soren and Anson; his parents, Bruce and Joyce; and his siblings, Nalene, Ray, Cal, Melvin, Camille, Gail, Annette, and Robert.
He was preceded in death by his brother, Lane.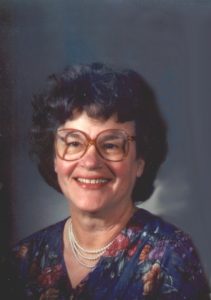 Sybil Haderlie Warnock passed away on Saturday, February 2, 2019, of causes incident to her age.  She was born August 25, 1929, on the family ranch near Thayne in the most beautiful place on earth, Star Valley, Wyoming (correctly pronounced STAR Valley). She joined her older brother, Van K, whom she idolized, in the family of Oliver Romeo and Tressa Elizabeth Kennington Haderlie. Eventually two sisters and three more brothers joined the family. Momma's first love was the gospel of Jesus Christ, and that influenced all her life activities. She had an idyllic childhood on the family ranch where she played on 'the hill' behind the house collecting wild flower bouquets for her mother, playing house in the cave and riding skis and sleds over the fences when they were covered with the deep snows of winter. Momma is survived by her children: D (Cindy), Becky (Bob Gilbert), Rosalie, Debbie (Kim Moulton), David (JaNae), Susan, Marianne (Tony Carroll), Elizabeth, and Daniel (Janet); 29 grandchildren and 26 great-grandchildren (and counting); siblings Milton (Louise) Haderlie, VaLoy Anderson and Marilyn Lundberg; sisters-in-law Arda Jean Christensen, Irva Leora Larson, Bernice Haderlie and Shirley Haderlie.  She was predeceased by her parents; husband; brothers Van K Haderlie, Ralph K. Haderlie, and Brent K. Haderlie; daughter Elizabeth; grandchildren: Lexia Melissa and Clayton. Funeral services will be held on Friday, February 8, 2019 at 12:00 noon in the Sigurd Ward Chapel where friends may call from 10:30 – 11:30 a.m. Burial will be in the Sigurd Cemetery. Funeral Directors: Magleby Mortuary, Richfield, Salina and Manti. Full obituary and guestbook at www.maglebymortuary.com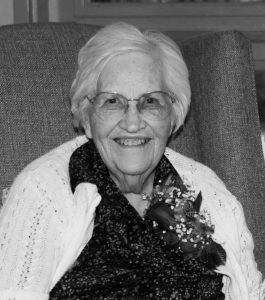 Thea Harrison Simpson passed away on January 29, 2019 at the age of 90. She died from natural causes. Thea Harrison Simpson was born on October 26, 1928 at her home in the small town of Osmond, Wyoming. She was the first born child to Almon and Mary Chadwick Harrison. Thea had four younger siblings. Kay, Ranae, Orval and Dee.  Thea grew up in Osmond and Afton. She graduated from the Church of Jesus Christ of Latter-day Saints Seminary and Star Valley High School in 1947. She later attended LDS Business College. When Thea was 12 years old, her parents bought an old piano for $60. She was so thrilled and started taking lessons right away. She became an accomplished pianist who played in many religious settings. She loved playing the organ at church and especially enjoyed her opportunity over many years to play songs for the primary children to sing. Thea used her talent to enrich her life and the lives of others.
She married Boyd Simpson in 1950 and together they raised four sons: Steven, Nolan, Evan and Dahl, who all currently live in Star Valley. Their married years began on the family farm just north of Thayne. After 12 years, they sold their part of the farm to Boyd's brother Jess. Boyd and Thea then purchased and operated the Farmers Feed Store located in Thayne. They were successful business owners for 27 years.
Thea had a valiant testimony of Jesus Christ which was evident in the way she served others. She had a variety of church service opportunities which included ward and stake primary president, pianist for multiple auxiliaries, primary teacher and visiting teacher.  In 1990, Boyd and Thea served a mission for The Church of Jesus Christ of Latter-day Saints in Tennessee. It was a crowning part of their senior years. Upon returning home, they continued their service in the Idaho Falls Temple which lasted for more than 15 years. They loved helping in the church and wanted to set a good example for all their posterity.
Thea was preceded in death by her husband, Boyd, her parents Almon and Mary Belle Chadwick Harrison, siblings Kay Harrison and Ranae Bondoc; also daughter-in-law Kathy Schwab Simpson and granddaughter-in-law Crystal Simpson. She is survived by her four sons, Steven (Rebecca) Simpson of Thayne, Nolan (Kaylene) Simpson of Thayne, Evan (Bev) Simpson of Afton, and Dahl (Christina) Simpson of Afton; two brothers, Orval (Lyn) Harrison of Salt Lake City, and Dee (Donna) Harrison of Riverton, Wyoming, along with 19 grandchildren and 47 great-grandchildren.
Tagged:
Jermy Wight
June LaNae Nield Jensen
Karen Doris Smith Merritt
Kitty Elena (Allred) Dory
Marion Dean Robinson
Sybil Haderlie Warnock
Thea Harrison Simpson