Independent Obituaries: January 18, 2023
The following obituaries appeared in the January 18, 2023 edition of the Star Valley Independent.
For more area obituaries, please visit Schwab Mortuary.
For more resources including headstones, please visit the Star Valley Historical Society.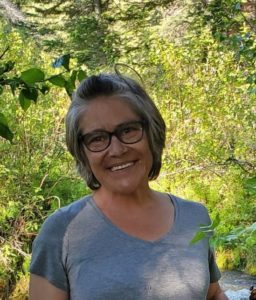 Inez Doreen Young, 56 of Etna, Wyoming passed away unexpectedly at home January 8, 2023 at 4:34 pm. She was born August 16, 1966 to the late Carol Parker and Gary Young.
Inez is survived by her children Nick (Megan) Young and Jasmine (Adam) Jobes; siblings Pam (Corey) Wolfley, Amanda (Alan) Anderson, Leon (Amanda) Parker; grand-children Anthony, Case, Elsie, Harper and Leticia. As well as multiple nieces and nephews.
In addition to her parents, Inez was preceded in death by her Step-Father Harold Heikkinen, Uncle Robert, siblings Bobby and Edward and special friend, Jean Sallgren.
Inez was a free spirit who loved her family furiously. She enjoyed living in Wyoming for the last couple years; it was her one piece of paradise. Inez enjoyed writing and dreamed to one day write a book.
Inez will live on forever for anyone who knew her through vivid memories such as her smile, giant laugh, telling scowl, her karaoke voice, and signature Obsession perfume.
A Celebration of Life will be held in Muskegon, Michigan and will be announced at a later date.
"I'm a rebel just for kicks man, I've been feeling it since 1966 man, might be over now but I feel it still."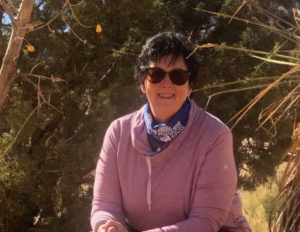 Valerie Jean Haderlie, 69 of Afton, Wyoming passed away at home on January 8, 2023 after a short, courageous battle with pancreatic cancer. Valerie was born March 31, 1953 to Don Wayne and Myrna Lucille Jones Hansen. She was born in Riverton, Wyoming where her Daddy worked for the Farmers Home Administration. She was the couple's first child. After the little family moved to the Big Horn Basin where Don was the FHA County Supervisor, her four brothers came along: Rick, Dean, Mike and Jerry.
When Valerie was nine, her dad was transferred to be the County Supervisor for Lincoln County and the family moved to Afton, Wyoming. Valerie graduated Valedictorian of the SVHS Class of 1971. She was accepted into the Honors Program at Brigham Young University, earned her bachelor's degree and teacher certification in English and Speech, and graduated cum laude from BYU in 1975.
Val started dating Alan Haderlie when she returned to Provo after student teaching for a semester in Roosevelt, Utah. Their courtship back in Afton after graduation was complicated, though, because Alan was working all week in the Hoback. By June 12, Val was flat on her back on a Stryker frame after wrecking a motorcycle coming out of Swift Creek Canyon. She had broken three vertebrae and several ribs and was confined to that special flip-over bed for three months. Alan visited her bedside on weekends and they made each other laugh. They were engaged on New Year's Eve of 1975 and married February 20, 1976. To their union were born six beautiful, dark-haired children; Darcy, Derek, Decia, Dustin, Devry and Darrin.
Val taught piano lessons before school and after school for many years and for 13 years, she also taught children's performance classes, directing 26 stage concerts, each complete with a slideshow comprised of individual photos of every one of her students. Valerie was also able to realize one of her life-long dreams when she was hired as a teacher at Swift Creek High School. Oh, how she loved the students of this school and they loved her.
Val loved to travel and eventually talked Alan into traveling with her. Some of their favorite places to visit were Hawaii, Mexico, Hurricane, Utah and Disneyland.
This spring, Alan had an art studio built for Val where she could do her watercolor painting and teach her art classes. She loved, loved, loved the studio which is decorated like a beach cottage with a wall-size mural of the ocean. Val spent every spare minute in her studio, except in the summer evenings when she could sit outside holding Alan's hand and visiting with him.
Val was an active member of the Church of Jesus Christ of Latter-day Saints. She served in several presidencies including Relief Society, Young Womens, and Primary. She also served three different times as Gospel Doctrine teacher. Her favorite calling was teaching Primary. She loved serving in the Star Valley Temple baptistry every Wednesday evening with Alan and their youngest son, Darrin and did so for almost six years.
Val is proceeded in death by her father, Don, her mother, Myrna, her son, Derek, her daughter, Decia, her infant granddaughter, Olivia, her grandson, Ryder and her nephews Tony and Donovan.
She is survived by her beloved husband, Alan, and her children Darcy (Preston) Skaar of Menan, ID; Dustin (Ashlee) Haderlie of Afton; Devry Taylor of Afton; Darrin Haderlie of Afton. She is also survived by her brothers Rick (Sherri) Hansen, Dean (Deb) Hansen, Mike (Vandi) Hansen, Jerry (Jennie) Hansen and her 11 adored grandchildren: Preslee, Bridger and McCoy Skaar; Taylor and Brock Haderlie; Brytin, Ashtin and Westin Haderlie; Carley, Quill and Kolt Taylor.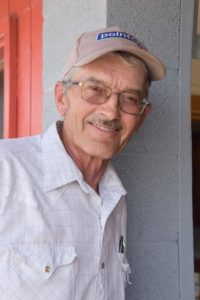 Ernest Edward Clark, 71, of Osmond Wyoming, passed away on January 3, 2023 in his home surrounded by his wife Kathy, and his children Michele, Stacey, Tona and Dirk.
Ed Clark was born October 8, 1951 in Afton Wyoming to Delbert and Osa Joy Clark. He grew up in Smoot on a dairy farm where he developed his strong work ethic, love for his family, and love for animals.
Ed met Katherine Sue Johnson in May of 1970. They started dating each other. They spent time driving around Star Valley, small hikes in the mountains, and sharing time with one another. They married each other in Jackson Hole on December 9, 1970. Three days later he deployed to Vietnam to serve his country. He served for 13 months in Vietnam and was returned safely to his home in Afton.
Ed and Kathy had four wonderful children. Michele Clark (Jerry Mooney), Stacey Rollins (Ron Rollins), Tona Foster (Mike Jones), and Dirk Clark (Jessica Clark). Ed and Kathy Clark focused on raising their children with morals and values in line with The Church of Jesus Christ of Latter-day Saints.
Ed's hobbies included raising cattle, snowmobiling, hunting, logging, riding horses and being a magnificent provider for his family.
Ernest Edward Clark was pre-deceased by Delbert Clark, Osa Joy Clark, and Jeffrey James Clark. He is survived by Kathy Clark, Michele Clark, Stacey Rollins, Tona Foster, Dirk Clark, two brothers, two sisters, 23 grandchildren, and nine great grandchildren.
Services were held at the Osmond church on Friday, January 6, 2023 at 1 pm.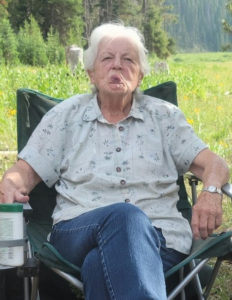 Wilda Harmon was warmly welcomed into the Bitter Creek home of Lenora Barrus and Orson Willis Harmon on August 20, 1941. Louise was eight, Mont was six, Lyman was Lyman. They were entranced with this precious baby. Eileen joined the family eight years later, and Naunie five years years after that.
She remembered her childhood in Fairview fondly. Filled with cousins, making your own entertainment, lots of hard work and lots of love. She was very responsible and a very capable child. Wilda always worked along side the boys in the hay field, with a team and a rake. She inherited the cow milking duties when her brothers had other jobs, milking the entire herd twice a day, early and late, and still made it to school on time. She was a brilliant student in school, tutoring others and earning top honors at Star Valley High School.
May 28, 1960, Wilda married Gus Wells, and welcomed Sandi, Sherri, Jay, and Derrick. After moving to Cheyenne, she and Gus ran a gas station. Wilda did all the book keeping, pumping gas, and repairing tires with her children in tow. She was trusted and admired as a manager at a doctors office and used her innate nursing skills to serve far beyond her required accounting duties.
She was a wonderful caregiver for Gus for long months, and helped many of her family with medical issues doing all she could to bolster their recovery. She sacrificed her comfortable life in Cheyenne and moved to Fairview to help take care of her parents, making sure Nora could live out her life at home as she desired.
Wilda worked so hard as a custodian at Star Valley High School, and always took pleasure in a job well done. She became a listening ear for those young people, and helped council and guide so many of them. She was honest and trustworthy and went the extra mile in her work at Wyoming Woolens. In her last years she was a stalwart for the humanitarian program. Even when she was ill she spent hours doing what she could unpicking seams from sheets to be used as quilt backs.
She was always very frugal and always stretched meager resources. She hated anything to go to waste. Her door was always open, and many friends and family members were sheltered within her home. No matter who was in need, if she could help, she did.
She furnished the sacrament bread for Fairview and Bitter Creek for many years. Quiet, dependable, unheralded service. She depended on prayer in her life through her many trials and struggles.
Wilda was preceded in death by her husband Gus, two sons, Jay and Derrick, her parents, Willis and Nora Harmon, brothers Mont and Lyman and sister Louis Yeaman.
She is survived by her daughters, Sandi Wells, and Sherri Smith, eight grandchildren: Markell Dean, Candice, Laycee, and BreAnna Dillon, Tony Wells, Alysha Cota, DJ Wells, Brock Smith. five great grandchildren: Derrick Nicholas Wells, Gabriella Wells, Maxsen Cota, Anthony Wells, and Logan Jensen.
Let us know what you think!
Tagged:
Ernest Edward Clark
Inez Doreen Young
Star Valley Wyoming obituaries
Valerie Jean Haderlie
Wilda Harmon
Wyoming obituaries