Independent Obituaries: June 24, 2020
The following obituaries appeared in the June 24, 2020 edition of the Star Valley Independent.
For more area obituaries visit Schwab Mortuary.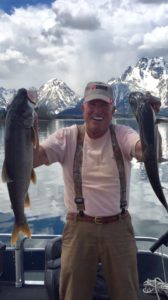 On Monday, June 15, 2020, Burtis Leon Roberts passed away at his childhood home in Etna, Wyoming. Burtis was born on September 10, 1943, the fourth son of Cyril and Lois Roberts. He grew up enjoying all the wonders of Star Valley; hunting, fishing, camping and working hard. He graduated from Star Valley High School, class of 1962. He was proud to have played on the first Star Valley High School football team to win a state championship.
After high school Burtis served a mission for The Church of Jesus Christ of Latter-day Saints in Ontario, Canada. He loved sharing the gospel. His testimony was shared throughout his life to anyone, sometimes much to his children's embarrassment. However, his ability to 'visit' with anyone about anything was a lesson not lost on those who knew him. He was always a missionary and so proud of his children and grandchildren who served and are currently serving missions.
Burtis had many good friends in life. Two of his closest friends were Dick Jorgenson and Rex Brown. They were both true friends throughout his life and have had many adventures over the years. Burtis and Dick met while serving in the National Guard. Rex and Burtis were childhood friends.
While working summers in California and going to school at BYU during the school year, he met his eternal companion, Teresa Fletcher. They were married in the Salt Lake Temple August 30, 1968. They moved to California and had their first son, Trevor. The next move took them to Salt Lake City, Utah where their daughter, Courtney was born. Burtis couldn't stay away from his mountain home, so he moved his young family to Freedom, Wyoming in 1973, where their son, Fletcher and daughter, Alison were born. They raised their family in Freedom until moving to Etna in 2008.
While living in Star Valley, Burtis worked in the mines in Soda Springs, then for most of his career worked for Lincoln County Road and Bridge. While working these jobs, he started Deer Creek Construction, in which he did backhoe, dump truck and loader work on the side. After retirement he and his brother started Star Valley Storage. One trait Burtis had was the ability to work hard, which he proudly instilled into each of his children. His typical work day was from sun up to sun down, even until the end he was working on one of his many 'projects'.
During retirement he bought a pontoon boat and discovered the joy of fishing on Jackson Lake. He loved to take his children, grandchildren, friends and acquaintances fishing on the lake. Many of his family's memories are on the boat fishing, surrounded by the incredible scenery of the Tetons.
Burtis was a faithful member of The Church of Jesus Christ of Latter-day-Saints, in which he served in many capacities. During his senior years he worked as an ordinance worker in the Idaho Falls Temple and the Star Valley Temple. A position he loved and where he met many wonderful friends and motorcycling buddies. Four words sum up Burtis; Work, Faith, Family, Fish.
Burtis is survived by his wife Teresa Fletcher, children; Trevor David Roberts (Shelli), Courtney Roberts, Fletcher Dane Roberts (Marissa), Alison Ann Penny (Dustin), and twelve grandchildren; Lexi (Chase Cuillard), Ethan, Tieg, Hanna, Mason, Crew, Beaux, Leah, Liv, Slayden, Ashley and Keira. He is also survived by siblings; Gene (Gale) Roberts, Darrell (Dianne) Roberts, Connie (Kevin) Bowers. He was preceded in death by his father Cyril, his mother Lois, his brothers Norris Roberts, Bryce Roberts and Kendall Roberts, his sisters Leah Joyce and Verla Prescott and grandson Drew Penny.
Services was held at noon on Saturday June 20, 2020 at the Schwab Funeral Chapel in Thayne. A viewing will be held from 10:30-11:45 a.m. prior to the services. Interment will follow in the Etna, Wyoming Cemetery.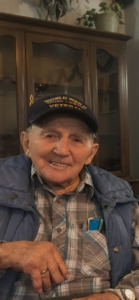 Ivan Keller Bruderer, 94, was born November 26, 1925 in Logan, Utah, to Conrad and Anna Ochsenbein Bruderer. He was the sixth child of 15 children, two girls and 13 boys. Ivan passed away peacefully on June 20, 2020 at his home in Auburn, Wyoming, with his loving wife at his side.
He received his schooling in Logan, Utah. He joined the US Navy in 1944 when he was 17 and served until 1946. He was privileged to watch the original 'little' flag raised on the island of Iwo Jima. When World War II ended, he was honorably discharged from the Navy. He then served a two year mission in the Eastern States Mission for The Church of Jesus Christ of Latter-day Saints. He then finished high school and graduated from Logan High.
Ivan married his sweetheart, Ellen May Keller, on August 19, 1949. Their marriage was solemnized in the Idaho Falls Temple in May 1952.
Ivan was employed at the Northwest Pipeline Company until his retirement in 1985. He was active in the Scouting program for many years and received his Silver Beaver award in 1996. He was active in the VFW in Auburn, Wyoming, and served in multiple positions as an active member of The Church of Jesus Christ of Latter-day Saints. He instilled in his children a love of the Gospel of Jesus Christ and all are active members of the church.
Ivan enjoyed hunting, fishing, camping, snowmobiling, being in the outdoors.
He loved serving the Lord and enjoyed serving in the Temple. From 2001-2003, Ivan and Ellen May served a mission to Switzerland, in the land of his heritage.
During their marriage, Ivan and Ellen May lived in Pocatello, Idaho; Green River, Wyoming; American Falls, Idaho; and Auburn, Wyoming, where they made many lifelong friends.
Ivan is survived by his wife of 70 years and 10 months, their children, RaNae and Wayne Georgeson, Idaho Falls, Idaho; Ron and Joan Bruderer, Rock Springs, Wyoming; Ken and Linda Bruderer, Lorraine, Ohio; Sharon and Lynn Anderson, Idaho Falls, Idaho; Alaina and Bill Funk, American Falls, Idaho; and Brad and Suzzette Bruderer, Rock Springs, Wyoming. Survivors include 27 Grandchildren, 62 great grandchildren, and five great-great grandchildren. He is also survived by one sister, Ruth Swensen, and six brothers; Wesley, Delbert, Raymond, Arvil Dean, Dennis and Edwin Bruderer in addition to multiple nieces and nephews.
Ivan was preceded in death by his parents, seven siblings; brothers Lorin, Alma, Victor, Leonard, Melvin, Howard, and sister Virginia Alder; two grandchildren, Stratton Jay Bruderer and Melissa Nielsen, and one great-great granddaughter, Adalyn James Bruderer.
My Sweetheart Ivan, I love you, forever and ever you'll be mine. Dad, you are deeply loved and will be sorely missed.
The public viewing is Friday, June 26, 2020 from 6 to 9 p.m., at Schwab funeral home, 44 E 4th, Afton, Wyoming. The family funeral is Saturday, June 27, 2020 at the Grover chapel, 1156 Highway 237, Grover, Wyoming, with a family viewing from 9:00-10:45 am, with funeral services beginning at 11 a.m.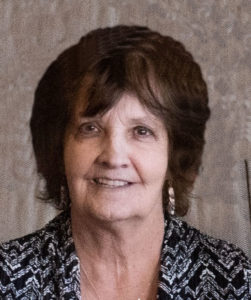 Our precious mother, Mary Kaye Robb, passed away peacefully on June 22, 2020, surrounded by the people she held most dear.
Mary Kaye was born on April 1, 1947 in Afton, Wyoming, to E. LaVere and Deon Kennington Johns. She was the third of four girls. She had very fond memories growing up in Star Valley and would visit any chance she got throughout her adult life. Star Valley was always home to her. She graduated from Star Valley High School in May of 1965. Following graduation, she attended Ricks College in Rexburg, Idaho for two years and then attended Utah State University in Logan, Utah, where she studied and earned a degree in Elementary Education and Child Development. Mary Kaye met Arlo Robb in 1966 and they were married on June 28, 1968 in the Logan, Utah Temple; they later divorced.
She began her teaching career in 1969 as a kindergarten teacher in Mancos, Colorado. She loved teaching kindergarten. She took a brief hiatus to raise her family, but missed the classroom. She began teaching at Kemper Elementary school in Cortez in 1983 as a Special Education teacher. Her principal at Kemper finally talked her into a classroom teaching 2nd grade until she retired in 2009. Teaching and loving children has always been a central piece in her life. She received her Masters degree from Adams State University in 2004. She always wanted to set an example for her family and show us her belief of how important gaining an education was.
Mary Kaye loved serving. She was an active member of The Church of Jesus Christ of Latter-day Saints. She held many positions during her lifetime of service in the Church, but she loved her time in the Relief Society as well as serving in both the Monticello and Ogden temples. She looked forward each week to spending hours in the temple feeling the love of her Savior. She has always held a strong, fervent testimony and love of Jesus Christ. She trusted Him and He has blessed and enriched her life. When she prayed, you could feel how close of a relationship she had with her Savior. She kept telling us, "I want to endure to the end."
Mary Kaye had many hobbies and interests throughout her life. She enjoyed sewing from a young age. She sewed her wedding dress, clothing for her kids, blankets, and numerous other things. She showed her family love by cooking for them. She made sure her boys had a hot breakfast each morning before school, even when they had classes at 6:30am. She always liked to try new recipes. Her kids and grandkids will remember her homemade bread, monkey bread, cookies, homemade granola, and chalupas; these are a few of the things we will miss her making.
Mary Kaye loved many things in life. She enjoyed traveling, sailing, reading, listening to the rain, good friends, and an ice cold Dr. Pepper. Her greatest love was her family. She loved any chance she was able to spend time with her boys and grandchildren.
Mary Kaye is survived by her four greatest accomplishments, Ryan (Kerry), Kyle (Shelby), Adam (Angela), Devon (Michelle); her 14 grandchildren, one great-grandchild, sisters, Carol Sant and Janis Thurman; a host of nieces, nephews, cousins, and many, many dear friends whom we consider family.
At Mary Kaye's request, private family services will be held. In lieu of flowers, please read to a child in Mary Kaye's honor and memory.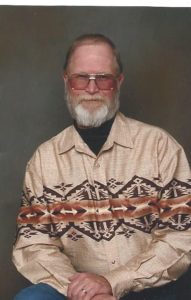 Raymond R. Sawdy was born on October 2, 1949 in Dillon, Montana. He passed away to be with our Lord on June 14, 2020.
Funeral services were held at the Morning Star Baptist Church in Alpine on Friday June 19, 2020 at 3 p.m. with food and fellowship at the church following the service.
Ray was a Vietnam Veteran who served our country from January 1967 to January 1973.
He was an avid hunter and fisherman that enjoyed the great outdoors with his family and various friends loving camping and cooking great food.
He worked for the National Park Service from 1988 at Grand Teton National Park, retiring from Badlands National Park in 2012.
Ray is survived by his wife Barbara Sawdy, his daughter Tammy (Chet) Hampton, his sons Kenton Sawdy and Kip Sawdy, step daughter Tammy Ashton, step sons Montie Clutter, Jeffrey Clutter (Diana), 11 grandchildren and two great grandchildren, and various other family members.
He was preceded in death by his mother Blanche Scott, father Earl Sawdy and sister Adelle Turow.
In lieu of flowers donations can be made to the Wounded Warrior Project.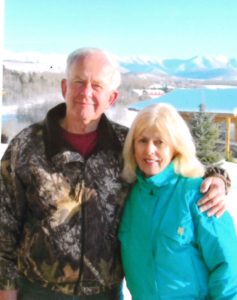 Sandra Carole Fairchild passed away peacefully on June 16th at her Thayne home. Her family was with her at the time of passing. Sandy was born in West Chester, Pennsylvania on May 15, 1939. Her parents, both deceased, were Katherine and Francis Barton. Her only sibling, Dean, is also deceased.
After grades 1-12 Sandy attended and graduated from Lasell University in suburban Boston. Prior to marrying, Sandy was employed by Summit Trust of New Jersey. On June 25th 1960 Sandy and Jim Fairchild, a recent graduate from West Point, were married in Washington, D.C. This June 25th would have been their 60th wedding anniversary.
Sandy supported Jim and her family in many military moves (13) during his twenty year Army career. She made warm, wonderful homes for her family in seven states and Schwaebisch Gmuend. Germany. Her two sons are: Jim Jr of Salt Lake and Douglas of Murrieta, California. Jim Jr was born in Van Nuys, California and Doug at the University of Michigan. Her favorite activities were: arts and crafts, golf, skiing and gardening in addition to rescuing and caring for horses, dogs and cats. Sandy and Jim moved to Thayne from Southern California in 2006.
She is survived by her husband Jim, two sons, two daughters-in-law and four grandchildren. Her first son, James Barton, died shortly after birth. Jim Jr's family resides in Salt Lake and Doug's family in Murrieta, California.
There will not be a service here in Star Valley. The funeral will be held at the family grave site in Kennett Square, Pennsylvania on July 25th. In lieu of flowers, please donate to the Animal Humane Association of Star Valley. We miss her warmth and love very much.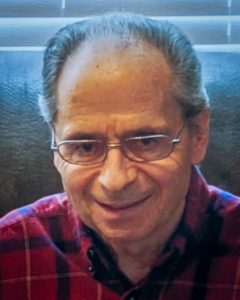 After a lingering illness of some years, Vern D'Orr Child, 75, peacefully passed away on Thursday, 18 June 2020. Vern was born the only son to Albert D'Orr Child and Elnora Hanson in Afton, Wyoming on 3 September 1944. He is survived by his beloved wife of 57 years, Annette E. Christensen; five children – Paul Child (Jackie), Heather Benson (Todd), Holli Hayes (Michael), Heidi Mitchell (Randy), and Herutia Fannin (Patrick); 18 grandchildren; 11, great-grandchildren; and four sisters – LaRue Wright, Jenny Lyn Martin, Diane English, and Claire Lowe.
Vern grew up on a dairy farm on the Idaho side of Freedom, Wyoming (Star Valley). Main Street is the boundary between Wyoming and Idaho.
He learned to value hard work and work well done at an early age. His parents encouraged worthy involvements. Vern was active at school, in church, and with the Boy Scouts of America. He enjoyed music and learned to play his grandfather's trombone. He carried that talent with him into adulthood.
After graduating from Star Valley High School, Vern attended the University of Wyoming (UW) in Laramie. Here, he met Annette in a chemistry class of 70 boys. He may have said, "Chemistry brought us together." They fell in love and married in Idaho Falls on 5 June 1963. Vern graduated from UW with a bachelor of science degree in accounting.
Vern was a CPA and CFO for several companies throughout his employment years in Alaska, Wyoming, Montana, and Idaho. He was involved in the communities in which he lived, participating in the community band and serving on the School Board in Hamilton, Montana.
Vern is known for his mild manner, kind and patient disposition, fun-loving sense of humor, faithfulness to duty and service, integrity, and diligence. He valued health and fitness and started running in 1972. He never gave it up. Vern enjoyed training his dogs, fly-fishing and hunting, auto mechanics, gardening and yard work, woodworking, and dating Annette. As a couple, they liked to dance, watch movies, attend football and basketball games, and to support their children and grandchildren in their many activities. Vern loved the Lord, and faithfully served Him throughout his life. He especially cherished the opportunity to serve as an ordinance worker in the Boise Idaho Temple.
Viewing and funeral services will take place Tuesday, 23 June 2020 at The Church of Jesus Christ of Latter-day Saints Meridian Idaho Stake Building, 3775 E. Ustick Road, Meridian, Idaho. Viewing is open to all from 9:30 a.m. to 10:40 a.m. Due to COVID-19, masks are encouraged along with social distancing measures. Funeral service following the viewing at 11:00 a.m. In compliance with current state health policies, seating is limited. He will be interred in Meridian Cemetery, 895 East Franklin Road, Meridian, Idaho.
In lieu of flowers, please consider donating in honor of Vern to A Better Way Memorial Fund, (208) 322-4663, to help those patients who need hospice care.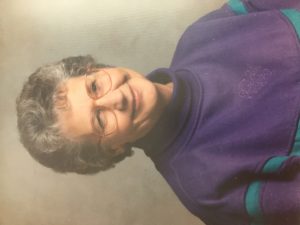 Jeannine Smith Hymas passed away in Aloha Oregon.
A funeral for family only was held on Saturday, June 20, 2020 at 11 a.m. at Schwab Matthews Mortuary.
A visitation open to the public was held on Friday, June 19, 2020 from 6 – 8 p.m.
Tagged:
Burtis Leon Roberts
Ivan Keller Bruderer
Jeannine Smith Hymas
Mary Kaye Robb
Raymond R. Sawdy
Sandra Carole Fairchild
Vern D'Orr Child