Independent Obituaries: June 29, 2022
The following obituaries appeared in the June 29, 2022 edition of the Star Valley Independent.
For more area obituaries, please visit Schwab Mortuary.
For more resources including headstones, please visit the Star Valley Historical Society.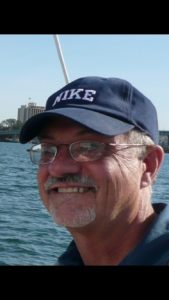 Colin C Jensen, age 78, passed away after a long battle with cancer at home on Thursday June 16 surrounded by his loving family. Colin was born on July 6, 1943 to "Dutch" and Ruby Jensen in Afton, Wyoming. Colin was the younger of two brothers.
Colin graduated from Star Valley High School in 1961. He continued his extensive education for many years graduating in computer science from Utah State University in 1986. After graduation he was employed with the federal government for 40 years working on various projects like the Minuteman Missile Project and F-16 computer systems.
Survived by his wife Karen Jensen, two sons Breck and Jason (Marci), three granddaughters Kaija, Meija, Alaiyah, brother Verdean (Verna) and numerous nieces and nephews.
Colin loved spending time with his grandchildren, loved sailing, and later in life with his neighbor Mike and his granddaughters found joy in beekeeping. Please come ready to celebrate the life of Colin C Jensen.
Memorial Services will be held Tuesday, June 28, 2022 at 11:00 a.m at Lindquist Layton Mortuary, 1867 No. Fairfield Rd, Layton, Utah. Friends may visit with the family from 10-11 a.m. on Tuesday prior to the service. Interment, Bountiful Cemetery.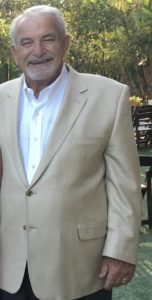 War Veteran, Businessman, Loving husband, amazing father, and grandfather, with the heart of a teddy bear. Larry Canoso died June 14, 2022 surrounded by family. Even in the hospital, Larry was his true self making the nurses and doctors laugh and creating joy in his final days.
Larry was born May 16, 1948 to James and Mary Canoso and grew up in Murray, Utah. Larry proudly attended Judge Memorial Catholic High School where he met his lifetime sweetheart Vicki Nielsen. Vicki and Larry were married on June 8, 1970 and enjoyed 52 years of marriage together raising a beautiful family and being part of the Salt Lake community. Vicki was always the love of Larry's life.
Larry and Vicki had three children; Anthony, Todd, and Ann. So much of their lives centered around the kids. Coaching many teams, running from event to event, and traveling for fun adventures. We joked he was the football whisperer, convincing many moms that football was a great sport and their kids won't get hurt playing it. Larry loved kids and always said he never met a bad kid in his life.
While he had a gruff exterior, he had a kindness and heart that were second to none and kids loved to embrace. This earned him the affectionate nickname of Bear from his grandkids and Big Lar from the kids he coached.
The Canoso's spent many weekends at Lake Powell being with family and friends. Larry always had his best friends Jimmy Ravarino and Jim Genetti by his side and those adventures with their families are lifelong memories he cherished. Larry also loved his trips to Mediterranean Market to grab a bite and visit with his good friend Annette.
Larry had a way with people, and if you met him, chances are he left a lasting impression. He loved telling stories and always found a way to get people to laugh.
The one story Larry was always reluctant to tell was about his time in Vietnam. He was drafted into the Army in 1968 and was awarded a bronze star during his service. The friendships with his platoon continued until the day he passed.
Larry lived out his retirement years in Thayne Wyoming surrounded by not just the beautiful scenery, but beautiful people. They built another family of close friends in Star Valley and cherished the friendships and memories.
Larry is survived by his wife Vicki, sister Marilyn, children Anthony (Brandi), Todd (Nikki), and Ann, grandchildren Carson, Haley, Amanda, Tyler, Max, Molly, and Nate, great-grandchildren Jameson, Heath, and June, and many nieces and nephews.
A celebration of life will be held at a later date.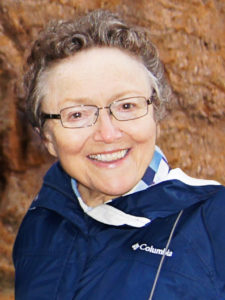 With tender hearts and joyful memories, we mourn the final sunset in the life of our dear wife, mom, grandma, great-grandma, and favorite cowgirl, Sharon Larsen Van Orden.
Born in August 1940 as the second of ten children and raised on her family's farm in Star Valley, Wyoming, Sharon was an honest-to-goodness cowgirl. Life on the farm was often difficult, especially growing up in a home with no indoor plumbing. It was the wild-wild west, only with none of the glamour. Farm chores began at an early age. It didn't matter that Sharon was "just a girl"; she and her siblings had to rise at 5:00 a.m. to help milk the herd of cows by hand in an unheated barn before going to school.
More milking chores awaited them after school, and there wasn't much time for homework. Sharon also hauled bales of hay, rounded up sheep on horseback without a saddle, and worked on and around the farm equipment. Still, there was so much that she loved about farm life, including fishing, riding horses, and rodeos at the Lincoln County Fair in Afton.
Sharon adored her parents and her many siblings. Recent reports from her siblings indicate that even as a child, Sharon was spunky, had a wicked sense of humor, and didn't take any sass. All of these experiences shaped her character and work ethic for the rest of her life.
Upon meeting and marrying the love of her life, Dell Van Orden, in the Idaho Falls Temple, Sharon transitioned to life in the "big city" in Utah. After that, she wrangled only kids and their many pets. Sharon and Dell were married for 63 wonderful years, and together they welcomed six children.
Sharon was completely devoted to her family and loved being a mom. She brought her love of the great outdoors to her family, and was the parent who taught her kids to fish (including baiting the hook) and to look for the deep, quiet spots in the river to drop the line. Sharon is also the one who put the kids on horses and rode with them. She snowmobiled on her family's farm with her kids. She was present and whole-heartedly cheered for the countless academic, athletic, and other endeavors of her children.
She also supported Dell in all that he did, making it possible for him to travel extensively for his work as editor of the Church News, even though it meant she was often left to raise the kids alone for long stretches.
Sharon celebrated each child and grandchild. As a young mother, she took cake decorating classes so that she could make fabulous birthday cakes for her children. She also baked gingerbread houses (from scratch) with elaborate candy decorations. For birthdays, she started a tradition of making "attribute posters," where she described the best qualities of each family member. For years, she also created hand-made, humorous, uniquely-collaged birthday cards for each and every member of her family.
She loved spending time and talking with each grandchild and great-grandchild about their interests, and always had a treat or small surprise on hand for them.
She also loved planting and growing flowers (the scent of lilacs will forever remind us of her). Sharon was a talented poet, an accomplished seamstress, and a happy baker. All her life she cherished her friendships. She was a passionate consumer of the news and loved to stay informed on current events. She was a connoisseur of game shows, with a quick wit and speedy answers to 'Jeopardy' and 'Cash Cab' questions. She enjoyed playing board games with Dell, as well as with the kids and grandkids.
Sharon was never a flashy person; her sparkle came from the inside. Still, she had a love for beautiful jewelry, and would shine with colorful necklaces and earrings. Sharon and Dell also loved to travel; Sharon's travel highlights included visiting 47 states, 7 of 9 Canadian provinces, and 39 national parks.
Her faith in, and love for, the Savior Jesus Christ permeated every aspect of Sharon's life. She was a steadfast, lifelong member of The Church of Jesus Christ of Latter-day Saints who threw herself into every calling she had, and was an especially talented youth teacher. She had the opportunity to attend several spiritual temple dedications with her husband Dell, and these were precious memories to her.
She also loved traveling to Hawaii with President Joseph Fielding Smith and his wife Jessie Evans Smith.
She was proud of her pioneer heritage and the legacy her ancestors left for her. Sharon firmly believed in both the resurrection and forever families, and looked forward to the day when she would return to her eternal home.
Ever kind-hearted and willing to serve, Sharon was a doer of good deeds. She was always willing to lend a helping hand. She was also a pre-DoorDash neighbor who delivered homemade cakes or meals. Likewise, she was a pre-Uber driver for those in need. Most endearing, her playful sense of humor remained with her to the end. Her love of fun and mild pranks (watch out especially on April Fool's Day!) were defining qualities. She liked making people laugh, seeing them smile, and spreading happiness.
Because of the way that she lived her life, one might never have guessed (until it was unavoidably visible in her later years) that Sharon suffered with chronic pain and a lifetime of serious health challenges. Even with frequent debilitating pain, she accomplished so much, made others feel so loved, and left us with a lasting family legacy. It was her cherished faith and determination that sustained her even through open heart surgery, and the rigors of six mildly unruly children.
She taught us what resilience looks like.
In the end, it was her big heart that could no longer hold up.
Sharon has now moved on to the big rodeo in the sky. Those of us with broken hearts include her beloved husband Dell, who was her devoted years-long caretaker, and who remained so through the very end of Sharon's life; her six children and their spouses (Steve and Tracy; Debbie and Brent; Mike and Lynnette; Rich and Noelle; Julie and Pete; Diana and Ari), 13 grandchildren, and 6 great-grandchildren. She is also survived by seven siblings; Barbara Anderson (Kanosh, Utah), David Larsen (Murray, Utah), Kevan Larsen (Thayne, Wyoming), Vernal Larsen (Stansbury, Utah), Mark Larsen (Rigby, Idaho), Joel Larsen (West Jorday, Utah) and Mixine Smith (Sandy, Utah).
Heavenly reunions are presently occurring with her parents, Max and Vivian Crapo Larsen, as well as brothers Larry and Lavell.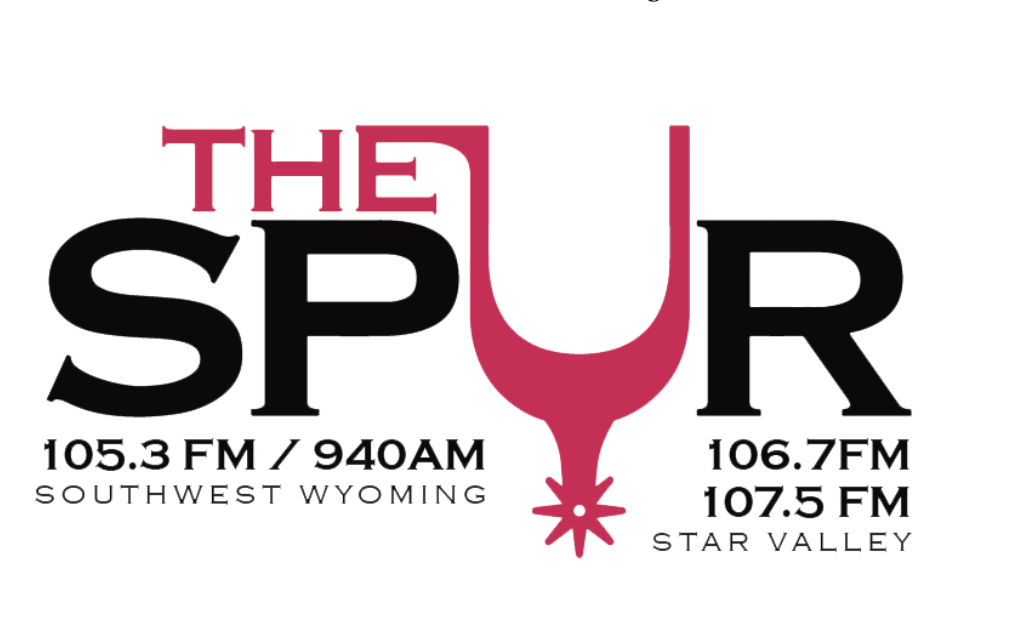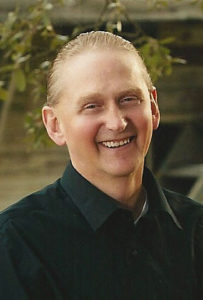 Thomas William Fluckiger passed away on Wednesday, June 22, following a hard-fought battle with lung cancer. Tom was born to Jack T. and Denna Lee Fluckiger on October 20, 1959 where he had an idealistic childhood in Turnerville, Wyoming, hunting and hiking the mountains and helping his father on the farm.
Tom served in the Louisville Kentucky Mission for the Church of Jesus Christ of Latter-Day Saints and returned to attended Utah State off and on. In 1988 he moved to Texas where he eventually began his career in law enforcement with the University of Texas at San Antonio Campus. At the same time, he completed his Bachelors in History.
He met and married his wife Susie in 1989. After living a few years in San Antonio, they bought three acres in Pipe Creek, just 15 miles outside San Antonio and attended the Boerne Ward. Five years into their marriage they welcomed daughter Erin Jane.
After 26 years with the police department, he was diagnosed with lung cancer. He chose to retire as a Sargent to return to the peace and comfort of the mountains in Star Valley.
Tom spent the last six years as a substitute teacher. He especially liked being with the kids of Thayne Elementary where he was known as Mr. Tom, and with the students at Swift Creek High School. Serving in a range of callings his whole life, his latest calling was as an ordinance worker in the Star Valley Temple.
Tom was great at telling stories, jokes and giving history lessons. He was quick witted, quick with a smile, gentle and humble. He fought cancer for a year when it returned, and he was not ready to go. He died too young at the age of 62.
Preceding him in death were his father Jack Fluckiger (2003) and sister Mary Jane (1971).
Surviving him are his wife of 33 years, Susie, daughter Erin (Brady Cram), mother Denna Lee Fluckiger, brother Chris Fluckiger (Lynda) of Evanston, sister Vicky (Scott Crager) of Wisconsin, sister Lori (Gerald Robison) of Riverton, numerous nephews, nieces, grandnephews and grandnieces.
The service will be held at the Bedford Chapel Saturday July 2 at 11 a.m. with visitation that morning from 9-10:45. Interment will follow at the Bedford Cemetery.
Let us know what you think!
Tagged:
Colin C Jensen
Larry Canoso
Sharon Larsen Van Orden
Star Valley Obituaries
Thomas William Fluckiger
Wyoming obituaries