Independent Obituaries: March 29, 2023
The following obituaries appeared in the March 29, 2023 edition of the Star Valley Independent.
For more area obituaries, please visit Schwab Mortuary.
For more resources including headstones, please visit the Star Valley Historical Society.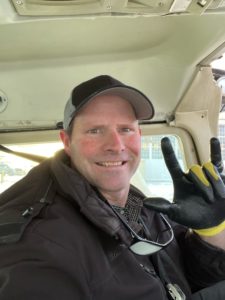 Brett Dean Smith, 49, of Hyrum, Utah, passed away on March 21, 2023. He was doing what he loved most, flying, when his small airplane crashed just outside of Casper, Wyoming.
Brett was born September 18, 1973, in Logan, Utah, the third child of Benton and Lynda Smith. A few months later, the family moved to St. George, Utah. They later moved to Fillmore, Utah, and eventually settled in Afton, Wyoming. Brett graduated from Star Valley High School in 1991. Brett was a talented runner and participated on the SVHS track team in high school.
After high school, Brett attended Utah State University in Logan, Utah. He earned a bachelor's degree in liberal arts. He was called on a mission for The Church of Jesus Christ of Latter-day Saints in the Italy Padova Mission in 1992. After an injury from a bike accident, he was sent back to the states and reassigned to the Illinois Chicago Spanish-Speaking Mission. He was fluent in Italian and Spanish. He later earned certification to be a nursing assistant and a master's degree in special education.
Brett was an extremely kind, patient individual and loved meeting new people. He would go out of his way to help others and was very giving. He also loved animals, and was frequently sharing stories or photos of different critters he had seen.
Brett's lifelong dream was to be a pilot. Flying was his passion. He enjoyed many years in his aviation career, both as a pilot and airplane mechanic.
In 2009 Brett was fortunate to reunite with his college sweetheart Kathi Thurston. They were married in December 2009 and have enjoyed 13 years together. Another lifelong dream was fulfilled when Brett became a father. He loved his daughter, stepchildren, and three grandchildren dearly and was so proud of them.
Brett is survived by his wife, Kathi Smith of Hyrum; children Kytan (Kelcie) of Hyrum, Utah, Hope (Josh) of North Ogden, Utah, Cambridge of Great Falls, Montana, and Gracie of Hyrum; three grandchildren, Elijah, Ambree and Lexus; parents Benton and Lynda Smith of Preston, Idaho; siblings Lisa (Kate) of Riverdale, Idaho, sister-in-law Angela Mecham of Fruit Heights, Utah, Braydon (Brittney) of Preston, Idaho, Laradene (Tyson) of Preston, Idaho, Bracken (Lindsey) of Anchorage, Alaska, and Lacey (Kyle) of Kimberly, Idaho. His In-Laws Myrl and Orvetta Thurston, and Jenny, Paul (Nicki), Angie (Kevin), and Chris as well as numerous nieces and nephews.
He is preceded in death by his grandparents and his older brother Brian Gamble Smith.
A viewing will be held Thursday, March 30, from 6-8 pm at Webb Funeral Home, 1005 S. 800 E. in Preston, Idaho. On Friday, March 31, a viewing will be held from 9:30-10:30 am with a funeral service at 11:00 am at the Little Bear Ward Chapel at 95 N. 675 W in Hyrum. A graveside service will take place after the funeral in the Riverdale Idaho Cemetery, where Brett will be buried next to his brother Brian.
The family wishes to express their deepest gratitude to the many emergency personnel and responders, especially Natrona County Undersheriff Bart Olsen, who worked to locate the crash site and bring Brett home. Thank you also to the many friends and family who have reached out to show support.
For those who would like to make a contribution to help Brett's wife and children, a gofundme account has been set up under "Brett Dean Smith Memorial." Venmo is also available @Kathi-Smith-25. Memories and condolences may be shared with the family at webbmortuary.com.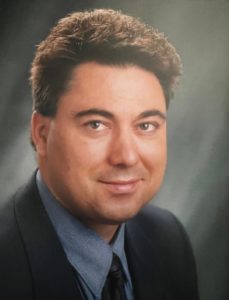 Therold M Bateman passed away peacefully surrounded by family on March 19, 2023. He had been ill for years and succumbed after chemo, radiation, pneumonia and COVID. Therold was born to Harold and Eva Bateman on May 29, 1959, in Afton, Wyoming. He grew up with four siblings Harlan Bateman, Hal Dean Bateman, Sheryl Hair and Sharan Motzkus. Therold was raised in a loving home and worked hard with dairy cows, chickens, pigs, sheep and cattle. His outgoing personality started at an early age and is loved by his whole community of Bedford, Wyoming.
Therold later served a full-time mission for The Church of Jesus Christ of Latter-day Saints in Alabama and Georgia. He enjoyed the southern hospitality and cooking. Therold found true joy in serving others and building relationships with his companions.
His inviting personality made it very easy to make friends with everyone he met. Therold had many church callings, but enjoyed teaching the youth, including seminary. He was very involved in their lives and has gained many lifelong friends. Therold and Stacie appreciated their six years of Temple ordinance workers. The most influential together time of their marriage.
Therold married Stacie Sellers on November 18, 1982, in the Idaho Falls, Idaho Temple. They made their home in Castle Rock, Colorado where they raised their family. Therold enjoyed working in the financial field. He started in a small family bank in Colo- rado and loved the many friends he made there. Therold was very involved with many softball teams, volleyball and basketball. His favorite was the outings on motorcycles. Deep friendships have been forged through special times in the mountains with his riding buddies. Therold continued in banking when they moved to Rexburg in 1999. He worked in the banking and mortgage field until 2012 when he became too ill.
Therold's was diagnosed with Type 1 diabetes at 12. His life and Stacie's really evolved around his health. His sister, Sheryl, donated a kidney to him in 1995. It was very successful and he enjoyed good health until that kidney failed in 2014. After five years of dialysis, he received another kidney in 2018. It started off slow and caused a stroke and other complications that changed the remainder of his life. Therold spent time in many hospitals and rehabs in his last four years but kept his upbeat personality and the love for his family and countless close friends.
Therold is survived by his wife Stacie Bateman, his two daughters: Kassie (Tom) Garlock, and Chelsea (Kade) Matthews, as well as five beautiful grandchildren. Also his mother Eva Bateman, and siblings: Harlan Bateman, Hal Dean (Jenny) Bateman, Sher- yl (Dave) Hair, and Sharan (Alan) Motzkus. Therold was preceded in death by his father, Harold Bateman and son, Clay Bateman.
A visitation was held Friday, March 24, 2023, from 5:30 – 7:00 p.m. at Flamm Funeral Home, 61 N 1st E, Rexburg. Funeral service will be Saturday, March 25, 2023, at 11:00 a.m. at the Cresthaven Church located at 1070 S 2nd E in Rexburg. There was no public viewing on Saturday before the service.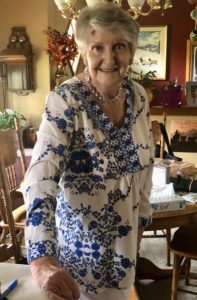 Sharon Sanderson passed away peacefully, at her daughter's home in Frenchtown, Montana, with both of her daughters at her side.
Sharon was born in Afton, Wyoming to Dean and Neva Humpherys, the second oldest of nine brothers and sisters. She grew up in Etna, Wyoming milking cows and helping with family chores on the farm. Sharon loved playing fastpitch softball and was the star pitcher on her church and school teams. She continued that passion once she moved to Missoula and was written up in the local newspaper many times as the winning pitcher.
Sharon graduated from Afton High School and married William Dean Healea, who was in the Air Force stationed in Charleston, South Carolina. Their first daughter, Kim, was born in Charleston. Sharon was a clerk at a furniture store and said at the time you could buy an entire house full of furniture for two hundred dollars. After Bill's discharge from the service, they moved to Missoula, Montana where their second daughter, Pam, was born in 1962. Bill was a pilot, and the family sometimes flew together on vacations. Sharon decided she needed to know how to fly as well and earned her pilots license in 1969. The couple later divorced but remained friends throughout the years.
Sharon continued to raise her daughters in Missoula, where she worked as the front desk manager at the Holiday Inn and later waitressing at the Montana Mining Company.
She met Bob Sanderson and the couple married in 1980 and combined their two families. Bob and Sharon left Missoula and moved back to Etna. They bought The Etna Trading Company which was home to the post office, small grocery store, and antique store. Sharon and Bob loved buying and selling antiques. Many nieces and nephews loved visiting Aunt Sharon and Uncle Bob and working in the store.
Sharon and Bob later retired and made their home in Afton, Wyoming. Their home bordered a park, and they loved sitting on their deck watching wildlife and bird watching. Sharon's favorite was watching hundreds of hummingbirds feed on their hummingbird feeders throughout the summer.
After Bob's passing, Sharon moved to Frenchtown, Montana to live with Pam and Ray. Sharon loved to make the trips to South Dakota where she enjoyed watching her granddaughter and great grandchildren play sports and rodeo.
Sharon was a wonderful mother, daughter, grandmother, sister, aunt, and friend to all who knew her. Sharon's sister-in-law said, "Every family should have at least five Sharon's." She will be deeply missed by all who knew her.
Sharon is preceded in death by her husband, Robert Sanderson, her father Dean and mother Neva Humpherys, her brothers, Johnny, Robert, Ray and infant brother Gordon Ray, and her son-in-law Raymond Brayton.
She is survived by daughters Kim (Bryan) Maas, and Pam Brayton, stepsons Jeff (Sandra) Dow and Robert Jr. (Sam) Sanderson, stepdaughters Teresa Sanderson and Amy Sanderson, sisters Nadean Cassell and Florence (Larry) Parker, brothers Ken (Myrna) Humpherys, Gerald (Tena) Humpherys, and Newell (Sally) Humpherys, granddaughter, Mandy (Chris) Williams, great grandchildren, Sawyer and Sophia Williams as well as many nieces and nephews.
The funeral service will be held Saturday, April 1, 2023, with viewing at 10:00 am and service at 11:00 am. Meal to follow at the Etna Ward Church.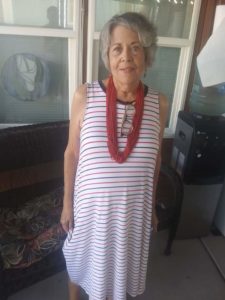 Long time Afton, Wyoming, and Yuma, Arizona resident Tonie L Johnson, 76, Passed away March 19, 2023, at home in Wasilla, Alaska with her son Joshua and daughter-in-law Sherri by her side.
A Celebration of life will be scheduled later this summer in Alaska, Tonie's Ashes will be spread in Alaska with her husband Raymond Johnson.
Tonie was born February 17, 1947, in Lander, Wyoming, to Buck and Ella Mae Hubbard. She married Raymond Johnson on November 1, 1974, in Reno, Nevada.
Tonie and Raymond had a son Joshua in 1977.
Tonie and her Husband Raymond and son moved to Afton, Wyoming in 1980. They bought a five-acre farm and raised cattle, horses, chickens, pigs "The garbage disposal". Tonie worked as a dental receptionist until she saved enough money to buy "The Quiet Place" bookstore on main street. One of her fondest memories was when prom came around and she could see all the boys getting their tuxedos. Tonie closed the book Store and started volunteering at the Star Valley Hospital Gift Shop.
Tonie was an on hand rancher with her son Joshua. She hated the stormy nights, because that's when the cattle would calve. Raymond was always at work.
Tonie resided in Afton, Wyoming from 1980 – 2021. Tonie and Raymond started snow birding to Yuma, Arizona in 2009 and bought a home there in 2011. Tonie and Raymond sold their farm in Afton, Wyoming 2021, making Yuma, their year-round.
Tonie lost her husband Raymond, in 2022. She remained in Yuma for eight months before deciding to make her new home in Alaska 2023, to be closer to her son Joshua and family.
Tonie loved reading books and doing crafts, playing marbles, cards with her friends. Collecting antiques. She loved taking cruises to Florida, California, Mexico, Alaska.
Tonie touched so many hearts in her life, she met so many great friends through the years.
Her son Josh says: One of his fondest memories was when he raced dirt bikes, Tonie with her huge purse slung over her shoulder, would run around the dirt track trying to keep up with Josh. Or when Tonie had asked Raymond for garbage disposal. Raymond showed up with two pigs and told her that was her garbage disposal. I couldn't ask for a better mom.
Tonie was preceded in death by her parents; Buck and Ella Mae Hubbard, husband Raymond Johnson, son Shawn, sister Dolores.
Tonie is survived by her son Joshua Johnson and wife Sherri in Alaska, grandsons Brian, DJ and Michael, all of Alaska.
The family asks that donations be made to The Tunnel of Towers Foundation in Lieu of flowers.
Let us know what you think!
Tagged:
Brett Dean Smith
Sharon Sanderson
Star Valley Wyoming obituaries
Therold M Bateman
Tonie L Johnson
Wyoming obituaries