Independent Obituaries: March 9, 2022
The following obituaries appeared in the March 9, 2022 edition of the Star Valley Independent.
For more area obituaries, please visit Schwab Mortuary.
For more resources including headstones, please visit the Star Valley Historical Society.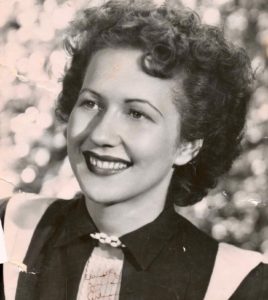 Arlene Weber Pettit passed away peacefully surrounded by her dear husband and children on February 26, 2022. She was born on April 13, 1930 to Lawrence and Leone Weber in Logan, Utah. She grew up on the family farm in Star Valley, Wyoming with her brothers and sisters. She married Richard Pettit on August 28, 1953 in the Salt Lake Temple.
Arlene had unshakable faith, commitment, and a testimony of the Savior Jesus Christ. She wanted to share this joy with others. Arlene and Richard served five full-time LDS missions. She never held back a kind word of love or expression of gratitude. She loved her husband dearly.
She is preceded in death by two of their angel children. She is survived by her loving and devoted husband of 68 years, their seven children, 29 grandchildren, and 46 great-grandchildren.
Funeral services will be held Saturday, March 5, 2022 at 11:00 a.m. at the Compton Bench Ward, 850 Compton Rd., Farmington, Utah. Friends may visit with family Saturday from 9:30 to 10:30 a.m. at the church prior to the service. Interment, Centerville City Cemetery.
Condolences may be shared at www.lindquistmortuary.com.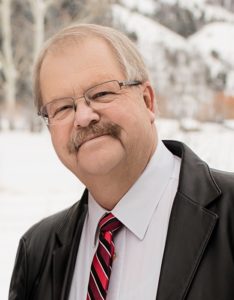 Robert M. Allred, 63, of Grover, Wyoming passed away on March 3, 2022 surrounded by his wife, five children, and the love of his entire family.
Bob was born on November 20, 1958 to Noel N. and Beatrice McGavin Allred in Afton, Wyoming. He attended school in Star Valley and was a graduate of Star Valley High School, Class of 1977.
Bob married his high school sweetheart Deborah Jo Allen on June 14, 1978 in the Salt Lake Temple.
After their marriage, they moved to Provo, Utah where Bob attended school at Utah Technical College. There, they began a family and welcomed their eldest son, Anthony Robert. Shortly after graduation, their small family returned to Afton and lived in Bob's grandmother's home on Allred Road. In this home, their family grew to include two more children: Travis Noel and Jessica Jo. Needing a home to fit their growing family, they then purchased a home in Osmond where they added two more children, Jenna Brynn and Mitchell Legrand, and completed their family. This home housed their family, laughter, and many childhood memories until they purchased land in Grover from Debbie's parents and together built their forever home.
Bob was a skilled tradesman. He seemed to know how to build or fix anything. One of his favorite pastimes was working in his wood shop on various projects, a favorite being the cedar chest that he built for Debbie as a graduation gift. He found his greatest joy spending time with family camping, fishing, and going on ATV rides. But Bob described his happiest days as those spent with all of his children in the temple.
Bob was a member of The Church of Jesus Christ of Latter-day Saints. He held the office of High Priest and served in many leadership positions including Elders Quorum President, Young Men's President, Membership Clerk and a counselor in the Afton Stake Mission Presidency. He also taught Sunday School where he could share his deep love and understanding of the Gospel. His testimony of his Savior and the plan of salvation will be a legacy that his family forever cherishes.
Bob and Debbie owned and operated Allred Appliance in Afton, Wyoming for over 40 years. Working alongside each other, they served the community and came to know and love many Star Valley residents well. Bob recently retired after selling the building in January.
Bob was preceded in death by his parents Noel and Beatrice and by one granddaughter, Brynn Kuhlman.
He is survived by his wife Deborah Jo,and his children, Anthony Robert Allred, Travis Noel (Vala Rae) Allred, Jessica Jo (Michael) Malcom, Jenna Brynn (Devon) Kuhlman, Mitchell Legrand (Courtney) Allred and 22 grandchildren. He was looking forward to the birth of his first great-grandchild due in April. He is also survived by his sister Nola (Lyndon) Parsons and brother Jim (Lynne) Allred.
Funeral services will be held Tuesday, March 8, 2022 at the Grover Ward building at noon. The family will receive friends and family that morning for a viewing from 10-11:45 a.m. prior to the service.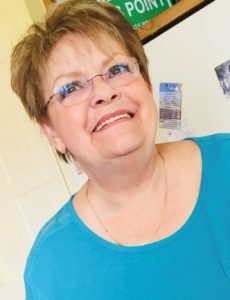 Carole Louise (Dembicki) Kemnitz passed peacefully in her sleep at her home in Fairview Wyoming, on the morning of March 2, 2022.
Carole is preceded in death by her mother Phyllis, her father Victor, brother Leonard, and daughter Kathleen.
Carole is remembered by her husband Jim Kemnitz, sisters Lorraine Flynn and Pauline Dembicki, daughters: Deby Miller and Victoria Gail, grandchildren Justin, Amber, Nichole, Jessica, Ashley, Megan, and James, and six great-grandchildren.
Carole was born to a small family in Chicago, Illinois on August 3, 1944, and graduated from Schurz High School in 1961. Not long after, Carole met and married Jim. They chose to raise their three daughters (Deborah, Victoria, and Kathleen) in Southern California.
After many happy years living, working, and playing in Southern California, Jim and Carole chose to retire to wonderful Wyoming where they lived next door to their daughter Deby. Carole and Jim spent the next decades playing with their grandchildren and watching them grow. Carole took as many opportunities as she could to teach her grandchildren and great-grandchildren everything and anything she could. From how to cook, quilt, sew, bake, and drive. Carole's drivers' education course was a source of great pride for Carole because she was the one who taught all the grandchildren and nephews how to drive. The kids remember their walks to east gate park then to the library and then to get ice cream. Going to the beach in California will always be their cherished memories. When Carole wasn't making the kids do jumping jacks to remember their spelling words, she spent her time sewing, quilting, reading, and making stained glass windows.
Instead of a traditional funeral, Carole's family is instead choosing to hold a celebration of life party this coming summer. The date will be announced in the future and those who wish to attend will be notified. Carole will be greatly missed by friends and family, forever.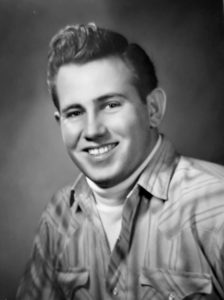 Jack T. Ruud passed away on March 1, 2022 at the age of 80 from congestive heart failure, in the Jackson Hole, Wyoming hospital.
Jack was born October 15, 1941 in Thayne, Wyoming to Jack Taylor Ruud and Gladys (Haderlie). His younger years were spent in Star Valley creating some of his happiest memories spent hunting, fishing, camping, and boating with friends and family.
He married RaDawn Burton on September 14, 1963. Jack and RaDawn were active in the community and volunteered with the Afton Police reserve. From this union sons Troy and Lance Ruud were born. He was a member of The Church of Jesus Christ of Latter-day Saints. Jack hauled cheese for Star Valley Cheese Company all over the West and later owned his own two semi-trucks.
After his divorce, he drove for Andrus trucking company until he needed a "change in life". So he left long haul trucking and moved to Jackson Hole to be closer to the nature he loved. He drove shuttle bus for rafting companies in the summer and operated snow plows for the state of Wyoming in the winter.
He was preceded in death by his father Jack Tayler Ruud, his mother Gladys Papworth (Haderlie), his step father Lyle Papworth, his brothers Mike and Tom and his step sister April McMurdo.
He is survived by his two sons Troy (Susan) of Pocatello, Idaho and Lance Ruud of West Jordan, Utah, and his wonderful aunt Joy Bishop of Pocatello. He is also survived by four grandsons, six granddaughters, and seven great grandkids.
A family memorial will be held on March 12 in Pocatello, Idaho at 12:30 p.m. at The Church of Jesus Christ of Latter-day Saints (550 W. Cedar).
Condolences may be sent to the family at www.valleymortuaryjackson.com.
Let us know what you think!
Tagged:
Arlene Weber Pettit
Carole Louise (Dembicki) Kemnitz
Jack T. Ruud
Robert M. Allred
Star Valley Wyoming obituaries
Wyoming obituaries