Independent Obituaries: November 8, 2023
The following obituaries appeared in the November 8, 2023 edition of the Star Valley Independent.
For more area obituaries, please visit Schwab Mortuary.
For more resources including headstones, please visit the Star Valley Historical Society.

John M. Prosek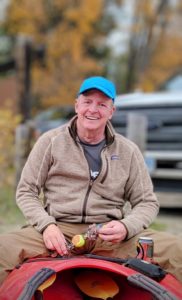 John M. Prosek, age 61, a resident of Star Valley Ranch since 2016, passed away October 24, 2023. Beloved husband of almost 33 years to Jill Prosek (nee Mondack). Proud and loving father to Katrina (Joseph) Daley and Natasha Prosek. Soon to be grandfather to baby girl Daley (expected in February 2024). Dear brother of Edina Roberts and half-brother to Julie Hackman and Jodie Vaughn. Uncle to Michael (Rose) Wulf and Heather Giuliani (nee Wulf). Great-Uncle to Aleina Wulf, and Sophie and Amelia Giuliani.
John was born June 13, 1962 in Whittier, California to Edward Prosek and Patsy Shields. He was the beloved son-in-law to Ronald and the late Arlene Mondack.
John was an extremely passionate, adventurous, hardworking, and loving family-oriented man for his 61 years. In his earlier years, he loved to race sailboats and was a proud participant in the Mackinac Island Race for 5 years. He was always a handyman fixing and building things; which also translated to Lego mastery and passed that along to his daughters. He lived his dream of camping, hiking, skiing, kayaking, and building a beautiful life in Wyoming with Jill and with dogs Millie and Benny (and the late Ralphie and Wolfie) in tow. As a lifelong learner, John had many passion projects and hobbies such as photography, cooking, and had a very successful career in computers and technology. John explored land, sea, and space as he loved astronomy, traveled 48/50 states, but had a strong dislike of sand. John was loved dearly and will be deeply missed by each and every person whose life he touched (and if you knew John, you know he was always making friends wherever he went).
Services will be held at a later date. If you have any special stories or memories of John that you would like to share with the family, kindly send them via email to jmpmemories62@gmail.com.
Myrna Brown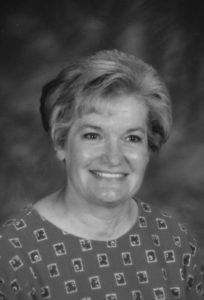 Myrna Wilkes Brown 88, formerly of Afton, passed away peacefully on October 27, 2023 of causes incident to age and complications from Parkinson's, at her home in Las Vegas, Nevada, surrounded by her loving family. She was born in Afton, Wyoming on February 24, 1935 to William Edgar Wilkes and Lillie Fluckiger Wilkes, the fifth of their six children.
Myrna was raised and educated in Afton schools throughout her young life, years she would describe as 'idyllic' in spite of the hardships and privations of the Great Depression's later years and the second World War. She graduated from Star Valley High School in 1953, where she participated in many school activities including dance and cheerleading, and married her high school sweetheart Lynn Rainey Brown of Fairview on September 8, 1954 in the Salt Lake Temple.
Myrna and Lynn continued their education at Utah State University in Logan, Utah, where she completed her Bachelor's Degree in English/Education. At USU, she was a member of the Honor Society Phi Beta Kappa and an original member of the Aggiettes. After graduation, she and Lynn returned to Afton where they both taught at Star Valley High School before relocating to Salt Lake City, where Lynn enrolled at the University of Utah School of Law.
Myrna continued her teaching career at Lincoln Junior High in the Salt Lake District where she was a popular young teacher and mentor. She continued her career in education while supporting Lynn's law career and raising their growing family, throughout career relocations to Logan, Utah and back and forth between Star Valley and Salt Lake. She taught at South Cache Junior High in Hyrum, Utah, and Irving Junior High in Salt Lake City, returning to Lincoln County District to teach for several years at both Star Valley Junior High and High schools and finally, back in Salt Lake at Riverview Junior High where she was Utah Teacher of the Year from the Murray School District. During her second tenure in Star Valley schools, she was also runner-up for Wyoming Teacher of the Year.
Aside from her love of teaching, Myrna's passions were her five children, her grandchildren, and great-grandchildren. She selflessly put aside her career on many occasions to offer support and encouragement wherever needed, never missing an opportunity to attend one of her progeny's successes be it a graduation, athletic event, missionary or military departure or homecoming. She loved music, great books, writing and travel. Throughout their careers, she and Lynn traveled throughout the country for career conferences and leisure. After retirement, they traveled to Europe, Canada, Mexico, and Iceland. She was a lifelong, faithful member of The Church of Jesus Christ of Latter-day Saints and fulfilled many church callings.
Myrna is survived by her husband of 69 years, Lynn R. Brown, five children, Jeffery (Colleen) Brown of Cottonwood Heights, Utah, Laurel (Clark) Stromberg of Las Vegas, Nevada, Mitchell (Tricia) Brown of Soda Springs, Idaho, Steven (Kim) Brown of Visalia, California, Matthew (Olga) Brown of Las Vegas, Nevada, sisters Carol (Wilkes) Gardner of Afton, and Jeanne Wilkes of Bountiful, Utah, nineteen grandchildren and twenty-five great-grandchildren.
She was preceded in death by her parents, William E. and Lillie Wilkes, sister Helen (Wilkes) Johnson, and brothers Boyd and Nord Wilkes.
Services will be held at the Afton Stake Center at 11:00 a.m. on Saturday, November 11, 2023. The family will greet visitors an hour before services at 10:00 a.m.

Carlie Jensen
Funeral Services for Carlie Young Cromar Jensen will be held on Friday, November 10, 2023, at EMC N 16th Ward chapel, 3408 Celeste Way, Salt Lake City, Utah.
A viewing will be held at 5:00 p.m., with the funeral service at 6:00 p.m.
Graveside Services will be held at the Thayne Cemetery in Thayne, Wyoming on Saturday, November 11, 2023, at 12:30 p.m.
Let us know what you think!
Tagged:
Carlie Jensen
John M. Prosek
Myrna Brown
Star Valley Wyoming obituaries
Wyoming obituaries