Independent Obituaries: October 25, 2023
The following obituaries appeared in the October 25, 2023 edition of the Star Valley Independent.
For more area obituaries, please visit Schwab Mortuary.
For more resources including headstones, please visit the Star Valley Historical Society.

Randy Huskey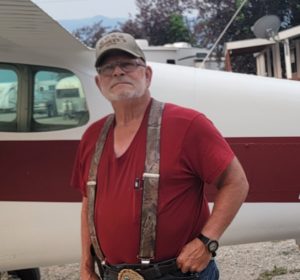 Randy Thomas Huskey passed away on October 14, 2023 at the University of Health from complications from strokes and surgery.
Randy was born February 10, 1956 in Boise Idaho to Orville (Pete) and Dorothy Huskey.
Randy graduated from Bonneville High School in Idaho Falls, Idaho.
He married Wenda Huskey in 1993. He had two children Pete and Shanien Huskey and two step children Kauri and Dan Seitz.
Randy was most now for the Huskey gas station and RV park in Palisades, Idaho. They sold the gas station and RV park in 2016.
Randy is survived by his loving wife Wenda Huskey, his two children Pete and Shanien Huskey, step son Dan Seitz, brother Rocky Huskey- Midvale, Idaho, Rodney Huskey and wife Candy Huskey- Thayne, Wyoming, sister in-law Kathy Huskey- Idaho Falls, Idaho, 10 grand kids, two great grand kids and lots of nieces and nephews.
There will be no service at this time.

Max Dutson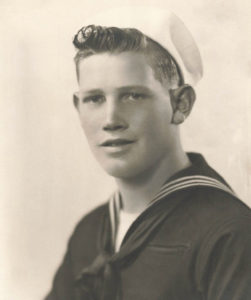 Max Dutson was born on December 15, 1925, to his parents, Joseph Angus Dutson and Isadora Amelia McCombs in Grover, Wyoming. He passed away on October 16, 2023, in his home with loved ones by his side after having received care for over a year at the Southern Utah Veterans Home in Ivins, Utah.
He grew up in Grover, Wyoming where they lived next to his mother's parents. His father passed away in 1928 when Max was 2 years old, and his mother was left to face the many struggles of raising the young family. Max and his siblings were sent to live for more than a year in Baker, Oregon, with their aunt while their mother completed training at a beauty school in Salt Lake City. Max also lived for a time in Huntsville, Utah, where he learned to love and work with horses.
In 1943, Max joined the Navy. He trained in Coronado, California, and Waianae, Hawaii, and was assigned to the ship, USS Belle Grove in the Pacific Theater of World War II. His main duty was to help operate the landing craft which delivered the Marines to shore. He fought in two major battles in the war: the Battle of Leyte Gulf in the Philippines, and Iwo Jima. He participated in the first wave of that invasion.
After returning home to Star Valley, Wyoming, he met and courted Myrna June Clark, also from Grover. They fell in love and were married in the Logan Temple on March 18, 1947. They have been married for more than 76 years. Max was a rancher, but he and his wife Myrna had also learned how to milk cows and care for them. In 1953, they moved to Emmett, Idaho, a place with a milder climate. They owned two different farms there which provided hard work for all the members of the family.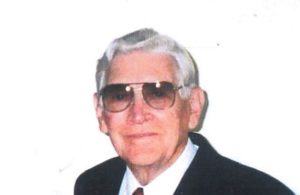 Throughout his life, Max, with his devoted wife by his side, was a faithful member of The Church of Jesus Christ of Latter-day Saints. He served in many leadership capacities over many years including in several bishoprics–as counselors and eight years as a bishop, and as a member of several high councils in his stake. He loved the 3 years he served as an early-morning seminary teacher.
Max is well known for his honesty and integrity. Throughout his life he was fair and always thought of others first. His family and those who knew him were blessed by his great sense of humor. He was a man without guile.
His most priceless gift in his life was his love for and testimony of his Savior, Jesus Christ. His love for his sweetheart, Myrna, was enduring and always totally faithful.
Max is survived by his wife Myrna June Clark, St. George, Utah; his sister, Gayle McRill, Coeur d'Alene, Idaho; his children: Carolyn Thayn (Clyde-deceased), Emmett, Idaho, Porter Dutson (Barbara), West Jordan, Utah, Danette Garrett (Paul), Charlotte, North Carolina, Debra Van Wagoner (Dave), Castledale, Utah, Brad Dutson (Linda), Woods Cross, Utah, Dex Dutson (Sherry), Richland, Washington, Darin Dutson (Karla), Farmington, Utah, as well as 38 grandchildren, 105 great-grandchildren, and 14 great-great-grandchildren.
Max Dutson is preceded in death by his parents, his brothers, Allen Dutson, Ralph Dutson, Myron Dutson, and Wendell Christensen, and his sisters, Vera Dutson and Ellen Rose Smeding.
A viewing will be held in Centerville Utah, Friday, October 27, 2023, from 9:00 – 9:45, the funeral will follow at 10:00 am, at the Church of Jesus Christ of Latter-day Saints, Centerville Utah Canyon View Stake Center, 2110 North Main Street, Centerville, Utah 84014
Max's body will be interred at Grover, Wyoming Cemetery at 10:00 am, on Saturday, October 28, 2023. Full military honors will be given for Max.
Arrangements are made under the direction of Spilsbury Mortuary, 110 S. Bluff St., St. George, Utah, (435) 673-2454.
Friends and family are invited to sign Max's online guest book at www.spilsburymortuary.com.
Jane Hall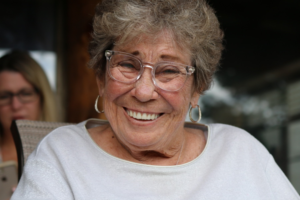 Jane Hays Hall passed away peacefully with her family surrounding her on October 16, 2023.  Jane was born September 16, 1938 in Bowling Green Kentucky to the late Henry and Era Potter.
In her younger years, she and her girlfriends would go to Fort Campbell, Kentucky to dance. This is where she met Jerry Hall. She married Jerry in 1963 and moved to Granite Bay, California with him, where she lived for over 50 years
Jane enjoyed listening to country music, dancing, shopping and spending time with her family, especially her three grand daughters. Jane also enjoyed working at Denio's Farmers Market and Swap Meet where she worked for over 30 years.  Jane retired in 2016 and moved to Afton Wyoming to be closer to her son and youngest granddaughter.
Jane was a loving mother, grandmother and friend to many.  She will be so dearly missed.
Jane is survived by her two children, Marla (Jeff) Pingree and Mark Hall; and her granddaughters, Alyssa (Nick) Herman, Savannah Pingree and Cheyenne Hall.
A celebration of life will be held at 11:00 am on October 28, 2023 at Schwab Funeral Home in Afton Wyoming and another in Roseville at 11:00 am on November 21, 2023 at Denio's corporate office, 2013 Opportunity Lane, Suite 140, Roseville.

George Feland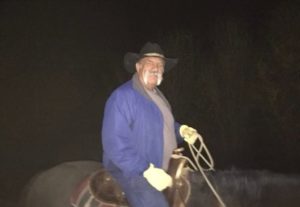 George Adams Feland, our beloved husband, father, brother, uncle, grandpa and friend, passed away on October 22, 2023. George was born June 29, 1951 to Robert Faris Feland Jr. and Nadine Riggs. He was born in Los Angeles, California and had three siblings; Robert, Tom and Leanta. He graduated from Glendale High School and was a proud Dynamiter. He attended Glendale Community College and Mesa Community College. He loved playing football and played both in high school and college. He played in many baseball and softball leagues.
George was blessed with wonderful women in his life. He was blessed to marry Cheryl Lynn Crook July 28, 1979 and they had two sons (J.R. & Joshua). Cheryl passed away July 3, 2010. George was again blessed and married Janet Marie Woodall September 17, 2017. Along with Janet, the family grew to include Ian, Buck, Mason, and Julie LeCheminant and a combined total of 23 grandkids.
George worked as a butcher for 25 years in Arizona and for Reams Grocery Stores in Utah. He later became a Certified Network Engineer and worked in IT for 29 years, including at Hewlett-Packard, General Electric, Goldman Sachs and Solar Winds.
His testimony of the restored gospel of Jesus Christ was strong through the end of his life and his family and friends were blessed from his example of service. He served in many church callings including: Scoutmaster, Primary Teacher, Elders Quorum / High Priest Quorum Presidency, Stake Missionary, Activity Boys and served an Inner-City Service Mission.
He loved his kids and grandkids and was the "Best" grandpa. Favorite things he loved to do with the grandkids: go to the movies, getting their nails done, chitchatting, shopping, camping, riding horses and going to the kids' sports games and performances. He was interested in everything they were interested in.
George was a friend to all. He could communicate with anyone. If left in a parking lot, 20 minutes later he would be best friends with anyone who was in the car next to him. All of us believe we are his favorite.
He loved making Christmas and Birthdays the best for all his family. He was overly generous with his gifts and his love.
Funeral Services will be held at the Chapel of The Church of Jesus Christ of Latter-day Saints on 2812 W 11800 S. in South Jordan, Utah on Friday October 27, 2023 at 11:00am. Viewing preceding the services beginning at 9:30am. Interment will be held on Saturday October 28, 2023 at noon at the Etna, Wyoming cemetery.
Larry Parker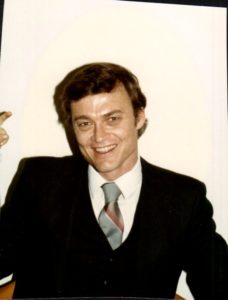 Larry Alan Parker was born on December 27, 1947 in Beach, North Dakota, on the border of eastern Montana, where his mom and dad's farm was. He had three older brothers. While on the farm he claimed rattlesnakes were his pets. At about five years old his parents sold the fame and moved to Missoula, Montana, After much searching they bought a ranch in the Frenchtown Valley neat Huson, Montana, up The 6 Mile Creek. He loved fishing The 6 Mile Creek on their property and riding bareback on old Ludie, his hand me down horse – all his brothers ad ridden Ludie, a Morgan before graduating to other horses.
Larry attended Frenchtown grade and high schools, graduating in 1966. He claimed he was one of the top nine students in his class. There were only nine graduates. After high school he attended College of Great Falls, a Catholic College at the time. After transferring to the University of Montana, he enlisted in the U.S. Army. He was honorably discharges as a Specialist. Larry met the love of his life, while working in Pocatello, Idaho. She was Florence Humphery. It took her quite some time to persuade, but after they me there were married in Anchorage, Alaska; where he had traveled to work.
They were married on July 9, 1984. Vance Madsen came in the package. Larry loved the boy and became dad. They decided to open a furniture store in Thayne, Wyoming and moved to Star Valley Ranch. The furniture store flourished for almost 30 years, until Flo and Larry retired.  During his time in Star Valley, Larry was a Volunteer Fireman. Larry loved helping with the Little Britches Rodeo and announcing the events. He also helped teach safe gun handling practice for future hunters. Larry's favorite hobbies were fishing with his brother-in-laws John Humphreys and Bob Sanderson. He also did a lot of ice fishing. He finally came to the conclusion it wasn't that much fun as it was when he was younger. Hunting wit good friend from the Fire Department. Playing horse shoes and cards at hunting camp was some of his best times, until the hunting was ruined by rain.  He loved his borrowed family, the Humphreys, especially his nieces and nephews that seemed to appear all the time with a regularity through the years.
Larry was preceded in death by his parents Les and Gwen, his brothers Ed and Jim. His is survived by his brother Jon with nieces and nephews; the nieces and nephews of Jim and Jon, his wife Florence, son Vance, and grandson Parker Madsen. Larry will be greatly missed.
Suzette Luthi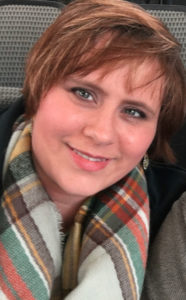 Suzette Wrote this before her passing.
Teri Suzette Luthi, of McKinney, Texas, passed away on October 19, 2023, at the age of 46 after a long battle with cancer. Suzette was born on January 23, 1977, in Afton, Wyoming, to Russell Boyd Roberts and Carol Nate Roberts. There she attended school and was a graduate of Star Valley High School in 1995.  She continued her education and graduated from the University of Wyoming in May of 2002 with a major in Elementary Education.
Suzette was married and sealed to Kyle Henry Luthi in the Salt Lake Temple on September 26, 1997. He was her high school sweetheart, whom she adored, and considered him her whole world.  She loved living life with him, and experiencing new things together.  He was her best friend, care-taker, and greatest joy for 26 years, and she is anxiously awaiting their reunion together.  Together they raised four amazing children, Garett, Hayden, Kaila, and Carson.
Suzette was an active member of the Church of Jesus Christ of Latter-day Saints, and served in many different callings and capacities, mostly involving children in the primary.  She had a strong testimony of the Savior, Jesus Christ, and trusted in him as she exercised her faith.
Suzette had a great sense of humor, and enjoyed making others laugh. She was quick witted, and stood up for what she believed in with life.  She often looked for the good, and tried to find joy and peace in what surrounded her in the moment. She had high expectations for herself, family, and those she worked with, as well as the students that she taught at school.  She was a hard worker, and always wanted to represent her best self.  She tried her best to live by God's plan for her.  She enjoyed being around young people, and she taught many children throughout her career of 21 years as an elementary school teacher, and dyslexia specialist for McKinney ISD in McKinney, Texas.
Suzette is survived by her husband, Kyle Henry Luthi of McKinney, Texas and their four children: Garett Henry, Hayden Boyd, Kaila Faye, and Carson Cordell; her mother, Carol Nate Roberts of Cowley, Wyoming; a brother, Boyd Roberts of Jackson, Wyoming; and two sisters: Meredith (Richard) Despain of Cowley, Wyoming, and Rebecca (Clint) Merritt of Cody, Wyoming; as well as numerous extended family members and many cherished longtime friends. She was preceded in death by her father Russell Boyd Roberts, and her sister Melanie Lee Barnes, and both her maternal and paternal grandparents.  Memorials and condolences may be sent in Suzette's name to the family in care of Turrentine-Jackson-Morrow Funeral Home. To convey condolences and sign an online registry, please visit TJMfuneral.com.
** Feel free to add anything else that you found remarkable about me! **
A visitation will be held from 7:00 p.m. to 9:00 p.m., Friday, October 27, 2023 at Turrentine-Jackson-Morrow Funeral Home in Allen, Texas. A funeral service will be held Saturday, October 28, time and location to be determined.
The interment will be November 4, 2023 at 11:00 a.m. at Freedom Cemetery in Freedom, Idaho.
Let us know what you think!
Tagged:
George Feland
Jane Hall
Larry Parker
Max Dutson
Randy Huskey
Star Valley Obituaries
Suzette Luthi
Wyoming obituaries