Is Lincoln County Going Nuclear?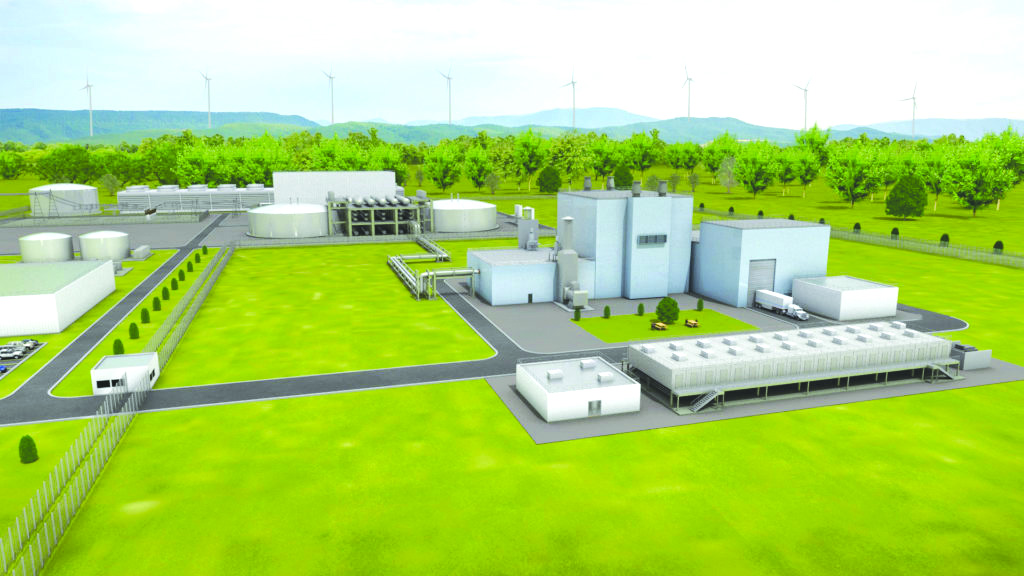 ◆ Gov. Mark Gordon discusses Nuclear Power announcement on SVI Radio.
Wyoming Governor Mark Gordon joined the Weekday Wakeup Morning Show on Monday, June 7, to discuss last week's announcement that a nuclear power plant would be built in the state. It was the first media interview the Governor participated in since the initial press conference when the announcement was made.
"Wyoming is going to benefit from the money that's coming in. Wyoming workers are going to benefit from the jobs and the careers that are associated with it," Gordon said during the interview. "And it really shows that Wyoming is in the lead in technology to power this nation."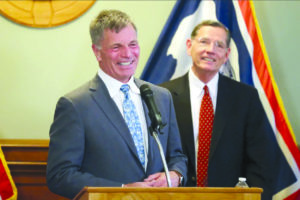 The announcement was made on Wednesday, June 2 that TerraPower, a nuclear innovation company owned by Bill Gates, had teamed up with PacifiCorp and the Department of Energy to build a nuclear Natrium reactor demonstration project at a retiring coal plant in Wyoming. The communities being considered include Gillette, Glenrock, Rock Springs and Kemmerer. The decision on where the nuclear facility will be built is expected before the end of the year.
During the interview on SVI Radio, Gordon stated that Rocky Mountain Power and TerraPower will make in person visits to each potential community. "They'll look at a variety of factors in selecting the site, including access to existing infrastructure so that it's already being tied to the grid." Gordon said the service territory needs, licensing requirements and community stakeholder input will also be considered in making the selection.
Once the site of the facility is determined the next step is regulatory work such as environmental impact statements and permitting. According to Gordon it would be about three years before construction begins.
Governor Gordon was adamant that the nuclear power announcement does not mean Wyoming is moving away from carbon products like coal. "This is part of modernizing and expanding our way of generating power. We have in no way dropped our advocacy for carbon capture and sequestration. We have in fact continued to be in talks with the Department of Energy and Rocky Mountain [Power] about a site for carbon capture and sequestration. So really what we're talking about is expanding the footprint of energy sources, making sure we have good paying jobs, a workforce that is able to meet the needs, and so all of that will go into the site selection process."

"I think Kemmerer provides a tremendous opportunity to develop new technologies. Not only this small modular type nuclear plant, but also the carbon capture because you obviously have access to CO2 pipelines nearby," Gordon stated. "Naughton is right in the center of what we've been pushing."
Gov. Gordon also explained that the Natrium reactor technology is cleaner and more efficient than nuclear technologies of the past. "The type of technology that we're using here is sodium cooling that's not water dependent, so there's not going to be the kind of water demand that you've seen with a traditional light water reactor. It does not generate the waste that traditional nuclear reactors do." According to Gordon, the Natrium reactor produces about ⅓ of the nuclear waste as a traditional reactor. The waste that is produced would likely be stored and contained on site.
"It's not something that's a new technology per say because these are similar to what we've been using on submarines and aircraft carriers for some time."
Wyoming's current uranium industry, which is currently the largest in the nation, was also a positive for Gov. Gordon in relation to the nuclear industry. "The value added in both the refining of the uranium ore and in the conversion of the uranium ore into fuel rods, those could be additional add-on benefits to Wyoming's economy."
When asked if the nuclear facility, wherever it will be located, is the first of many to come, Gordon said "I don't think that is unreasonable. And it would be terrific because the jobs pay the same."
Rocky Mountain Power CEO Gary Hoogeveen was present during the announcement made at the press conference last Wednesday. Hoogeveen spoke directly to the residents of communities affected by PacificCorp's decision to retire coal generated power plants. "I have struggled with the problems that you struggle with. What's going to happen to the communities like Kemmerer, like Rock Springs, Glenrock if and when these [coal plants] retire," said Hoogeveen "Well, I couldn't be more excited for you, those communities and our employees, that there is a solution and it's coming. TerraPower, I believe, is it and we're going to work as hard as we possibly can to make it happen."

In a released statement Wyoming Senate President Dan Dockstader of Star Valley said "I commend Rocky Mountain Power for joining with TerraPower in helping Wyoming develop solutions so that our communities remain viable and continue to thrive in a changing economy, while keeping the state at the forefront of energy solutions."
TerraPower's website, TerraPower.com, describes the project as one that "…features a 345 MW sodium-cooled fast reactor with a molten salt-based energy storage system. The storage technology can boost the system's output to 500 MW of power for more than five and a half hours when needed, which is equivalent to the energy required to power around 400,000 homes."