Lady Braves sweep Jackson on Senior Night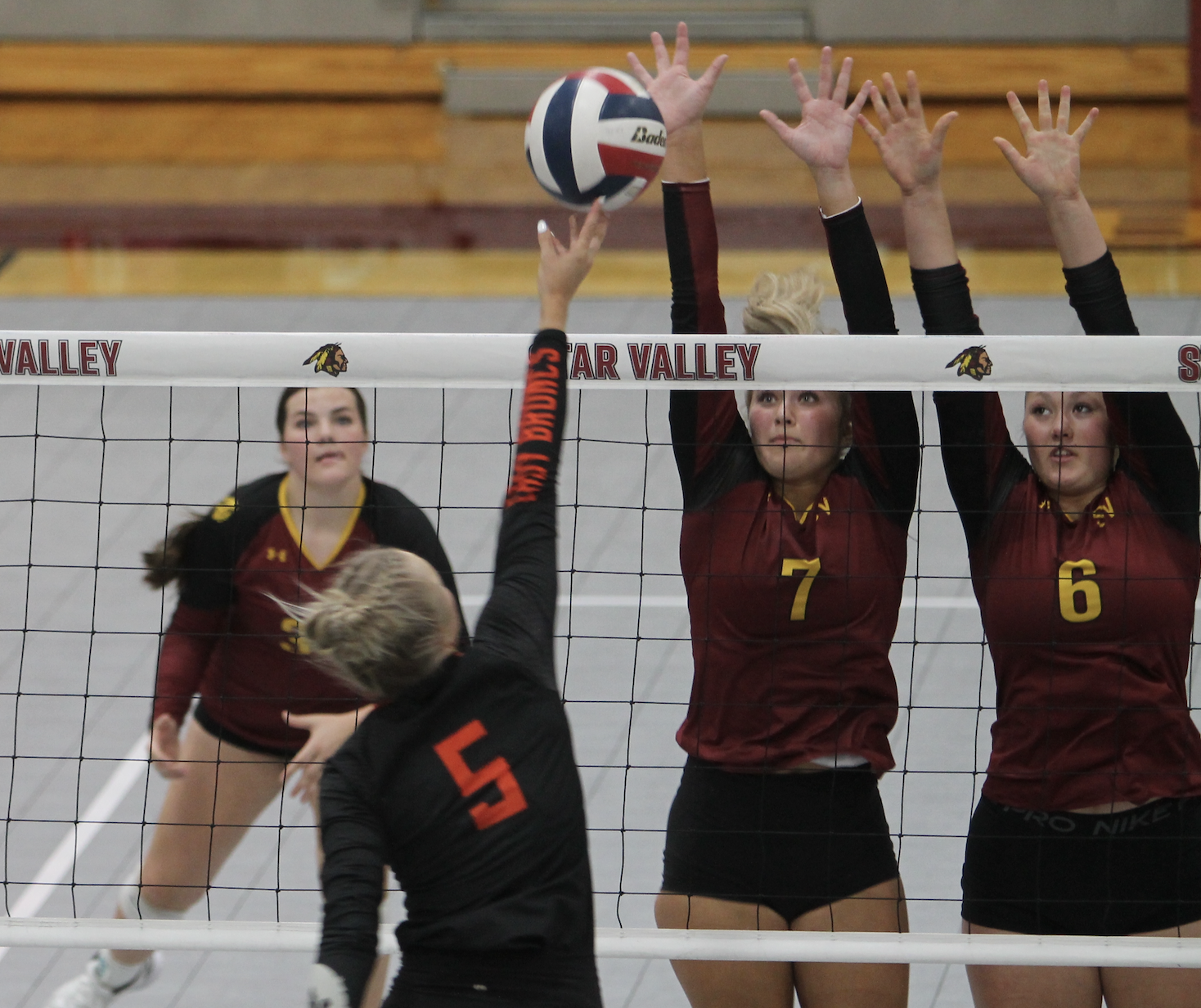 It was Senior Night for the Lady Braves Volleyball team as they hosted the Jackson Lady Broncs and honored Josie Linford, Maddie Hale, Cameron Erickson, Madeline Jeske and Manager Eliza Bateman.
Star Valley defeating their rivals from the north in a sweep, 25-15, 25-20 and 26-24 to pick up the program's 23rd victory of the season. Overall the team has a record of (23-9)(5-2). Currently the Lady Braves are ranked #5 in the 4A Class Wyopreps.com Coaches and Media Poll. 
Kenlee Engelhardt and Maddie Hale led the team in kills with nine apiece on the evening. Linford added seven of her own with McKayla Christiansen and Shay Frazier each adding six.
Erickson led the team in aces as the collected three on the evening as well as setting up her teammates with 33 assists.
Hale also led the team in digs with a total of 17. Christiansen patrolled the net and finished with three blocks.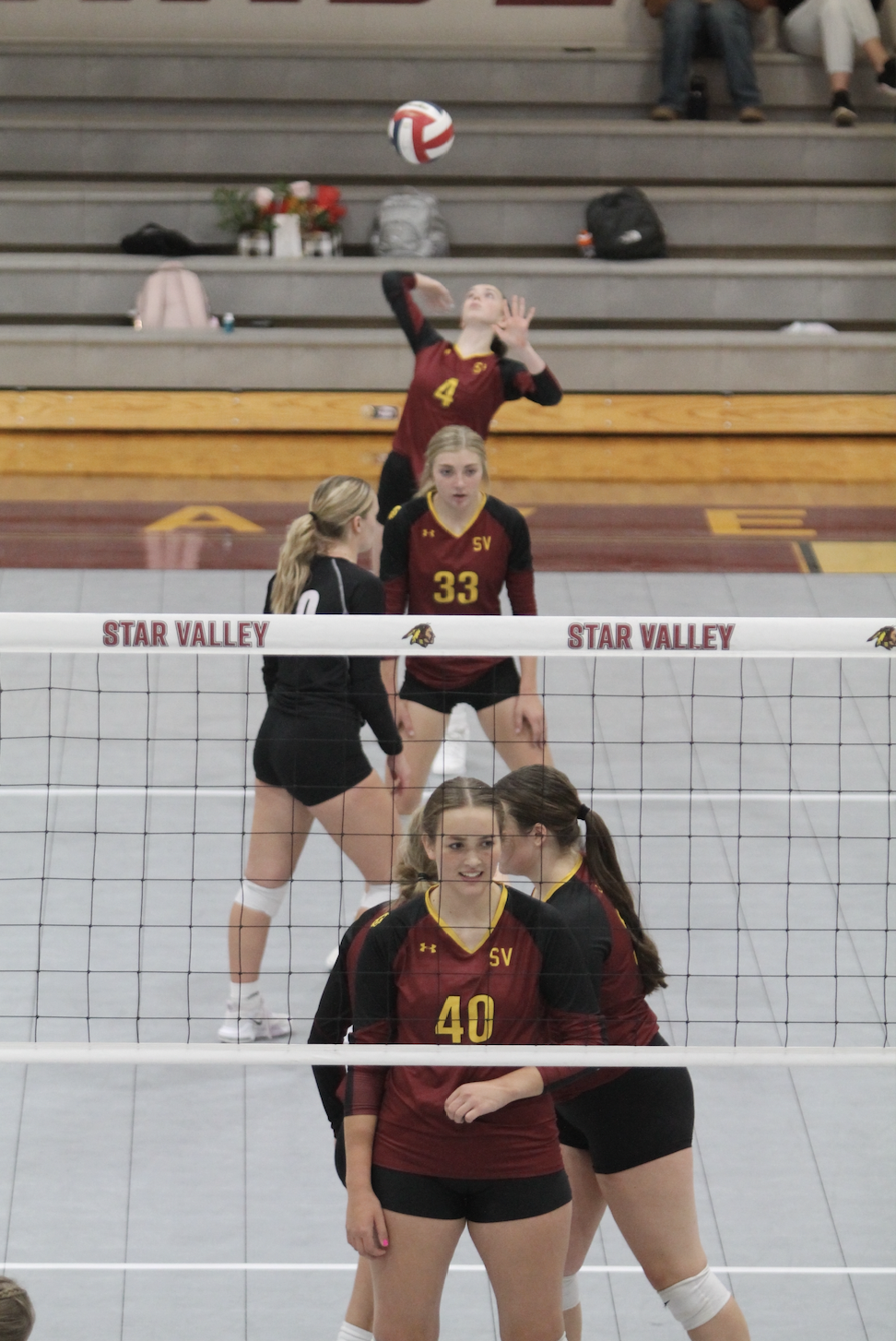 "It was another great atmosphere with the student body," said Head Coach Brian Toomer. "[The] seniors were able to get a win for their last home match."
Toomer credited the team for their efforts not just on Wednesday evening but all season.
"I really appreciate these girls," he said. "They work hard and are becoming a pretty darn good volleyball team. They've been great at giving of themselves for the team."
The program will now be away from competition until next weekend when they wrap up the regular season with a match at Green River on October 21.
The 4A West Regionals will take place in Riverton on October 28 & 29. Currently the Lady Braves are cemented as the #3 team in the conference behind one-beaten Cody and unbeaten Kelly Walsh.
Let us know what you think!
Tagged:
Brian Toomer
Cameron Erickson
Eliza Bateman
Jackson Volleyball
Josie Linford
Kenlee Engelhardt
Maddie Hale
Madeline Jeske
McKayla Christiansen
Shay Frazier
Star Valley volleyball