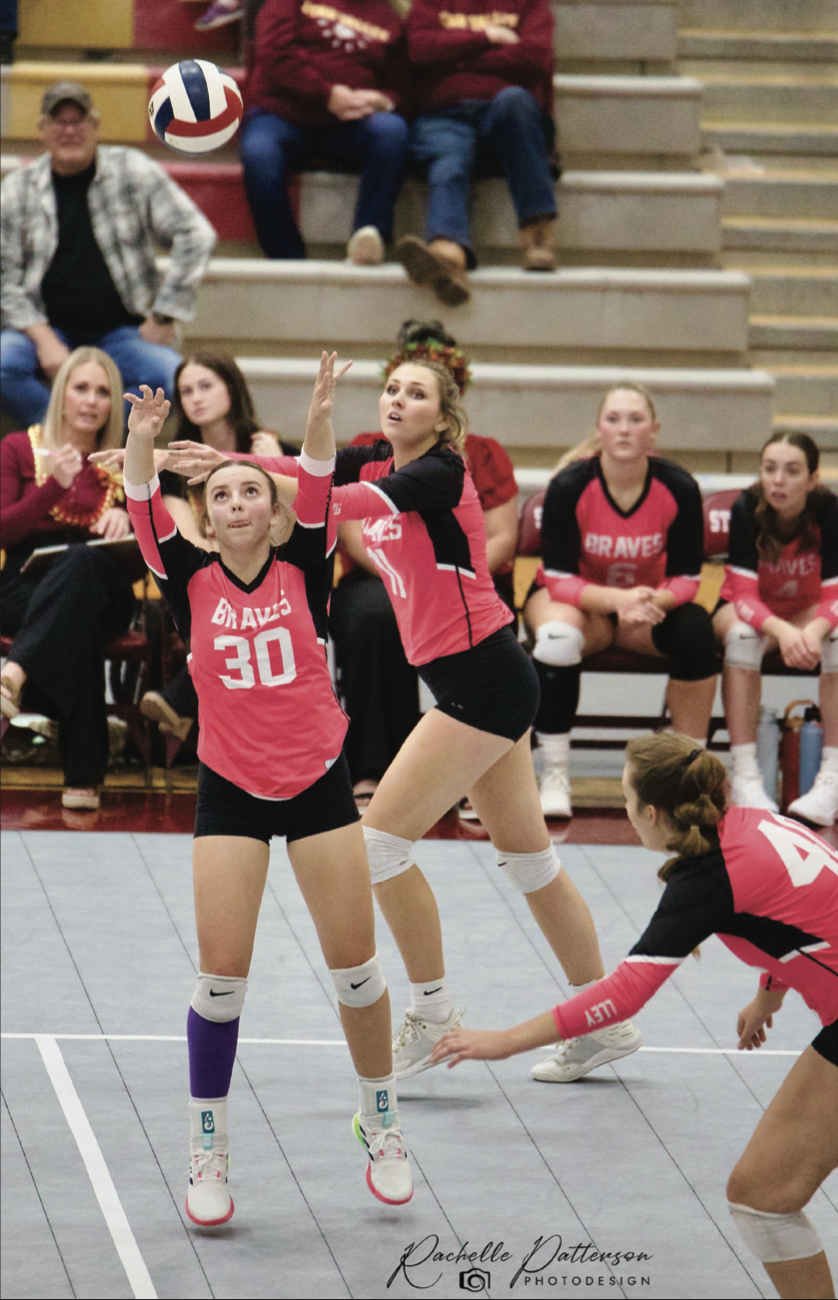 • Face Rock Springs on Friday at 10 a.m.
The Lady Braves wrapped up the regular season volleyball schedule this past Saturday as they hosted the Green River Wolves at Star Valley High School. It was a one-sided outcome as the home team swept the visitors 3-0 to pick up their 24th win of the season heading into the 4A West Regionals this weekend. The result was a sweep but it was a bit of an up and down effort.
"At times we showed the kind of team we are and other times we were just good enough," said head coach Suni Brown. "I know it was an emotional night for the girls. These seniors have worked their tails off and it's an  emotional night knowing its the last time you're going to play in front of your home crowd and I think it kind of hit them that this is the end."
The Lady Braves will be at Green River High School for the regional tournament starting on Friday morning where they will have the assignment of starting the action at 10 a.m. against the Rock Springs Tigers. The Lady Braves swept Rock Springs on their home court last month but in the post-season nothing can be taken for granted.
"We can't overlook anyone," Brown said. "Rock Springs is a decent program so we have to go and be prepared to play our game and hopefully move on to the next match."
With a win the Lady Braves would play again on Friday at 4 p.m. against the winner of Kelly Walsh and Green River. If things play out as the seedings suggest, Star Valley would face the Trojans in the semifinals, a team that swept the Lady Braves in Casper just two weeks ago.
Coach Brown and the staff are pleased with the work ethic and effort of this year's team.
"I am seeing so much hustle from them on defense," she continued. "In the games too but in practice as well. We've had a lot of comments on how good our defense is and how scrappy they are and they are tired but they give it their all every day."
The girls will need that tenacity as they travel the 170 miles to Green River while the Tigers go just 15.
"It's a long road trip so we'll have to be ready to step on the court and communicate better because that really helps raise the level of play," Brown added. "We have some little things here and there but the girls are trying to avoid extra germs this week. We're playing a little more timid in practice to avoid injuries this week. We are also looking at some new lineups in case something happens."
SVI Media will be streaming Star Valley coverage from the 4A West Regionals starting with Friday's match at 10 a.m.
Green River: 0
Star Valley: 3
(25-22, 25-21, 25-17)
4A WEST REGIONAL VOLLEYBALL FROM WHSAA.ORG.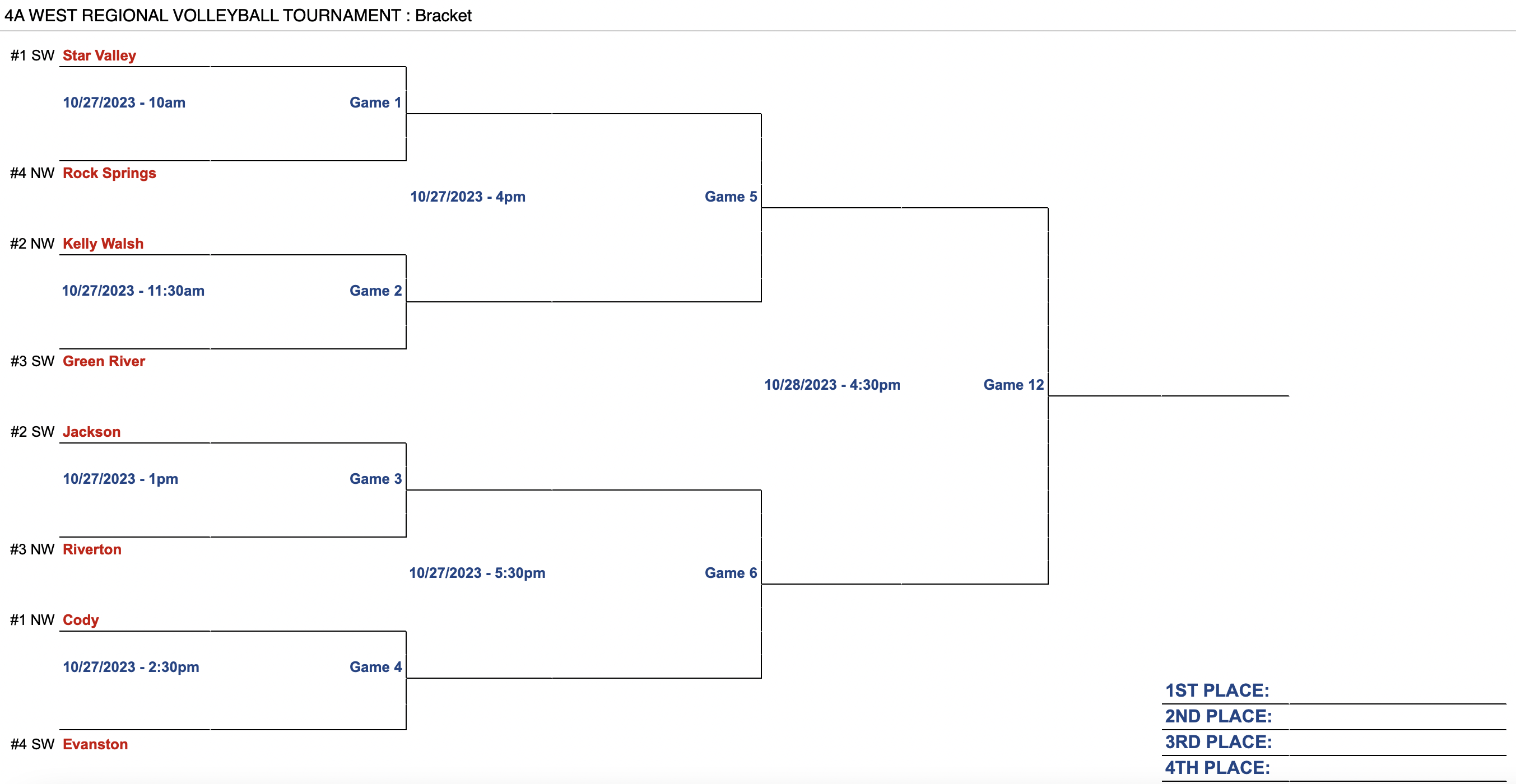 Let us know what you think!
Tagged:
4A West Regional Volleyball
Green River High School
Kelly Walsh Trojans
Rock Springs Volleyball
Star Valley volleyball
Suni Brown