Law enforcement foundation invites SV youth to bowling and pizza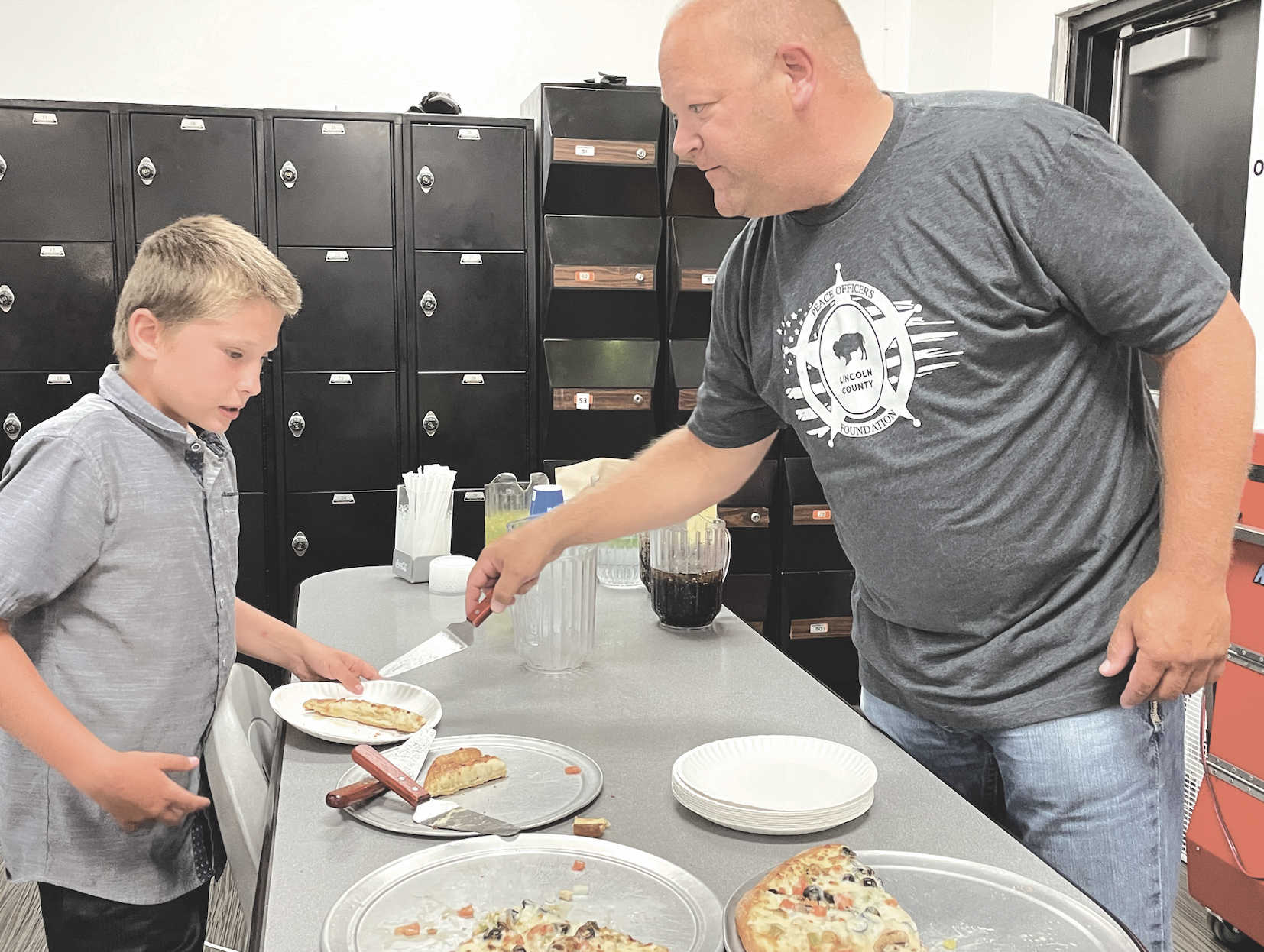 ◆ Program starts in Star Valley, expanded to Kemmerer.
The Lincoln County Peace Officers Foundation is reaching out to the youth of Star Valley with the first of what will be many events to build relationships between law enforcement officers and the public.
The foundation hosted an event for youth at the Skyview Lanes early in July that included bowling and pizza.
Representatives from the Lincoln County Sheriff's Office, Afton Police Department and Wyoming Highway Patrol enjoyed the evening with about 40 youth.
"We invited youth from the valley to bowl and enjoy pizza," explained Lincoln County Sheriff Shane Johnson. "This gives us an opportunity for the kids to meet with the officers."
Noting the personal responsibilities of law enforcement to the youth, the sheriff pointed out, "We are Dads and Uncles and we worry about out our children."

The sheriff complimented the Afton Police Department and Wyoming Highway Patrol for helping with the foundation projects. He noted that in other places he worked there had not always been cooperation between agencies that is found in Star Valley and Lincoln County. "We have a good working relationship," he concluded.
The foundation will take the bowling and pizza youth program to Kemmerer later in July.
Additional programs will be announced in the future.
Let us know what you think!
Tagged:
Afton Police Department
Lincoln County Peace Officers Foundation
Lincoln County Sheriff's Office
Wyoming Highway Patrol