Love in Action plans community event to raise funds for those in need
By Sarah Hale, SVI Media
When Abbie Christensen was diagnosed with cancer, a handful of community members started talking about what could be done to help. From those humble beginnings came the Love in Action committee.
"A group of us got together and said we need to do something to help Abbie and help others in the valley," said Denise Chadwick. "Alan and I, and Faylene Merritt, Kim Gomm, Nikki Cassitty and Margaret Tueller looked over name ideas and came up with Love in Action. That is what we want to be. We want to be a source of love and support and help financially for those struggling with medical expenses."
"There are many that serve on this committee, and as time goes one I am sure there will be more that will want to help," Denise added.

Love in Action will host a community event later this month to raise funds for area families and individuals.
According to Denise, some of the individuals that the Love in Action committee wants to help include:
• Abbie Christensen;
• Jessalee Draney Bagwell she has had surgery and is battling Thyroid cancer.
• Mikayla Cazier, who is battling Thyroid cancer as well.
• Scott "Mikey" Stewart (Cynthia Clingers grandson) who is battling bone cancer and has had his leg amputated.
• Lynden Jenkins, who has cancer and has had surgery.
• and Megann Titensor.
"Those are some of the people who need help that have been shared with us," Denise said. "We want to help as many as we can."
• CAR SHOW
A Love in Action Car Show will take place on July 24 from 9 a.m. to 3 p.m. in the Broulims Grocery Store Parking Lot in Afton.
"We will have several awards; Best of Show, Oldest, Best Paint, and Town favorites picked by you all, plus more," Denise said.
Kim Gomm is heading up the Love in Action Car Show and can be reached at (208) 908-9529 or via email at KIM@wyomingtraders.com
"We can take up to 50 cars and we are only charging $25 a space and the money will go towards the benefit," Denise said. "There will also be a few vendors there selling things."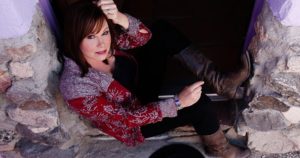 • BENEFIT CONCERT
On July 25, Love in Action will host a benefit concert.The event will take place in Thayne. Gates open at 4 p.m. There will be a VIP meet and greet at 5 p.m.
Wylie and the Wild West will begin performing at 6 p.m.
Suzy Bogguss will perform at 7:45 p.m.
The event will take place on the grounds around the Thayne Community Center.
"We are going to have food trucks, Snoasis and Shumways ice cream, popcorn and treats, bottled water, VIP Meet and greet food and refreshments," said Denise.
Tickets are available at the Bank of Star Valley, Broulims, Swift Creek trading, SJ Fashion, Cedar Creek Grill and Snoasis.
"All of these places have tickets and you can enter to win a free set of tickets," said Denise. "At the car show we will draw some winners. Some will be just general admission tickets, and two will be VIP Meet and Greet tickets and and two will be dinner and general admission tickets. So make sure you enter at these locations for a chance to win."
According to Denise, Love in Action was able to get Suzy Bogguss to come to Star Valley because the Love in Action committee is affiliated "with Atomic Music group and the Western Cowboy Association; Wyoming Traders and Rockin Double H sales."

This year's events are just as example of what the Love in Action Committee will be working on in the coming years, she said.
"Love in Action wants to help individuals and families with financial assistance such as gas cards, lodging and meals when traveling to see specialists out of the valley," said Kim Gomm, one of the committee members. "Our future is to working with local volunteers and sponsors who want to get involved with making life a little easie for those who are down trodden."
"The Star Valley Love in Action committee is busy planning yearly outdoor summer events and would hope that our local government and business owners along with the community at large will continue to help us out as we work to administer to those in need," Gomm continued. "We are planning on including local talent, along with continued support from Atomic Music Group, out of Nashville Tennessee with artists like Pam Tillis, Clint Black, Patty Loveless, Travis Tritt and other great prefomers."
According to Gomm, these types of events benefit the entire area, along with the families they are organized to help.
"All events will be clean and wholesome with a safe environment," she said. "Love in Action events will boost the economy and tourism in Star Valley and surrounding areas. We are looking forward to the growth and chance to support our local businesses."
• How to be a part of Love in Action
"Love in action is run by local volunteers wanting to make a difference," Gomm said. "Members of Star Valley can volunteer their time, resources, services and/or make monetary donations."
"We are always looking for individuals and businesses willing to sponsor," Gomm continued. "Without sponsors, we cannot go forward. One of the most important ways to get involved is to take part in Love in Action events."
For more information about serving on a committee or becoming a volunteer, email svloveinaction@gmail.com or call 307-248-1992.
Let us know what you think!
Tagged:
Love in Action
Suzy Bogguss